Know Your Curls - What Should I Be Using?
Author

Natasha Jay

Published

July 20, 2020

Word count

1,296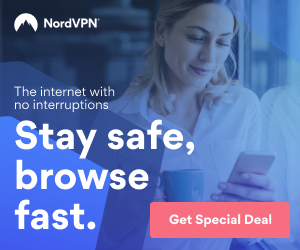 Hey, There Curly Girls!
So you've decided it's time to forgo the flat iron and embrace your curls? Welcome to the Curly Girl community!
This community is beautiful, broad, and expansive! It embraces a wide range of curls, textures, and waves, which is half the fun and all the challenge. As a hairdresser, I know that finding the place to start when figuring out which products and methods work for your curls can be overwhelming...
Stop stressing, I've done the work for you!
The Curly Girl range by Pump Haircare follows the Curly Girl Method introduced by Lorraine Massey in the early 2000's. This method embraces and enhances natural curls, by boycotting sulphates and silicones, limiting shampoo and heat, and lathering on the moisture. While some rules apply to all curly girls, there is still so much variety when it comes to damage control, and styling preferences!
So let's talk hair type.
For many of us, the first step we take is determining what our "hair type" is. We turn to charts that display curl patterns and coil sizes.
Am I a 2b? 3c? 4a?
Maybe you're all of the above!
While curl patterns can help determine things like cut and shape, when it comes to product selection and application method, there is a far more important thing to consider. One word: POROSITY.
Determining hair care methods by hair porosity is the KEY to soft, strong, silky curls, and is far better indicator than curl pattern! Your porosity refers to how open or closed the cuticles on your hair strands are, which measures how well your hair absorbs and retains moisture, and can range from low to high. If you have no clue what I'm talking about and aren't sure what your hair porosity might be, I've got you!
Determine your hair porosity by this 5-minute test!
Grab a strand of shedding hair from your comb

Put it in a glass of water and leave for 2 minutes
RESULTS:
If your hair floats on the top of the water, you have low porosity hair that struggles to absorb moisture.
If your hair sinks slowly or sits mid-glass, you have medium porosity hair, which means your hair easily absorbs and retains moisture, (in other words you're a lucky b*tch!)
And if it sinks to the bottom, you have high porosity hair that quickly absorbs moisture, but loses it just as fast.
Once you have determined your hair porosity, the rest is simple! I have created products containing organic ingredients that are great for all hair types, but here is the application and method that will maximise those ingredients for YOU.
Low Porosity Girls:
To our low porosity girls, we got you. Your hair has a hard time absorbing moisture, but retains it like a pro! If you under moisturise your hair will be brittle, and if you over-moisturise, hello build up!
Here is what I recommend for you!
Like all curly girls, using too much shampoo is never the call! However, for low porosity girls, you can't remove shampoo from your regimen entirely! To fight build up, clarify with a CG friendly shampoo once a week. Pump Curly Girl Shampoo and Conditioner contains no sulphates, or silicones, has all natural fragrances, and will cleanse and clarify your curls without the harsh chemicals stripping it of much-needed moisture.

Deep condition!!! This is one of the best ways to make sure the moisture in your products is actually penetrating your hair strands. Using indirect heat with a conditioning mask once a week is a great way of deep conditioning! Try hair steaming, a hooded dryer, OR try the greenhouse method by leaving your mask in your hair overnight in a plastic sleep cap. Pump's Curl and Grow Mask is a hydrating, curl enhancing, growth mask, that also acts as a co-wash! You can rinse this mask out without any shampoo, so its cleanses and works it's magic all in one.

When it comes to styling, low-po girls should move towards moisture milks and lightweight, hydrating styling products. Heavy creams and butters will build up in your hair so fast, requiring more washes in your week! Pump Soft Curl Gel is your dream product. It's aloe vera based, all natural, curl hydrating and defining, with no alcohols, no stick, no crunch, no problems!

Finding a light oil blend is like a pot of gold for a low porosity girl! Your hair needs the hydration oils provide, but can be weighed down by so easily! Pump Miracle Curl Oil, made from a light oil blend, absorbs and nourishes your curls, without sitting on top and weighing them down.

Lastly, everyone needs a little something, on their day 2 curls! While protein heavy creams aren't the move for you, strengthening your hair is still important. Pump Spring Back Curl Refresher can refresh your curls, provide the protein your hair needs for strengthening, while remaining water/aloe based keeping your curls strong, soft and light.
Medium Porosity Girls:
You're in luck. Medium Porosity hair has no problems in the moisture department, so any of our products work for you! Your only concern should be maintenance! Keep up your precious medium porosity strands by conditioning, moisturising, and following the Curly Girl Method. Avoid excessive heat styling, uncertified curly girl friendly products and live your best life!
High Porosity Girls:
So your hair absorbs moisture like crazy, but loses it halfway through the day?
Or maybe you experience dryness, frizziness, or (God forbid) brittle hair, in high temperatures and humid climates! High porosity hair has very open cuticles, allowing moisture to enter and exit all too well. Your hair doesn't struggle with getting the moisture in, but keeping the moisture locked!
Here are my recommendations for you!
CO-FREAKING-WASH! Co-washing is everything, especially for high porosity girls! Co-washing is forgoing shampoo every second wash minimum, and cleansing with a conditioner instead! Pump Curl and Grow Mask is a co-wash DREAM! Packed with ingredients that promote health and growth, I recommend this product for your weekly cleanser, and Pump Curly Girl Shampoo as a monthly deep cleanse.

Condition. Condition. Condition again! Conditioner is a faithful friend, use it every time you you wet your hair in the shower, never let it leave your side! There should be hydration in every step of a curly girl's hair routine, but it all starts in the shower. Pump Curly Girl Conditioner is a worry-free, organic, CG Friendly conditioner that has nothing but love for your curls.

Leave-in products are a high porosity girl's miracle worker! Like I said before, hydration in every step of your routine is a must! SO choosing a styling product, rich in emollients that will give your curls the TLC they deserve! Try Pump's 2n1 Define and Repair Curl Cream for moisture and definition. This product is packed with ingredients like argan oil and shea butter, to hydrate, style, and protect your curls at the same time!

Hello protein! Your high porosity hair needs protein, to help fill the gaps in your open hair cuticles. I recommend getting protein treatments, but for the weeks in-between, give your curls a daily boost with Pump Spring Back Curl Refresher. This divine spray contains proteins important for your porous hair strands! Use this product daily for strengthening, and curl refreshing simultaneously.

Lock it IN girl. High porosity hair strands have open cuticles, so basically once you have all the wonderful moisture in your hair, sealing your strands with a touch of oil is key to lock all of that hydration inside your curls. Lock your moisture in with Pump Moisture Curl Oil! A lighter oil blend to avoid extra weight, while remaining rich in the moisture that your hair needs, and locking it DOWN.
This article has been viewed 1,460 times.
Rate article
This article has a 5 rating with 1 vote.
Article comments
There are no posted comments.