The One Skill Every Forex Trader Should Master To Succeed And How To Master It.
Finance → Stocks, Bond & Forex
Author

Joshua Okapes

Published

July 22, 2020

Word count

676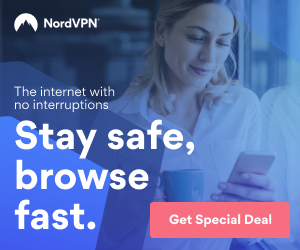 There are many skills one must learn to become a successful forex trader.
But, there is one skill every trader should master to succeed in this business.
That is, the skill of accepting loss.
You could have the best trading system in the world, be the most disciplined trader, and know all the candlestick patterns there are, but the market will always go where it goes.
You can't tame it, you can't control it. It goes where it goes.
That's the simple reality of the markets that most seminars and marketing information about trading leveraged products skip.
So, if you lack the courage to take a loss, soon you will be sweating and praying for the market and the gods to turn your running losses to profits.
Ask any trader who has said those prayers what happens eventually, the chorus answer is they lost a lot more than they were willing to lose.
If you are to hone this skill, you need to understand why most traders like you struggle with trading loss in the first place.
Two reasons why traders struggle to accept loss.
They fear to lose money.
If we looked at the struggle to accept trading loss from face value, it is because traders fear to lose money.
You do all your planning, enter a trade, say, it goes in your favor, and suddenly it turns red.
What does a typical trader do?
They move or remove the stop loss - if they had it in the first place. Why? Because it is painful to close a losing trade and lose money.
At the back of their minds, they are convinced that their analysis about the direction of the market can't be wrong, it is just market makers hunting stop losses and pretty soon the candles will reverse and print in their direction.
Sometimes, they get lucky. But when they are not, the negative trade can go and go and may never come back to profit.
Why would a sober trader leave a trade run deep into losses if they didn't fear to lose the money in the first place?
Maybe the right question is: Why do traders fear to accept losses like a plague?
They trade with money they cannot afford to lose.
When a trader funds a trading account with rent money, borrowed money, let's say, any money they cannot loose.
They manage to create for themselves a challenge to first, make money to cover the lender or pay the bills and second, turn a profit for them.
This challenge will create emotional pressure to not loose, because you imagine all the bad things that will happen if you lose the money.
What our novice trader will do, when faced with a losing trade is break all the damn rules and refuse to close the losing trade because he just can't afford to lose the money.
What they don't seem to realize is by not accepting to lose, you lose. Often big.
How to accept trading loss.
Reorient yourself with the psychology of trading.
Trading is more of a mind game than the mechanical aspects of learning to read charts and the fundamental geopolitical factors that move markets.
You can only learn to accept loss, when you are convinced that you can't learn enough about trading to control the markets. It goes where it goes.
What you can do, is build up the basic trading skills like technical analysis, reading price action, then create a trading strategy that leads to an edge where over a certain number of trades your wins make up for the losses.
Conclusion.
Trading forex and any other leveraged products (Cryptos, CFDs, Options, Stocks, Commodities) is not as easy as advertised.
The markets are brutal. Every trader out there wants your money, the same way you want their money.
You can only succeed as a trader if you are humble enough to take small losses because you are certain the big wins will eventually cover for the losses.
This article has been viewed 1,968 times.
Rate article
This article has a 3 rating with 35 votes.
Article comments
There are no posted comments.