Skip The Drive And Buy Your Swishers Sweets Online
Author

Robert L Beadle

Published

August 7, 2020

Word count

632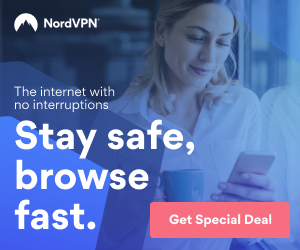 The Swisher company has been offering consumers fine tobacco and cigars in a variety of styles and flavors for over 150 years. These delightful cigars and cigarillos come in many unique blends and styles and have been a favorite of consumers throughout many changing generations. Today, you can even order your Swisher Sweets online and have them shipped directly to your front door!
Read on to learn more about the Swisher brand, its products, unique qualities, and how to score sweet Swisher deals online!
What Makes Swishers so Sweet?
Swisher isn't just a company that makes great cigars and tobacco products. It's an iconic brand that's been catering to the needs of consumers for over 150 years! As the brand's culture shifted and evolved through the years, one thing is certain, Swisher is now the King of Sweets!
Founded in 1861 and originally called David Swisher & Sons, the company was known for its premium hand-rolled cigars. These cigars were primarily sold throughout the midwestern United States.
As the company grew to meet the increasing demand for its products, they founded cigar Rolling Stores. Soon after they produced the first-ever uniform machine-made cigars and established their brand in multiple locations throughout the country. Swisher's uniform machine-made cigars were a prime example of their innovative cigar mastery at the time. In fact, mass-production helped the company achieve worldwide distribution and success.
The Swisher company also served the American public throughout the Great Depression, World War II, and numerous cultural shifts in the '50s, '60s, and '70s. From 1958 until now, Swisher has been one of the most widely sold cigar brands in the world, and an iconic staple of many cultural movements.
Swisher is famed for its high-quality, affordability, and popularity across various mainstream markets. For decades, Swishers have been easily accessible in stores at stores only, but now you can buy them online!
A Multitude of Unique, Bold, and Powerful Flavors
Not only does the Swisher company have a unique and rich background, but they also have cigar and cigarillo flavors that are equally bold and original. Swishers come in many styles, flavors, and tobacco blends. Below we'll look at some of the most popular options available today!
Swisher Sweets Classics
This classic lineup is a real crowd-pleaser.
Blends include:
• Original
• Mango
• Black
• Strawberry
• Grape
• Peach
• Tropical Fusion & More
Swisher Encore Edition
This encore line adds even more flavor and aroma selection!
Flavorful blends include:
• Sticky Sweets
• Arctic Ice
• Banana Smash
• White Grape & More
Swisher LTD - Limited Edition
A limited-edition lineup, these unique flavors are easy to find online, though not always in stores.
Blends include tempting flavors such as:
• Sweet Cream
• Coco Blue
• Boozy Watermelon
• Swerve
• Coastal Cocktail
• Cherry Dynamite
• Purple Swish & More
Swisher Sweets Minis
Minis are an ideal option for smokers who want better value in a smaller cigar option.
Choose from iconic flavors like:
• Original
• Green Sweets
• Diamonds
• Island Bash
• Sticky Sweets
• Grape
• Tropical Storm
• Blueberry & More
A Swisher Sweets BLK variant is also available for those who enjoy a more intense inhale with very bold flavors. Like all of Swisher's products, Swisher Sweets BLK cigars come in many iconic flavor blends.
Technical Innovation and Easier Availability
You Can Now Easily Buy Your Pipe Tobacco, Swishers, Cigarillos, and More Online!
Swisher has been keeping up with the demands of its patrons for well over a century and they don't seem to be slowing down anytime soon! As technology advances, Swisher keeps pace by selling its various cigars and cigarillos online. You can easily browse through their many products and flavorful cigar blends on your mobile device or computer. In this way, you can skip the hassle of going to a gas station or tobacco store and have your Swisher Sweets delivered right to your front door!
I am a tobacco enthusiast at heart, so I love writing on this subject. Also, Buy Pipe Tobacco is a great place to buy affordable pipe tobacco and cigars online, and in Bulk. As a smoker myself, this is where I get my tobacco, and I save thousands! You can thousands as well by buying your Swisher Sweets online at: https://cutt.ly/Swisher_Sweets
Article source:
https://articlebiz.com
This article has been viewed 1,390 times.
Article comments
There are no posted comments.