The Largest Trees in the UK
Author

Graftingardeners

Published

August 3, 2020

Word count

996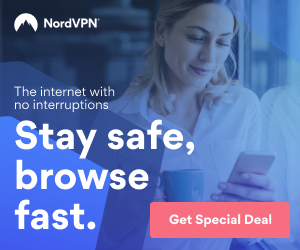 When discussing the largest trees in the UK, we need to understand what we mean by large. Do we mean height or girth? Whichever we're looking for brings up different contenders. Let's have a look at both.
Tree Heights
Tree heights differ according to species and you won't find the tallest trees in the world in the United Kingdom. In fact, the tallest trees in the UK are only about half the height of the tallest trees in the world!
How Tree Heights are Measured
Measuring a tree's height is obviously more complex than measuring its girth or diameter. The two most reliable methods are the Sine method and the Direct Tape Drop method. The Sine method involves using a device called a Clinometer and measuring the angles and distances using trigonometry to find the tree's height. The tape drop method involves climbing a tree and dropping a tape down to the ground.
The Tallest Tree in the World
The world's tallest trees are redwood trees (Sequoia sempervirens). These grow in California and easily get to be around 90 metres tall. The tallest ever recorded is a redwood here that has been names Hyperion. It was found in 2006 and is just shy of 116m tall! In order to preserve the tree (and others that are close in height, their exact location has never been publicised. The reason these redwoods grow so tall is that the conditions in California are ideal – there are mild temperatures all year round and there is a lot of rainfall each year.
The Tallest Tree in the UK
According to Monumental Trees, the tallest tree in the UK is found in Wales in Betwys Y Coed. This tree measured 67.5 metres in 2016 when it was last measured, having previously been measured at 61 metres in 2005. It is a Coast Douglas-fir (Pseudotsuga menziesii) tree that germinated in 1921 and so is now almost 100 years old. The tallest Coast Douglas-fir in the world is over 100 metres tall and is located in Oregan in the United States.
The UK's second tallest tree is a 64-metre-tall Sitka spruce (Picea sitchensis) that is located on the bank of the River Findhorn in Forres, Scotland. This tree is the second tallest of its kind in the world behind one in California that is 20 metres taller yet!
Tree Girths
Just as tree heights vary widely from species to species, so do tree girths. In general, the largest tree girths are attributed to Baobab trees in Africa (Adansonia digitate). These trees can have girth measurements of 43 metres.
How Tree Girths are Measured
The circumference, or girth, of a tree trunk is the parameter that is the most frequently measured on monumental trees. For the majority of trees that grow in temperate climates like broadleaved trees and conifers, a growth ring appears each year and so the circumference increases gradually.
Some trees have different girth measurements in different seasons (wet or dry, for example). This includes the African baobab tree.
In Europe, most tree girths are measured at a height of 1.3 metres above ground level. This is often called "Circumference at Breast Height" or "CBH." However, in Belgium and the United Kingdom, tree girth is measured at 1.5 metres (or 5 feet) above the ground).
The Widest Trees in the World
The largest living tree in the world in terms of girth is a tree named "El Árbol del Tule," which is located in Oaxaca State in Mexico. This is a cypress tree (Taxodium mucronatum) that was 42 metres tall in 1998. Its girl was measured as 36 m and its diameter was 11.5 metres, measured at 1.5 metres above the ground level.
The tree with the largest ever girth was a European chestnut (Castanea sativa) called The Tree of One Hundred Horses). Its circumference was measured as 57.9 metres in 1780 however, this tree has now separated into 3 pieces due to abuse.
The Widest Tree in the UK
In Cheshire, there is a Sessile oak (Quercus petraea) called 'Marton Oak' that is located in a private garden in Marton, England. It has a girth of 14.02 metres. However, this tree's girth is an estimate because it has separated into three separate sections. It can still be classed as a single tree, though, despite the fragmentation.
A close second (and some say it is arguably the largest in Britain) is a Sweet chestnut (Castanea sativa) that is located in the grounds of Canford School in Wimborne Minster in England. This tree's girth was measured in 2017 and was 14 metres at a height of 1.5 metres above the ground.
The Major Oak
While not the largest tree in the UK, we must mention The Major Oak! This tree is the biggest oak in the United Kingdom, and it is both a tree of enormous stature and is full of history too.
This tree is a large English Oak tree (Quercus robur) and it is located in the middle of Sherwood Forest near Edwinstowe village in Nottinghamshire. The Major Oak has a girth of 10 metres and a canopy of 28 metres. What's more, its estimated weight is 23 tons! The Major Oak also has an unusual shape and theories as to why it is this shape include the possibility it is a combination of several saplings that fused together. Another theory is that it was pollarded. However, no other trees in the area were pollarded so the evidence of this is limited. Aside from its impressive size and looks, its history is amazing! To keep it sturdy, some of the limbs of the tree have supports underneath and there is a perimeter fence to protect the tree and its delicate roots from being damaged by people.
According to folklore, the Major Oak was a shelter for Robin Hood and his merry men as it has a hollow interior. The hollow is not man-made but is caused by fungi. As the tree is thought to be between 800 and 1000 years old many dispute the possibility it was big enough to shelter Robin Hood!
GraftinGardeners is a well-known tree surgery company with over 15 years of experience and a vast amount of knowledge in the arboricultural industry. We have 8 teams of highly skilled arborists and provide a full range of tree services including felling, pruning and stump grinding. For more information about tree surgeons Wimbledon click this link.
Article source:
https://articlebiz.com
This article has been viewed 1,518 times.
Rate article
This article has a 4 rating with 2 votes.
Article comments
There are no posted comments.