Noteworthy SEO Practices for Businesses
Business → Marketing & Advertising
Author

Edmund Brunetti

Published

September 7, 2020

Word count

647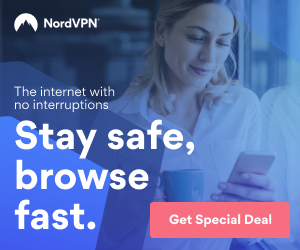 There is a good reason for this occurrence. The fact of the matter is that many users don't go past the first page when looking at their search results, so those that make it to the first page are considered supreme.
It's may seem difficult to get in the top results on search engines, but you can achieve your goal by playing it smart and using some key techniques along the way. You'll have to build a solid foundation first, though, and ensure that you fully understand the basics of increasing your ranking a top spot on the first page of Google search results.
Let's explore some of the best SEO practices that you should follow in 2020.
Align Content & User Intent
User intent can also be called search intent and is defined as the purpose behind each query entered into search engines by a target audience. In order to rank higher, it is necessary to possess understanding of how Google works. Pages that are presented on the first page have been put to the test by Google and pass with flying colours.
Types of search intent include informational, navigational, commercial, and transactional. Searches where the user looks for specific information are informational, navigational searches are done whenever a user is looking for an app or website, commercial search intent involves looking for specific products to make a decision, and transactional searches are when users are set on buying an item.
Knowing the search intent of users allows you to create relevant content for your website and attract more readers while also optimising your site to Google standards.
Use Meta Descriptions & Title Tags
The title tag of your website is a headline that is clickable when it appears in search results. These are one of the ways you give users information before they click on your website, letting them know that your site is relevant to their search. Title tags are often under 60 characters and can be a useful tool when used properly. Some tips for creating title tags include:
•Including keywords
•Making sure the title aligns with search intent
•Watch for duplicate tags
•Don't keyword stuff
•Be descriptive yet clear and concise
Meta descriptions are just as important as your title tag. A meta description is a small summary of your web page that is displayed just underneath the title tag. Meta descriptions don't have an effect on your rank, but they can be a good way to increase clicks. Meta descriptions give general information and interest users, acting as a convincing pitch.
Tips for writing meta descriptions that get results include:
•Make descriptions for each page unique
•Call users to action
•Match the search intent
•Summarise content accurately
Optimise Images
Images are a big part of the user experience on your website and can make a large difference in the impact of your site. Images should be high quality and optimised so that they boost your organic traffic as well as overall SEO. Optimising images can include performing various tasks, such as:
•Changing the file format
•Compressing images
•Providing alt text
•Implement lazy loading
•Enhance Page Loading Speeds
The loading speed of your page can determine your ranking as well as how often users visit your site and how long they stay on it. If a website takes too long to load, users will get frustrated and your SEO ranking will drop.
There are numerous tools available to help optimise load speed, each with their own capabilities. You can also get in touch with SEO experts in order to get more detail on how you can further optimise your web page.
Your SEO ranking will rise dramatically by implementing these four critical strategies. By doing so, you can ensure that your website gets more traffic and reaches more users, getting one step closer to being in the top Google results and reaching the number one spot.
This article has been viewed 673 times.
Rate article
This article has a 5 rating with 1 vote.
Article comments
There are no posted comments.