What are the rules of Marketing?
Business → Marketing & Advertising
Author

Prakash Raje

Published

October 14, 2020

Word count

931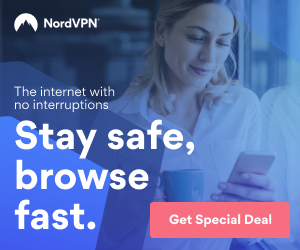 The Internet has made it much easier for Marketing Agency in Mumbai to communicate with potential customers and clients, which in turn has made marketing much easier for anyone who wants to get involved in it. But with all this new technology at our disposal, aspiring marketers have lost sight of the basics.
The art of marketing has not changed over the years. It all comes down to the interaction between two parties that want to do business with one another.
The Internet continues to change the way people communicate and interact with each other, and if you're struggling to keep up with what's trending in social media, online videos, apps, blogs, or more, your product or service is bound to get lost in the ether.
So what are the things that are needed to be considered when it comes to Marketing?
• Marketers must shift their thinking from the short head of mainstream marketing to the masses to a strategy of targeting vast numbers of underserved audiences via the Web.
• Marketing on the web is not about generic banner ads designed to trick people with neon color or wacky movements. It is about understanding the keywords and phrases that our buyers are using and then deploying micro-campaigns to drive buyers to pages replete with the content that they seek.
• PR is not about your boss seeing your company on TV. It is about your buyers seeing your company on the web.
• Blogs, online video, e-books, news releases, and other forms of online content let organizations communicate directly with buyers in a form they appreciate.
• The Internet has made public relations public again, after years of almost exclusive focus on media.
Technology has progressed so dramatically in the last two decades that it has revolutionized how everyone does business. Electronic transmissions can get the job done to a certain extent; however, they remain one of the most impersonal methods of communication. Marketers have to develop a dedication to the entities they're trying to reach and avoid treating them like drops in a proverbial bucket.
Admittedly, the rules that follow are very simple in nature, hence the title. I purposely wrote these not in great detail but rather at a high level as to not to over-complicate things — something we humans tend to do far too often. So, here are some very basic, simple rules of marketing which I think we can all benefit from.
Below rules are the ones that needs to be considered when you are planning a marketing strategy
Rule: Make Yourself Known
People are only going to do business with people they trust. For that reason, any business that is trying to market itself to the public needs to make itself known. The marketer will have to present the business' most genuine side in an effort to find a common ground with their audience.
The individuals that are being marketed to will not need to know everything about the business — they will need to know enough to determine whether it can be trusted.
Rule: Taking the Competition Seriously
It's tempting for a marketer to believe that their product or service is the best in the world. The reality of the situation is that the public has many different options for the same product.
Your customers have the option to go wherever they want — and as a marketer, you must respect their freedom. The competition has to be taken seriously, and the marketer must always make an effort to stand out.
Rule: Relate To Your Audience
Not everyone will have the same level of expertise as you. To overcome this obstacle, the marketer needs to find a way to get their message across to people of any experience level. This means that all forms of jargon should be eliminated.
All marketing messages should be presented in a language that's universally understandable. Catering to one segment of an audience will limit the marketer's chance to turn their product or service into a success.
Rule: Progress at the Speed of the Audience
Since the professional life of the marketer working at Marketing Agency in Mumbai is so fast moving, they tend to apply this hectic way of doing business to their interactions with their audience. It's crucial for the marketer to understand the speed of their audience and operate at that level.
Moving too quickly through the process has the potential to be off-putting.
The relationships that businesses have with their clients are more important than anything else. They have to be maintained at all costs.
Rule: Making Your Customers Happy
We have all heard the old saying, "The customer is always right." Some marketers write off this concept, but that's the worst possible thing to do. The marketer must strive to exceed the expectations of their audience at all times.
You need to make your customers so happy that they will stay loyal — and ideally, spread the word about your business' excellence.
According to the changing and evolving Marketing, there are new tools of Marketing that play a major role which you can use to your advantage to reach your target customers.
It's no longer TV, radio, newspapers, magazines, direct mail, etc. Meaningful, valuable CONTENT is the vehicle that captures audiences' attention. It is now found on:
• Websites
• Blogs
• Micro-blogs (Tweets)
• Social Media platforms (Facebook.com, Myspace.com, etc)
• Article Directories
• Videos
• Podcasts
So there are these and many more factors that play a very important role which comes in marketing and are needed to be considered when you are planning a marketing strategy.
This article has been viewed 694 times.
Article comments
There are no posted comments.