How to make a Marketing strategy?
Business → Marketing & Advertising
Author

Prakash Raje

Published

October 15, 2020

Word count

1,474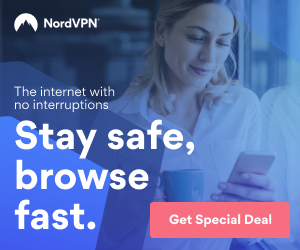 When you are implementing a Marketing Strategy, it is important to understand that it is a multi-faceted activity. A good marketing strategy is driven by a clear, simple positioning statement. This makes it clear to your employees and market, where the company is superior to the competition. The marketing strategy encompasses the product or service offering, pricing, promotion and distribution – or delivery of the product or service to your customers.
So, the marketing strategy is all-encompassing. It drives product features, time from order to delivery, logistics, research and development, customer services — in short, it drives what is key for all facets of the business. Consequently, implementing a marketing strategy involves so much more than marketing. It involves the whole company.
How you implement the marketing strategy depends who you are in the organization. Are you the president or the marketing director? If the organization has developed a marketing strategy, both need to be aligned with the strategy, on-board and enthusiastic.
Whenever Marketing Agency in Mumbai is implementing a marketing strategy, they usually begin with the development of the marketing strategy. The organization can be involved or informed of the status of the development of the strategy. The input of operations, regulatory and sales can be part of the information that is used to develop the strategy, or the strategy can be developed by the management team, and rolled out to the company once it is completed. The extent, to which each approach works, depends a lot on the issues involved with the strategy development, the culture of the company, and the buy-in to the plan by the company as a whole.
If, for example, When certain operations are asked for an opinion, it is very important to close the loop, and let operations know what happened to the input. How it was used in developing the plan and, if possible, how the input affected the final strategy that was developed.
If the plan is being rolled out with no input, then it is critical for the department heads to consider the expected response from their teams, and to ensure the potential issues will be addressed. If unexpected issues are raised, it is critical to research these issues and respond to them. However, the key is to effectively demonstrate how the plan is in the interest of each department, in particular, the growth of the company. Information that provides confidence in this result is essential to provide, and an inclusive, enthusiastic, confident tenor of the meeting is important.
However, it is much more than one roll out meeting, or several roll out meetings. Implementation includes the informal discussions in the hall, during chance encounters, in regular meetings. People will absorb the information, and come up with excellent questions that need to be taken into account. There is, of course, the formal implementation of the strategy as well. It will translate into objectives for performance evaluations, possibly organization shifts and changes.
As the company moves through the changes, focus on gaining some small wins first. This increases confidence in the new strategy and increases momentum. Keep it forefront in the company, stay positive and flexible.
Having a clear view on what you're best at, what areas you need to improve on, spotting the external factors that represent the motivation for your business to exist or, on the other hand, factors that have the potential to place your business at risk, will equip you with the right tools to build a well-informed marketing strategy.
• Run a SWOT analysis
The first thing to do while working on a Marketing strategy is with SWOT analysis to identify your business strengths, weaknesses, opportunities and threats. It's proves to be a fun team exercise which is vital to the planning process as it informs in one way or another all the following key steps to be outlined. It also helps in avoiding bias and helps cover different perspectives, So it's important to get as many fellow colleagues to contribute as possible.
It does helps to have a clear view on what are you best at, what are the areas that you need to improve on, spotting all the external factors which represents the motivation for your business to exist or, on the other hand, factors that have the potential to place your business at risk, it will help you equip with the right tools to build a well-informed marketing strategy.
• Figure out the value proposition
A good marketing strategy is derived from a company's value proposition, which encapsulates their main strengths which are identified in the SWOT analysis and differentiators against competitors, as opposed to creating it from scratch.
The important step is to invest most time is in determining your value proposition and resources as it is an important conversion factors and what could make the difference between closing a sale and losing it.
In order to get started, identify the main customer benefits and what value does your products/services do you bring to the customer, followed by outlining the key differentiators. The best value propositions are clear, to the point, and they focus on solving customers' problems.
• Determine marketing strategy objectives
Marketing Agency in Mumbai usually define and communicate their by using goals & objectives. Objectives do help specify measurable outcomes that will be achieved within a particular time frame and they help individuals evaluate the success and effectiveness of a particular marketing strategy.
Marketers gets aid to align expectations and plans, coordinate efforts, and hold teams accountable for achieving results. When you are putting together your key objectives, usually aim for 3-5 objectives and ensure they meet the following criteria: they're specific, measurable and have a time frame. You need to re-evaluate them after six months by making changes if necessary and do use them to measure success.
• Understand your customers
In order to embed your customers' needs and seek to solve their problems through your marketing strategy, you firstly need to fully understand them. In any marketing space, there are always a lot of buzz on customer centricity, a strategy to fundamentally align a company's products and services with the wants and needs of its most valuable customers.
In their process of getting to know and understand them, marketers have started relying less on traditional market research methods like surveys or focus groups and they are paying more attention to smart online platforms and tools which help them in knowing everything about their customers' demographics, online behaviors, and conversations.
• Define your buyer personas
Buyer personas are fictional, generalized representations of your ideal customers. They help marketers in better understanding and getting a close to customers as real humans.
The process of creating buyer personas involves gathering insights from various platforms which includes website analytics, social media channels, customer reviews as well as actual conversations with prospects and customers.
When researching and building personas, you need to look into their background, preferences, demographics details and based on that, it can help determine what is the most appropriate way to communicate with them, what are the channels that they prefer, style and tone of voice etc.
• Analyze your market and competitors
It is now established that a clever marketing strategy is any businesses game plan which helps them to flourish and stand out from competition.
But in order to get to that level, you should have expert knowledge into what's happening in your market and how are you competitors performing, what struggles are they facing? What is working for them? Which weak links do they have? Etc.
It is a well known fact that information is power. Make the use of intelligent platforms which helps you to answer all questions above and learn about your competition. Keep your eyes and ears open for what is happening in your industry which helps you in identifying gaps in the market, needs that aren't being fulfilled, common frustrations, or trends and innovative ideas.
• Establish your marketing methods
Based on your target audience, you need to pick the best marketing methods through which you can explain, teach and communicate your brand messaging to the customers. Find out location of your audience what social channels, blogs, sites, forums do they prefer and use that information to your advantage to reach them.
It's equally important to determine at an early stage which marketing areas you'll focus on attention on and how much time and budget you'll be spending on advertising, PR, content marketing, SEO, community management, events etc. depending on the nature of your business and what would appeal most to your future customers.
These are some of the things you need to keep in check when you are making a Marketing strategy for any of your products and you wish to reach the target audience without taking much effort within a limited budget.
This article has been viewed 544 times.
Article comments
There are no posted comments.