Why Do Kids Feel Safer With Inground Trampolines?
Author

Gary Rogers

Published

October 4, 2020

Word count

502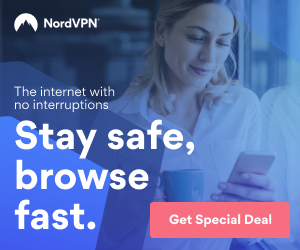 While trampolines can be perfectly safe if you take a few precautions, trampoline accidents are common. Because of this, it's important to make sure that you and your children feel safe using your garden trampoline. Many kids feel safer with in-ground trampolines. Although these trampolines aren't necessarily safer than trampolines on stilts, they do offer some benefits.
They're Lower to the Ground
Standard trampolines can be high off the ground. Children will wind up even higher in the air once they start jumping up and down. A lot of kids find this to be intimidating, especially younger children.
Since an in-ground trampoline is much lower to the ground, children won't have to worry about falling down. A lot of kids will feel more confident bouncing on a trampoline like this. In fact, your child may not be apprehensive about using the trampoline at all.
It's Easier for Children to Climb on and Off
Children have a greater sense of security when they are able to maintain their independence. If your kid needs help getting on and off the trampoline, they're naturally going to be more nervous about using it. While children can climb onto a trampoline with the aid of a step stool, this can actually be a safety hazard.
With in-ground trampolines, even small children will be able to climb on and get down on their own. This can give kids a sense of confidence, allowing them to jump to their heart's content. These trampolines often feel like they were designed with kids in mind.
Your Trampoline Can Blend in with Your Garden
When a trampoline stands out from everything else in your garden, your children may feel apprehensive about it. When you install an in-ground trampoline, however, you can make it look like it belongs in your garden. With the right landscaping decisions, your trampoline will blend in seamlessly whenever you're around it.
Kids naturally feel safer when they see things that feel familiar to them. It's likely that your children have spent a lot of time playing in your garden. If the trampoline fits in with your garden, they'll be a lot more eager to use it.
There Is Plenty of Great Safety Gear Available
A trampoline will be a lot safer if you take the time to install the right sort of gear, such as protective netting. Seeing this gear installed will help your children to feel safer too. If you do opt to install an in-ground trampoline in your garden, you'll be able to find high-quality safety gear.
A lot of people assume that opting for an in-ground trampoline will limit their options. Thankfully, this isn't actually the case. There are all kinds of excellent accessories on the market.
It's possible that your kids won't be the only ones that feel safer with an in-ground trampoline. Choosing one of these trampolines can also give you some peace of mind. Your kids will be free to enjoy the trampoline once it's installed, and you'll be able to relax.
This article has been viewed 1,468 times.
Rate article
This article has a 3 rating with 2 votes.
Article comments
There are no posted comments.