What Marketing Mistakes do Companies Make?
Business → Marketing & Advertising
Author

Prakash Raje

Published

October 18, 2020

Word count

1,164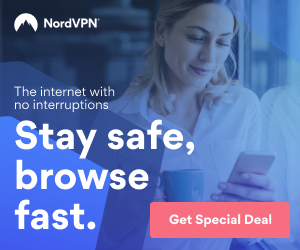 Creating a strong Marketing Campaign helps you connect with the right customers and it will get people talking about your company profile and your company's product which will result in setting up your business for financial success. On the other hand, thoughtless marketing results in the opposite.
Each company needs to do a periodic step back and they should take a look at their marketing activities as Marketing mistakes can cost you a loss in revenue and other expenses and even cause a public relations problem.
So what are the mistakes that you need to know which happens in marketing strategy that you can avoid doing it?
Forgetting about mobile users
This is the first and foremost point that you need to keep in mind while planning your marketing strategy. Everyone has a phone in their pocket, and they use it for much more than just making calls. So you have to keep in mind that you will reach a lot of people through mobile as all of them always have their mobiles in their hand and you can use that to your advantage. Neglecting it will result a major blow to your marketing campaign.
Marketing Without a USP
USP (unique selling proposition) is a single statement that sets you apart from the competition and tells people something about you that is unique. It helps people understand the benefits of your product and helps in addressing the needs of consumers in a way that you competitors can't.
Do you solve a problem that no one else can? Do you create a quality product for a low price? Are you into selling a specific lifestyle? Do you make the use materials or resources in a new and desirable way?
Customers do face a lot of marketing messages that are clamoring for their attention. If you fail to present them with a good USP, your business will lose a chance to make a good impression among them. You need to avoid this marketing error by making sure that your USP is the foundation of every marketing decision that will help the customers understand why they need your products and services and what sets you apart from your market competitors.
Lack of Research and Testing
There is a need to understand this that skipping research and testing different methodologies is the most common marketing mistakes that companies make.
Marketing Company in Mumbai Researching and testing helps save a lot of time and money by predicting how your products can perform even before the launch of your campaign. This helps to give you a snapshot of how the public will respond to your marketing campaigns and this can help you to flag out ineffective or unpopular ideas before you can go to an expense of implementing them.
In order to understand how consumers might respond to your efforts, do your due diligence. You need to develop multiple packages, prices, offers and promotions and then you can understand how potential customers react to each of them.
Lack of Focus on Potential Customers Needs
It takes time for businesses know their customers. The secret to avoid this is simple yet not easy. For that, businesses need to find a need that they can fill better than anyone else.
In order to understand those needs, you'll need to do some research and testing as mentioned before. Once that is done, you will now know what customers really want and how you can create a profitable USP, which will position your brand within the market. And with a strong understanding of what your customers need and want, you'll have no trouble attracting repeat buyers.
Not having a blog for your website
You need to understand that your website needs blogs because blogs increases traffic. Businesses that have their own blogs have 97% more inbound links which results in increase traffic.
Blogs builds a relationship with your customers in a creative way that can help you to interact with consumers and vice-versa. People will comment on your blog and you can respond to those comments.
This way, you will to get some feedback. People are interested in voicing their opinions on blogs. You integrating your blogs with social media will help you in many ways to reach out to the audience there.
If can't come up with new posts to share on social media pages everyday, blogs come to the rescue during these times. Sharing links to your blog posts with your audience on social media is a great way to keep all of your pages active.
Improper Focus and Positioning
Brand Positioning is important for creating a space of your company and it helps in standing out from the competition. Strategic market positioning helps by creating momentum. In other words, it means that every time you will market your new product, you will be building on the previous product.
But usually, companies tend to market single products without much thinking about how their overall brand is perceived. They are then forced to start over with every marketing campaign, which in result costs time, money, and effort.
In order to avoid this common marketing mistake, you can make use of positioning strategies which helps to influence how customers make comparison of you to your competitors. Are you flexible or are you on a budget? Are your products made for a specific situation?
Every product that you market should be able to relate back to your focus and positioning. This will create a specific niche for you in the market and allow you to develop a loyal customer base.
Being Too Speedy With Sends
Sending too many emails at a time or in a day will make feel customer that you are spamming him too much and it will result in you getting "Report Spam" tag to your email account. So instead of landing in your customer's inbox, next time your emails will land in their spam folder.
Getting the "Spam" tag to your email id is every email marketer's nightmare that they tend to avoid. So special care is needed to be taken will doing email marketing. Even a small error will be catastrophic for your business.
Forgetting to use videos
Many people forget that YouTube is also counted as a social media platform. Every business needs a YouTube in which they can make use the videos on other digital marketing platforms.
Both Facebook and Instagram let's you post videos that are 1 minute long. Videos are more engaging and it helps to capture the attention of consumers. Video content marketing is proven to be a great strategy to get people to check out your website.
These including many other problems that are needed to be taken into consideration when you are bringing your new product into the market. When you have answers to all of these problems, it will then result in good success which will help create trust among consumers and will result in spike in sales.
This article has been viewed 675 times.
Article comments
There are no posted comments.