How to make a Marketing plan?
Business → Marketing & Advertising
Author

Prakash Raje

Published

October 22, 2020

Word count

1,338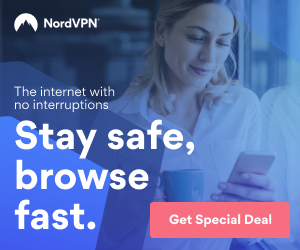 There is an absolute need to take a hard look at your team's Marketing Plan every year. It helps you set your marketing plans on the right course to make your company's business goals a reality. In other words, it can be considered as a high-level plan that guides the direction of your team's campaigns, goals, and growth.
Things can get messy it there doesn't exist a marketing plan and it's nearly impossible to put a number on the budget that you need to secure for the projects, hiring and outsourcing that you will face in the future if you don't have a plan.
You launched your business. Now it's time for product promotion. It might seem simple enough to make a few social media posts/promotional emails, but these kind of disjointed marketing efforts will not only confuse your target audience which will ultimately harm your business. So for that reason You need to create a marketing plan!
Let's start with the basic understand of What is a Marketing plan?
A Marketing Plan consists of a strategic roadmap of how you communicate with your target audience to successfully promote your products through both online & offline. Marketing plans generally range from extremely basic to highly detailed, depending on your objectives.
You need to understand one thing, Marketing plan is not a list of goals that you wish to accomplish. Instead, it should be the outcomes you hope to achieve, both measurable and contextual. Developing these kinds of strategies can be difficult, but they do make a major difference in keeping you on track and avoiding diversions, that are referred to as "scope creep."
To start with Marketing Planning, let's dive deep into it –
A marketing plan is always supposed to be customized in order to fit the objectives of Marketing Agency in Mumbai which will include -
Conducting a current market analysis
The first step of any marketing plan includes finding out what are your strengths, weaknesses, opportunities, and threats by conducting a basic SWOT analysis.
Performing a competitor analysis helps you with the understanding of the current market. How do you compare yourself with your competitors?
Think about how other products are better than yours. By considering the gaps in a competitor's approach you can understand What are they missing? What can you offer that'll give you a competitive advantage? Think about what will set you apart. This will help you figure out what your customer wants, which brings us to step number two.
Defining your target audience
Once you will have a better understanding of the market and your company's situation, you need to make sure you know who your target audience is. If your company already has the buyer persona's, this means that you just have to refine your current personas.
If you don't have a buyer persona, create one! In order to do this, you have to conduct market research. This should include demographic information (age, gender, income etc.). However, it will also include psychographic information (pain points and goals). What will drive your audience? What problems are they facing that your product or service can fix?
Writing SMART goals
You can't improve your ROI unless you know what your goals are. You can begin to define your SMART goals once you know your audience. SMART goals are specific, measurable, attainable, relevant, and time-bound. All your goals should be specific and include a time frame for which you want to complete it.
Eg. Your goal could be to increase Instagram following by 15% in 3 months. This should be relevant and attainable depending on your overall marketing goals. This goal is specific, measurable and time-bound.
Before beginning on any tactic, you should write out your goals. Then, you can begin to analyze which tactics will help you achieve that goal. That brings us to step number four.
Analyze your tactics
Marketing Agency in Mumbai will have to figure out what tactics will help achieve their goals, what are the right channels and action items to focus on.
For example, if the goal is to increase Instagram following by 15% in 3 months, your tactics should definitely include hosting a giveaway, responding to every comment and posting at least 3 times on Instagram per week.
Brainstorming several tactics to achieve those goals should be easy once you know your goals. When you will be writing your tactics, you have to keep your budget in mind.
Setting up your budget
Your tactics might include social media advertising. But before doing that, if you don't have the budget for that, then achieving your goals might not be possible.
While writing out your tactics, note an estimated budget. You can even include the time it'll take to complete each tactic in addition to the assets you might need to purchase, such as ad space.
What are the Marketing Plan Elements?
Marketing plans can get quite granular to reflect the industry you're in, whether you're selling to B2C or B2B and how big your digital presence is. Here are six elements every marketing plan should have:
Business Summary
Business Summary is the summary of the organization which includes the company name, its headquarters and the mission statement. All of this should be consistent with the business.
The Business Summary should also include a SWOT analysis that you'll write based on how you fill out the next few marketing plan elements below.
Business Initiatives
The Business Initiatives element helps to segment the various goals of your department. Make sure not to include big-picture company initiatives, which can be normally found in a business plan. This section should outline the projects that are specific to marketing. You'll describe the goals of those projects and how those goals will be measured.
Target Market
In this you'll conduct some basic market research. If your company has done a thorough market research study, this section of your marketing plan might be easier to put together.
Ultimately, this element of your marketing plan will help you describe the industry you're selling to, an analysis of your competitors, and your buyer persona. A buyer persona is nothing but a semi-fictional description of your ideal customer, focusing on traits like age, location, job title and personal challenges.
Marketing Strategy
Market Strategy makes use of information included in Target Market section to describe how your company will approach the market. What can your business offer your buyer personas that your competitors aren't already offering them?
This section generally contains the "seven Ps of marketing" that are product, price, place, promotion, people, process and physical evidence.
Budget
It's advisable not to mistake the Budget element of a marketing plan with the product's price/company financials. Budget usually describes how much money the business has it available to the marketing team in order to pursue the initiatives and goals outlined in their elements and goals. Depending on your individual expenses, you need to consider itemizing budget accordingly.
For example, Marketing expenses include a marketing agency, marketing software, paid promotions, and events.
Marketing Channels
And lastly, your marketing plan should include marketing channels. While your company might decide to promote the product on their own using certain ad space, you'll publish the content that educates your buyers, generates leads, and spreads awareness of your brand on your marketing channels.
You need to lay out which social networks you want to launch a business page on, for what reason will you use this social network for and finally, how do you intend to measure your success on this network. The purpose of this is to prove to your superiors, both inside and outside Marketing, that these channels will serve to grow the business.
Final thought –
These are some of the ways which will help you to assist in making our marketing planning. You have to be cautious while making those plans as one wrong step can hurt your brand/company/product badly. So make sure to do an extensive research before you get into this in order to achieve your marketing goals.
This article has been viewed 595 times.
Article comments
There are no posted comments.