How to Naturally Lighten Skin?
Author

Tanako Takanawa

Published

October 13, 2020

Word count

483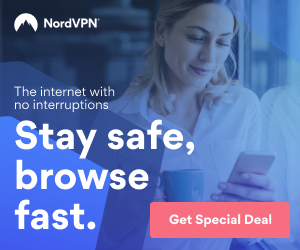 Although beauty does not have a specific colour, you can try out a few natural methods to lighten your skin. First of all, it is important to keep in mind that commercial skin lightening products are not good for your health. These products can be harmful to your skin. Therefore, it is better that you go for natural ways only. In this article, we are going to talk about a few natural methods that you can use to lighten your skin tone.
Lemon Juice
People have been using lemon to improve their skin color and take care of a lot of skin conditions. Basically, lemon is a good source of citric acid that can bleach your skin and exfoliate the upper layer in an effective manner.
All you need to do apply some lemon juice on your skin with a cotton ball and let it sit for a few minutes. You can then rinse your face with warm water. After a few days, you will see your desired results.
Lemon Milk soak
This method is ideal if you want to lighten your entire body. In a tub of water, you should drop a mixture of 1 cup of milk and some lemon juice. Afterwards, you should soak in the water for up to 60 minutes and then rinse yourself.
Lightening paste
You can create a mixture of aloe vera, honey and lemon. This thick paste can be quite effective when it comes to lightening your skin.
All of the ingredients have skin lightening properties in them. You just need to apply the paste on your skin and let it sit for 30 minutes. Then you can wash it out with warm water. You may want to repeat this process a few times on a daily basis for one month.
Yogurt Honey Mask
Yoghurt is full of skin lightening enzyme. Similarly, honey can moisturize your skin without causing any side effects. Besides, honey is a good source of antibacterial properties.
You should equal amounts of honey and yoghurt to create a face mask. Once applied, you should allow the mixture to treat your skin for 5 minutes. Afterwards, you can use warm water to wash your face.
Use Papaya
Papaya is a good source of enzymes that can lighten your skin. Apart from this, it can act as a natural acne fighter. Therefore, you can use Papaya in order to exfoliate your skin.
All you need to do is mash the papaya to make a smooth paste. Once ready, you can paste it on your skin and let it sit for 15 minutes. Afterwards, you can wash it away with lukewarm water. You can repeat the process 2 to 3 times a day for 3 weeks. You will experience amazing results in a few weeks.
Long story short, these are natural ways to lighten your skin tone in an effective manner. Hopefully, these tips will help you achieve your skin lightening goals.
This article has been viewed 1,284 times.
Article comments
There are no posted comments.