Very Basic Skin Care Tips for Dark Skin
Author

Tanako Takanawa

Published

October 13, 2020

Word count

503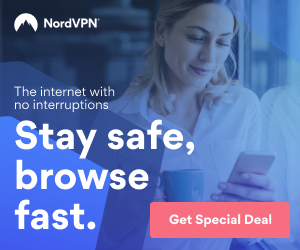 Today, models with dark skin are rising in popularity across the globe. They can be found in movies, photoshoots, fashion shows, and magazines. In other words, the world has come to realize that people with dark skin are also beautiful. Therefore, if you are looking for some tips to take care of your dark skin, you are on the right page. Read on to find out more.
Cleanse your skin
It is a great idea to cleanse your skin at least once a day. You need to cleanse your face but never overdo it, as it can deplete moisture and cause your skin to become dry. Apart from this, you may want to purchase a gentle cleanser that can help your face retain moisture for a longer period of time.
Moisturize
According to experts, moisturizing should be an essential part of your skincare routine regardless of the type of skin you have. You can use different types of oils to nourish your skin, such as olive, jojoba, almond, or coconut.
Dark skin tends to be dry. Therefore, you may want to use a moisturizer to get glowing skin. You can also get a good quality cream to achieve the same purpose.
Apply sunscreen
Long-term exposure to the sun can cause freckles, premature aging, and discoloration. Therefore, you may want to apply sunscreen on a daily basis, especially before you step out of your house. Similarly, you may want to restrict your outdoor activities.
Deal with your pimple or acne scars
If you have the habit of pricking the pimples, quit this habit. Instead, you may want to dab ointment over your pimple scars. If you prick your pimples, it may cause your skin to develop more scars with the passage of time. It is better that you consult a dermatologist to make the right decision.
Balanced life
If you want to have healthy skin, you may want to eat a balanced diet. For example, you may want to drink plenty of water and eat raw vegetables, whole grains, lean proteins, and fresh fruits on a daily basis. Besides, you may want to get plenty of sleep, especially if you don't want to get premature wrinkles. You should get at least 8 hours of sleep.
You may want to incorporate exercise into your daily routine. This can help you boost your metabolism and eliminate toxins from your system.
Drink water
If you don't drink enough water, your skin will be dehydrated. Therefore, you may want to make it a habit to have at least 8 glasses of water on a daily basis. Water not only helps your skin keep hydrated, but it also helps your body get rid of toxins. As a result, you will have a healthy glowing skin.
Long story short, these are just some of the most common tips that can help you take care of your dark skin. If you follow the tips mentioned above, you can get a youthful glowing skin. Moreover, it will also help you maintain your overall health.
This article has been viewed 1,518 times.
Article comments
There are no posted comments.