How to Lighten Darkened Skin ?
Author

Tanako Takanawa

Published

October 13, 2020

Word count

496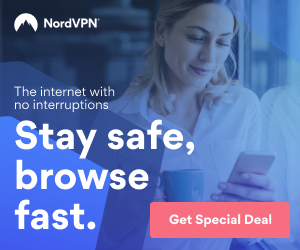 Many factors contribute to pigmented, dull, and dark skin. Some of these factors include stress, medical condition, lifestyle choices, pollution, and exposure to the sun. Almost all of us dream of fair and flawless skin. Therefore, you can find tons of skin lightening creams in the market. However, long term use of chemical-based cosmetics may cause irreversible damage to your skin. Therefore, in this article, we are going to talk about some natural ways to lighten your darkened skin.
Get enough sleep
If you don't get enough sleep, it can mess with your skin. Ideally, you must have at least 7 hours of sleep. Actually, when you sleep, you give your body enough time to rest. When you are asleep, your body improves the blood flow across your skin. As a result, you get up with a healthy glow on your face.
On the other hand, if you don't get plenty of sleep, it can have a negative impact on your complexion. Your skin will look dull and lifeless and dark circles made appear across your face.
Drink enough water
Staying hydrated is of paramount importance if you want your skin to glow. Therefore, you may want to have at least 8 glasses of water on a daily basis. Drinking water can help you improve the appearance and texture of your skin. Basically, water helps your skin flush out toxins.
Wear sunscreen
The UV rays of the Sun can have a harmful effect on your skin, especially during long-term exposure. Therefore, what you need to do is apply some quality sunscreen lotion across your body. Apart from this, you may want to wear sunglasses before you step out of your house.
Moisturize your skin
Skin moisturizers can also help your skin as a line of defense. Using moisturizers on a regular basis can help you get rid of flaky, dry skin. As a result, your skin will look radiant. Apart from this, moisturizers can keep your skin hydrated.
Massage your face
If you want to lighten your skin tone, we suggest that you use a honey pack and olive oil on a regular basis. To create a mixture, all you need to do is mix 1 tablespoons of honey and 2 tablespoons of olive oil. Once ready, you can apply this mixture on your skin for a few minutes.
However, if you have oily skin, you can add a little bit of lemon juice to the mixture. After a few minutes, you can wash your face with lukewarm water.
Facial steam
Facial cream can help open the clogged pores of your skin. However, you may not want to use plain water. Instead, you can boil a few lemon peels and then use that water in order to steam your face. You need to do this for a few minutes and then you can use a soft towel to dry your face.
Long story short, these are just some simple methods to lighten your dark skin and make it look shiny.
This article has been viewed 1,049 times.
Article comments
There are no posted comments.