What are the Marketing strategies for Grand Opening?
Business → Marketing & Advertising
Author

Prakash Raje

Published

October 28, 2020

Word count

1,503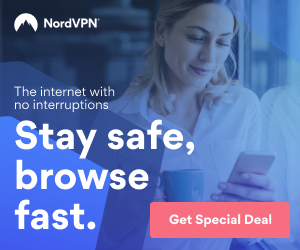 Anticipation is the key to a successful grand opening. Building that feeling among your target market is another story. Developing your marketing strategy for your Grand Opening can be daunting as a new business and marketing team. After you've set your budget and planned the event, you need to discuss where you're going to market it.
For local businesses, it can be hard to get customers through the door. As a marketer, the first step is to let them know you're there. Ultimately, your grand opening marketing should help your business build relationships and create buzz with your audience.
Below, let's review where to and when you should market your grand opening which will require time, consistency and a little creativity to be successful.
Run a Traditional Sign Campaign
Developing a sign campaign is key for any local business. The people that regularly pass by your business are most likely to come in, so having a "Coming Soon" sign out front with your business name will spark interest among those people. Once you have a set date for the opening, you can change the sign to include the date so people know when they can come see your business.
Any sign you have should incorporate your online assets. Use a QR code or a shortened URL to let people easily visit your website, Facebook or Twitter. You can also start building your email list this way. Offer a discount to people who sign up for your newsletter, and include the URL for the sign-up page. Send them the discount coupon in their email so they have to use a valid email, and email them again a week before, the day before, and the day of your opening to remind them.
Build Your Audience with Social Media
Social media is tricky for businesses that aren't open yet. Liking something on Facebook is equivalent to an endorsement, so if someone hasn't yet experienced your business, they might be reluctant to endorse you. That doesn't mean you should ignore it though.
Social media is an inexpensive way to establish your presence online. Being present on both Facebook and major review websites and yellow pages are a must for local businesses according to Marketing Agency in Mumbai.
Once people reach your page, you need to encourage them to like or share your page. Running contests and promotions is one way, but something a bit more targeted is ideal. One way of getting people to like your pages is to find early adopters; people who are particularly passionate about the product or service you offer and want to try it right away. The internet offers great solutions to this.
Offer Freebies
You probably already know that people like free things. When it comes to your grand opening, which might mean free drinks, appetizers or even a free T-shirt. There are a couple of ways you can market your freebies.
Likewise, you can hand out coupons/flyers in shopping malls and through various internet channels as well. Another idea for giveaways is to host a booth at a local market or community event. Give the public a taste of your product by handing out samples. By giving potential customers a taste of your signature items makes them hungry for more. Count the free samples as part of your marketing budget. Be sure and hand out coupons or flyers at the event with an invitation to your grand-opening.
Target Early Adopters Using Internet Ads
The internet offers incredible laser-targeting potential for your business. Facebook ads can be narrowed down to specific demographics. Yelp ads are effective in reaching your local audience and people specifically searching for businesses like yours. You can drive people to your social pages from there, and encourage them to like your page with the social media tactics we discussed earlier.
Tightening you demographic parameters in your advertising is crucial because you want to reach those people who are legitimately interested in your business to get the most out of your money. Think of your ideal customer, the one you wish all of your customers were like, and model your targeted ads towards those people.
Your Network
The most obvious place to market your grand opening is to your own network. Invite your family and friends and encourage your employees to do the same. You can even offer a friends and family discount as an incentive.
You can send a mass email about the opening to your mailing list using free email marketing software like HubSpot. Or you can reach out to your network on social media. Create a Facebook event, and then invite all your friends and connections. This should help you spread the word about your grand opening.
Don't Forget Simple Word-of-Mouth
There's a good chance you know friends, family, and local community leaders where you're opening your business. Invite all of these people and encourage them to bring friends. Invite any contacts you have in the press. These are the people that want you to succeed and will talk about your business. Word-of-mouth is still one of the most powerful marketing tools around.
Finally, it's important not to get too caught up in all of this and be unprepared for Day 1 of your opening. If you market your business right, you'll have customers, so make them want to come back!
Partner with a Charity
Since you don't have a substantial email list yet, by partnering with the right charity, you'll have access to theirs for invitations. Making your grand opening about the charity encourages people to attend because they want to spend their money helping others. Choose an organization that's special to you or someone on your staff.
Include this special partnership in all of your grand opening marketing materials and ask the charity to do the same. This type of event where your grand opening is a benefit for the charity sets the tone and puts your brand in a positive light.
Local Press
One of the most important components of your grand opening marketing strategy is the local press. Marketing Agency in Mumbai makes sure to invite the local press to this event. You can even reach out to a local radio DJ or news anchor to cover the event. The more coverage, the better. Plus, if they come to your event, they'll probably promote it on their own channels and to their own networks. You can use their local celebrity to appeal to your audience.
For news media that can't attend, you can send a press release before and after the event to make it easier to cover it. Additionally, forging a relationship with the press is a good long-term play. If the local media covers your business at all, more people will become aware of your business and can visit after the grand opening.
Local Companies
Another creative marketing tactic is to advertise with other local companies.
For example, usually, coffee shops have a bulletin board dedicated to community events. You can use this space to post a flyer for your grand opening. Additionally, many local companies, such as hotels, have brochures at the reception or front desk. You can reach out and see if they'll let you place a flyer there and tell their guests about your event.
Other local places that might have advertising opportunities are schools. Yearbooks and sports fields usually showcase plenty of local ads. It's important to use your grand opening as a way to build a relationship with other local businesses.
City Bulletins or Forums
Most cities have bulletins or forums where community events are advertised.
For example, consider taking out an ad in the local parks and recreation activity guide. Or you can ask city officials to promote your event in their newsletters or official communications with the citizens.
Additionally, it's a good idea to develop relationships with city officials. If you can get a few city officials to show up, you can use that as a marketing tactic.
Offer a Comeback Perk
For the people who come to your grand opening event, you want to offer them a reason to "bounce back."
For example, you might offer them a coupon or gift certificate to come back several weeks later. Give these out to anyone who attends your vent.
The ultimate goal is to get them to return as soon as possible so you solidify your image in their minds. Once they've tried your service several times and liked it, you'll have customers and brand ambassadors for life.
Final Thoughts
Grand Opening is an essential part of your overall marketing plan. It establishes your brand and generates excitement for your business. This initial brand awareness and buzz can stick with you for months into the future.
You're after initial patrons, but ultimately, you're after lifelong customers who are loyal to you. So, go all out for your grand opening celebrations and do everything you can to exceed expectations.
This article has been viewed 771 times.
Article comments
There are no posted comments.