Dragon Medical One | An Amazing Cloud-Based Speech Recognition Solution
Author

Chris Kikel

Published

October 29, 2020

Word count

601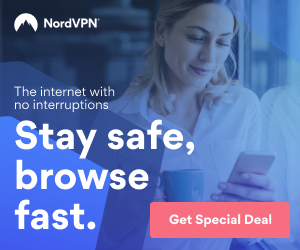 Nuance's latest speech recognition solution known as the Dragon Medical One, has been making waves since it was first introduced. As the healthcare industry adapts to and applies the practical applications of voice technology, Dragon Medical One stands at the forefront of this change.
It is safe to say that each and every aspect of the Dragon Medical One has been designed to streamline work, improve productivity and offer solutions that are spread across different locations, devices and more.
Available as a monthly subscription starting at $79/month and a small implementation fee, Dragon Medical One might appear to be costly at first. However, the features it has make it well worth the price.
Let's take an in-depth look at some of the features:
User-Friendly Interface
Dragon Medical One has a user-friendly interface that is specifically designed for ease of use. The interface is easy, friendly for first-time users and before long, you can expect to use it without any difficulties. Its features are designed with speed and accuracy in mind as well as flexibility.
For this reason, Dragon Medical One is very easy to use, despite the complicated clinical data that it manages.
Instant Setup with Automatic Updates
When it comes to set up, again the Dragon Medical One focuses on simplicity and ease. It does not require any special software and is compatible with Windows OS. With automatic updates, healthcare departments don't have to invest in having a dedicated IT system to look after it.
It works with the existing infrastructure for enhanced ease in use and requires minimal maintenance from the user.
No Need for Speech Profiling
With a built-in automatic system for microphone calibration, Dragon Medical One does not require any training for voice profile and includes an accent detection system. The profiles created on Dragon Medical One are designed to adapt overtime and improve the user experience of users. This means that right from the get-go, there won't be any time wasted with Dragon Medical One.
Clinicians can begin to use the system immediately without any issues. The main focus can stay on storing data and information without any worries.
Enhanced Accessibility
One of the best things about Dragon Medical One is that it enhances accessibility and makes sure that any desktop, smart device or laptop can be used for work. Dragon Medical One software is easily accessible from anywhere in the world and clinicians can access their data with their unique Nuance Healthcare ID.
Personalization for Workflow
With personalized workflow options, the Nuance Healthcare ID makes it possible for one to combine their workflows, which are not only speech-enabled and are but also include apps for more secure communication, enhanced care coordination, providing clinical references, and even medical education tools.
With Dragon Medical One, users can enhance their workflow in a manner that is intrinsically linked to their working style, their productivity as well as their wants and needs.
Security Compliant
Dragon Medical One is HITRUST CSF certified, compatible with EHRs, and incorporates security measures following TLS protocols. It makes use of 256-bit encrypted channels to provide maximum end-to-end security for the users.
Furthermore, security for Dragon Medical One is also enhanced with the help of the Nuance Healthcare ID and the Dragon Medical Analytics, which only system administrators get access to.
The Verdict
Given all these features, the price tag of the monthly subscription seems minor in comparison. Dragon Medical One is specifically designed for clinicians and is made with an eye on improving the adoption of technology in the healthcare system.
For more information visit: https://www.totalvoicetech.com/dragon-medical-one/
This article has been viewed 810 times.
Rate article
This article has a 5 rating with 1 vote.
Article comments
There are no posted comments.