What are the things about Marketing that are not taught in college?
Business → Marketing & Advertising
Author

Prakash Raje

Published

November 8, 2020

Word count

1,617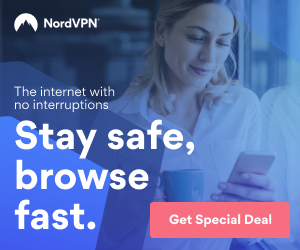 The center of gravity for much of the marketing world has moved online. In a study of more than 1,000 professional services purchasers, it is found that more than 80% of buyers look to a firm's website to check them out, making websites the most commonly used resource for initial purchasing evaluations.
Most businesses recognize that the rules are different than they were only a handful of years ago. But it's increasingly clear that colleges haven't caught up with the rapid pace of transformation online, and students are paying the price. University marketing programs offer courses in topics like marketing analytics, quantitative analysis, marketing research techniques, and marketing management. These are useful skills, but they often haven't been re-contextualized for a fast-moving world of digital marketing.
Below are some of the things which is not given importance and how do they play an important part when it comes to marketing –
Everything changes. Everything will change
The Marketing done a decade ago and the marketing done during current times is far more different, unique and targeting especially on the target customers. So with the development in technology, the marketing methods have also developed and will keep developing along the years.
Analytics
Marketers approach decisions with an almost scientific mindset - they look at the available data, break it down to understand why something is what it is, make a hypothesis about how things could be improved, run an experiment, assess the results and iterate. One of the primary tools used in this process is Google Analytics, but there are other analytics software in general, all which serve different purposes - for example, Facebook has two different analytics tools - Insights and Ads Manager. Understanding how to use these analytics software, for example, how to implement the software, how to make the most out of your data, how to make sense of the data and how to make decisions based on what's available, is key to becoming a good marketer.
Growing Sales
While companies can grow sales through corporate-level actions such as diversification (e.g., purchasing another company) or strategic business unit-level actions such as the integrative growth strategies of backward or forward integration, the principal ways that companies can grow the sales of a brand are captured in the "product-market growth matrix."
Before any company can create a marketing plan for a brand, they must know what their growth strategy is. The product-market growth matrix was created by Igor Ansoff in 1957 as a way to think about how a company could increase its sales. It is found in most marketing and strategic management textbooks (although the discussion and examples vary greatly). With a few important modifications it can be very useful as a guide for brand or product managers who are interested in increasing brand sales.
Marketing plan implementation
The implementation idea is to compare (profile) a project against an empirical database of other successful and unsuccessful projects. The resulting profile would give managers an indication of the current project's chance for success as well as guidelines for managing the implementation process. This was done for management support, personal stake, goal congruence and availability of resources to get the implementation job done.
All the work you do is useless if the product isn't good
This is the type of lesson that they sort of teach in school, but you don't really understand until you're staring down a sow's ear of a product, trying to turn it into a silk purse. Always, always, always put the work into fixing the product, not trying to figure out how to sell it.
Social Media
Sure, there are plenty of college students that are experienced in social media, considering how often they use them in their personal lives. According to Pew Research Center, 79% of adult Americans use Facebook. But knowing how to use Facebook in general isn't equal to knowing how to use it for business. Same goes for every other social media network you are already using, be it Twitter, LinkedIn or Instagram.
Social media can be a great promotional tool if used right. The statistics provided by Ambassador show that 71% of the consumers who have had a positive service experience with a brand would recommend it to others on social media. But it doesn't end there.
Social media can also generate referral traffic and improve search engine rankings. Publishing good content and presenting it right on social media enhances a brand's visibility online. Marketing Agency in Mumbai uses it for networking with clients which helps to improve your reputation, increase customer loyalty, and so on.
Blogging
While blogging is a big part of content marketing (more on that below), there's a reason why marketing students should pay special attention to it. These days, blogging can be successfully used for many things, for example:
• You can build a career from your own blog
• Run one for a business to raise brand awareness and attract leads, or
• Use blogging to promote your goods and services on other sites.
Even if you are a person with a goal to start your own business, you should still consider adding a blog to your website. Based on research provided by TechClient, websites with blogs tend to have 434% more indexed pages while companies that blog have 97% inbound links.
Of course, not every blog can achieve such impressive results. In order to succeed, you need to choose the right niche and be experienced enough in writing and research to provide new and fresh information on the topics your cover. You also need to know how to promote your blog on social media and how to do blogger outreach. Most importantly, you need to learn how to create compelling posts that attract readers and hold their attention until the very end.
While universities do encourage writing by giving students various assignments and asking them to come up with topics for argumentative essays, this type of writing differs from blogging.
It's possible to try blogging long before graduation, learning everything by practice. Set up a personal one or ask if someone you know needs content written for them. Another good option to grasp the essential aspects of creating good content is to work for an essay writing service company and write blog articles for their clients. This way you will learn how to do research and create content that corresponds to the needs of a specific target audience.
OnBoarding Customers for a modern business
The way businesses get new customers has completely changed over the last few years. The rise of social networks and SaaS's has opened up completely new methods, theories and practices. Sales funnels have changed, and thus the process and mindset behind customer acquisition have shifted dramatically. Landing pages, drip feed campaigns & growth hacking are just some examples of relatively new practices that universities courses don't teach. These aren't just new-fangled fads I've just made up either - these are industry accepted practices that all digital marketers should know.
Search engine optimization (SEO)
As Neil Patel puts it, SEO is not dead. According to data shared on SearchEngineLand, SEO leads have a 14.6% close rate while outbound leads have a 1.7% close rate. However, far from many are satisfied with the number of leads generated organically.
Every website and blog still needs to be well optimized in order to succeed. The tricky part here is that SEO is a long game and strategies change quickly – and so, while universities might pay attention to the topic, the information they provide can be a bit outdated.
While students and fresh graduates may struggle with SEO without practice, they can still master the basics very quickly using resources available on the Internet. There is an abundance of blogs and case studies that can be just as effective as online courses. One of the best digital marketing blogs, Moz Blog is a great place to start learning about keywords and optimizing content for search.
Marketing done in consideration of Mobile Phones
Everyone knows that everyone is glued to their smartphones. However, how you make a company's marketing mobile optimized is a little more complicated. There's a technical side to it - i.e. understanding website mobile optimization, the psychology behind it - i.e., changing your copy so that it suits the mindset of a mobile user, and overall strategy - i.e. inbound vs. outbound marketing. To a user, these are often subtle and arbitrary differences, but it understands these nuances that define a good marketer.
Conclusion
And the same goes for other marketing topics that are often overlooked by universities. They might not be included in the program but they can still be studied and mastered. After all, there are so many online courses enlightening students about all aspects of digital marketing. There are also plenty of case studies and articles written by niche experts, allowing you to learn by example.
Being a good marketer is much easier than being a good person. That's the real lesson they don't teach you in school, and the one it took me nearly ten years to learn. I had to learn how to balance my time and my energy, how to make friends outside of the college environment, how to keep in touch with my parents as an adult and how to form good relationships. And if you want to be a successful marketer, you'll need to do all of those things too — not only because your work gets better if your personal life is in order, but also because in the end it's about how you live, not what you do.
This article has been viewed 634 times.
Article comments
There are no posted comments.