How important is Marketing for a New Company?
Business → Marketing & Advertising
Author

Prakash Raje

Published

November 11, 2020

Word count

1,105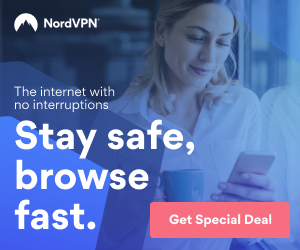 Marketing creates a demand in the market for what you produce and then meet that demand quickly. It is the art of acquiring and retaining customers. Marketing is often confused with simple sales, but it's much more than that. It includes features such as market research, advertising, promotions, public relations, product improvement, customer service and everything that goes into building a brand. Decisions such as what should be sold to whom, how and when are all subject to the scope of marketing.
A new company's Marketing Budget is often treated as an unnecessary burden that adds nothing to the baseline, but that's bad logic. Although the sales department only meets the demand for a company's product, it is marketing that generates this demand in the first place. In a competitive world, good marketing gets your product noticed by the overload of dozens of similar products, and creates a preference in the minds of the customer for your brand.
Long before a salesperson actually reached the customer to win a sale, the marketing people had already reached him by various means and introduced him to the company and its product. Few companies can survive without being marketed in any way regardless of the quality of their product.
Below are some of the important aspects of Marketing –
Creates a name for your company in the market and establishes you as a credible player

Provides information about your products and services for the world

Announce new launches and create demand for them

Gives valuable feedback through market research

Distinguishes your products from competitors

Creates a brand name on the market, so customers would like to pay a premium for the purchase of their products

Launch network away towards new customers and increase turnover
A good marketing strategy is direct and targeted. It focuses not on the products, but on the customers - their needs, their tastes, their aspirations and their comments. While formulating the marketing plan for a new company, it is better to divide it into different parts. Once you've thought about all of these individual components, the information can be combined into a unified marketing plan that guides operations.
For any new business who is stepping into market, their marketing strategy should take into account the following factors :-
• Target market and customers
For a business to succeed, it would have to understand the market it is targeting. Market analysis is an important part of formulating a marketing strategy. Executives should know the answers to questions such as the size of the market, how much geographical distribution it is, what factors influence it and how will it grow in the future?
The profile of the average customer is just as important - what are his needs, tastes, desires and motivations, how they evolve over time, what are the new needs, what influences his purchasing decisions and what are the after-sales returns? The answer to these questions would allow Marketing Agency in Mumbai to market relevant products in accordance with market demand.
• Product positioning and pricing
A marketing strategy should be clear about the positioning of the product. What are the main features of the product? What kind of clients did he target? What is the market niche that occupies it? What is its distinctive characteristic in the crowded market market? How is it perceived by customers?
For a new company, it is important to reach the right price of the product. "How much to ask?" is a staggering question. Entrepreneurs often ignore the hidden and indirect costs (administrative costs, freight and transportation, advertising) and actually sell at a loss! The pricing strategy, which is an important part of the marketing strategy, should be based on all your costs, profit margin and what competitors demand. You should know the "reasonable" price the customer would be willing to pay. The price should be competitive, but still offer a decent return. Many companies choose to demand a low price first to gain market share.
• Distribution channel
The way goods and services are delivered to customers is an important part of the marketing strategy. An efficient and distributed supply chain is essential to give the product a broad market presence. There can be many ways to sell a product - directly through Door-to-Door Selling in Mumbai, the company's website, brochures or indirectly on branded stores and retail stores that need a chain of merchants and traders. A new company must make decisive decisions, such as the number of wholesalers and distributors, their margins and their payment terms. It is also important to encourage sales staff to achieve goals.
• Advertising and advertising
For a start-up, an advertising and advertising budget goes a long way in building the brand and the credibility of the newly created company. Good publicity creates a demand for the product that satisfies the company. A strong brand name leads to customers who are willing to pay a premium for the purchase of the products. Advertising is therefore an investment in future growth.
In addition to informing the customer about the USP of the product, they associate special attributes such as reliability, prestige or good value for money, depending on their positioning. Direct selling promotions such as free models and flyers as well as Internet marketing are other options that a new company can use to push its products.
• Competition
Competitors are used to getting nasty surprises by bringing products better or cheaper than yours. Any marketing strategy should clearly identify the competitors and the threat they pose. How much market share do they have? Does she go down or she picks up? What are their measures that can undermine your market position? Comparing your business model and products with competitors is a sure way to improve your marketing strategy.
A new company's marketing strategy should be reviewed regularly every two months when new opportunities or challenges arise.
Some aspects of marketing such as advertising, public relations, promotions and the design of logos and brochures are better outsourced to professionals. Independent marketing advisors can be recruited to check the marketing strategy and detect vulnerabilities.
Final Thoughts –
While marketing is hugely important for a successful business, it can also be very expensive. In its first year, a company could spend up to half its revenue on marketing programs. After the first year, a marketing budget can reach up to 30 percent - sometimes more - of annual sales. A marketing program that gives your company the best chance is a healthy mix of different forms of marketing, such as web development, public relations, print and broadcast advertising, design and printing for all printed materials, trade fairs and other special events.
This article has been viewed 654 times.
Article comments
There are no posted comments.