What are the methods to get Customer Feedback?
Business → Marketing & Advertising
Author

Prakash Raje

Published

November 19, 2020

Word count

1,536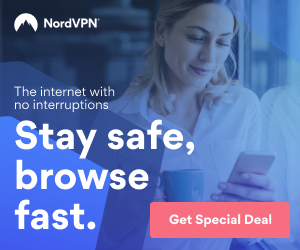 It's no secret that capturing and analyzing customer comments can be very useful to improve your product or service. However, obtaining this feedback can often be a difficult challenge for many organizations. This is because customers are motivated by their own goals and deadlines, so it is not their responsibility to give your company feedback.
Customer Comments allow them to find out what customers like about our product, what they would change or improve, and whether they are satisfied with our services. This information allows you to work on possible changes and product development.
The analysis and the data give us all sorts of information about what our customers want from our company. You could get a response directly from your customers using customer comments
It helps us understand why behind what people do. Why do people use one feature three times as often as another? Why do most of your customers hire account creation in the last step? Or what makes customers use your product less frequently?
The goal is to go beyond simple preferences and dislikes and gain an understanding of your customers and their feelings about your product. Feedback helps you assess where you can improve and where you are competing.
By using customer feedback, you allow your business to support a customer model that makes customers decision makers for the business. Feedback guides the movements your company makes as it grows and evolves. This contributes to the success of your business.
The below mentioned points are the ways through which you can generate better customer feedback –
Send a follow-up email
The most common method used to request customer return is by email. The email is sent as soon as a service has been provided or when a product has been purchased and delivered to a customer.
If you've already shopped online or stayed in a hotel, you've definitely received a request to rate your experience.
Different vendors can help companies automate this process, and many will ensure that reviews are distributed on major portals such as Facebook, Google, Trip Advisor and Yelp.
Social Channels
Probably the most popular channel to learn more about customer comments is social media. Use the most popular people to find out what people think about your business, product or service. The most common and most commonly used by most customers are the such as social media sites (Facebook, Twitter, LinkedIn), forums (Reddit, Quora).
It is important to have conversations with people who are talking about your product. This way, your customers know that you care about them and the value of their opinions.
Surveys
Collect your feedback by meeting your customers where they are: on social networks. Just post the survey link in a blog post, in Facebook status updates, such as a tweet or Instagram message - any method of sharing on a social media platform will increase the visibility of the survey and ensure that more people earned it.
However, be aware that the best thing to do in using social media is also one of their falls: reaction bias. Engaged clients who opt for the survey are most often customers who want to show you how they love you. Or show the opposite. Both ends of the spectrum distort your results.
Think about the possibility of a response bias, but use social media to post links to your surveys. You're probably going to create a great answer and the more platforms you post, the more answers you'll have. Outliers will have less impact with more responses.
Feedback Boxes
Your customers are constantly thinking about how your business could be better. Maybe some parts of your website don't quite give them what they're looking for. Or maybe they've found something that's broken.
Most of the time, they won't touch your support team. This only happens when the problem is serious. But for minor problems and problems, your client will simply give up and go slightly frustrated. Surveys can catch up if you ask a question at the right time. But I wouldn't count on that.
And when minor problems occur too often, customers start buying for a better solution. Then it's only a matter of time before they're gone forever. So how can we get customers to tell us about the little things? Use a Feedback Form.
The purpose of this form is to tell Marketing Agency in Mumbai if something isn't working quite well. It is available as soon as someone needs it, off when they don't, and sends their message to several people here. It even collects information such as the name of the account, the URL and the browser version so that we can recreate the problem and determine exactly how it can be solved.
Analyze On-site Activity
Do you know that analyzing activities on your website can provide you with complete reach and feedback? You may be wondering, "How is this possible?" And in fact, it is. Once you've collected all the data and statistics on the types of activities on your site, you'll know where your customers (and potential customers) spend the most time. And if you look at the FAQ section, you'll find out what they have the most problems with and what the phrase, output or function is most searched for.
Offer a reward in return for feedback
Typically, customers are more likely to send comments about negative experiences than to provide positive comments. You can promote the feedback of each customer by providing incentives for their contribution.
These incentives can be free shipping, discounts on future purchases, samples, or gift cards. The incentive should be useful for the customer, not an opportunity to sell against the sale. Denying the risk sounds like a bribe, if you're sure your tone emphasizes that this is a real effort to improve customer service.
Create A Group
Creating a group, forum for your customers can be a good way to get feedback. Such a platform can be a way to exchange experiences. It can also be useful for solving common problems. Most importantly, you can stay abreast of customers' expectations and know what they need. An online community can give your customers the feeling of belonging to a group of people who want to make their jobs and lives better and more productive.
Initiate SMS surveys
Not to be underestimated, SMS is one of the most powerful channels to ask customer feedback. At a time when consumers are always just a few feet away from their phones, SMS is always a great way to communicate with your customers. With open prices higher than emails, they are a strong alternative to use when only one phone number is known.
Analyze recorded sales calls
If you have an outbound sales team, it is likely that they make hundreds of calls every day. These protocols can be invaluable not only for training, but also as a feedback on your product. Although they are not (yet) customers, these leads usually give the most direct return on your product, as they have no particular interest. First impressions are long!
Even if you haven't completed the trial version of your product yet, listening to feedback from your presentation can help you overcome any obstacles that might discourage other potential customers.
Exploratory customer interviews
Does direct awareness mean positive feedback from customers? Absolutely! Reaching out to customers opens up conversations that would not otherwise occur.
Customers' qualitative stories bring color and nuance to quantitative feedback (data). These personal experiences helps Corporate Marketing Agency in Mumbai understand the feelings that underlie customer decisions and the community's response to a company's brand or decisions. When you conduct interviews with customers, you create the opportunity to challenge false assumptions that have developed over time.
Keep the following tips in mind when you sit down to talk to customers:
Keep an open dialogue - When you talk to customers, open questions are your best friend. These requests give your customers the flexibility to dig their experiences with more details. Moreover, they are less likely to be biased or ask important questions.

More and more precise - Start the conversation with broader impressions and get more details in your questions that the dialogue develops. Every feedback element they give you is an opportunity for more specific monitoring.

Practice active listening - To get ideas that can help your team, you need to be open and receptive. Keep eye contact and Follow the takeaway keys you hear from customers, always keep the headlights on them.
Bottom Line –
Customer feedback helps you understand as a startup why people do what they do. Why is one function more popular than another? Why don't your customers create accounts? Why is your product cancelled? If you adjust customer reviews of what you see in your scans, you'll get a clearer picture of what's going on. Then you know how to solve problems and pursue the best chances.
If you regularly collect feedback from your customers, you know if you're building your business in the right direction. So experiment with the above methods and find the right combination for your business.
Once you find a process to regularly collect high-quality feedback from your customers, make it a standard practice.
This article has been viewed 513 times.
Article comments
There are no posted comments.