How To Stimulate Hair Growth
Author

Mark

Published

November 14, 2020

Word count

523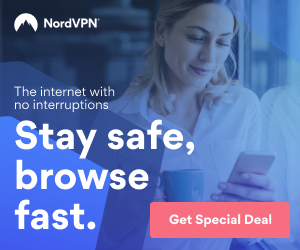 Many people lose early their hair but many from them do not know how to take care their hair properly. If you want to keep healthy hair, you have to take some time to learn some effective ways to treat your hair. In this article, I'd like to show you some effective ways to take care your hair.
• Consume vitamin B6
Vitamin B6 is an essential vitamin to keep your hair healthy. Unfortunately, many people do not consume enough vitamin B6 and vitamin B Complex. Vitamin B6 - B12 are effective to stimulate your hair growth. Another benefit that you will get by consuming vitamin B6 is easy removing dandruff from your scalp.
• Protect your hair from the natural environment
Remember to protect your hair when you go outside, especially if you go outside during cold months or under strong sun. The cold weather the same as strong sun will dry your hair quickly and that's why you should protect them by using cap or the scarf to protect your head.
In summer the sunscreen is also effective to protect your hair from drying and will help you to prevent hair from the sun.
• Don't use a dryer
To keep healthy hair, you should avoid to use dryer, especial drier with function a very hot air. Exposing your hair to the excessive heat will always damage your hair. It is better for you to use a towel to dry your hair quickly but should do it gentle because this way you can destroy many single hairs.
• Use only natural products to strengthen your hairs
Using egg and mayonnaise is one from the more effective way to stimulate hair growth. You need to mix them together before applying the mixture on your scalp. This recipe improves your hair volume so much.
How to do it? Simple put a shower cap on your head and allow the mixture to sit for about thirty minutes on the hairs. After half hour you need to wash hairs and dry it with a towel.
• Often massage your scalp
Massaging your scalp will improve blood circulation to your scalp and in every small bloodline on your head. Scalp massaging is effective to stimulate hair growth. To massage your scalp I'd like advice you to use some natural oils, such as olive oil because only natural herbal products are effective to promote hair growth.
• Use protective creams on your scalp
From time to time every woman use heat styling tools for hairs.
Heat styling tools, such as curling irons, driers and straighteners can dry and damage hair but you can use creams or serums that can protect your hair from heat. Don't forget to use creams or serums before styling your hair.
To achieve and to keep healthy hairs you should apply all the information from this article. If you improve the quality of your hair, longer time you will enjoy the full hair on your head.
The hairs make a significant difference in your appearance.
If you have a problem with fast hair loss and baldness, I think you should visit a doctor specialist and consult about hair transplantation.
This article has been viewed 1,430 times.
Rate article
This article has a 5 rating with 6 votes.
Article comments
There are no posted comments.