Top 10 Ways to Make Money with Crowd1 Business
Business → Marketing & Advertising
Author

Robert Kamau

Published

November 27, 2020

Word count

1,486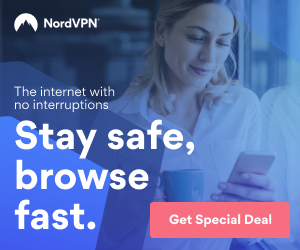 Sure, you can make money with crowd1 online business. There are many ways that you can use to build your network and making money in crowd1 home business. Making an income in crowd1 will require you to make a strong network by building strong down lines.
Build Your Network. Building your network is the surefire way of making a huge income in crowd1. You build your network by inviting other people to join your team. Crowd1 offers a very lucrative yet simple compensation plan. This guarantees anyone can, even when working half as hard, make immense wealth. The Entrepreneurship package sales bonus is simply a binary bonus that pays you every time you introduce a new member that ends up buying an education package. When you recruit a new member, you will place him or her on either right or left of your binary matrix. You need to sell at least 2 packages and place each new member on right or left of the binary to unlock your earnings. Each package bought allocates you certain amount of business points which you accumulate to earn an income. 10 business points equal to 1 euro. So if you sell 2 white packages which come with 90 business points. That totals to 180BP which is equal to 18 euro. 2 Black packages pays you 54 euro while 2 gold packages pay you a total of 144 euro and so on and on.

Sell Product for Commissions. Crowd1 is a marketing company for 3rd party digital marketing companies. Crowd1 provides its members with mobile apps from these companies to market and make sales commissions from them. When you become a member, crowd1 will give you an opportunity to market any of its 9 products currently. You will need to register for each of these digital products to get an affiliate link and be able to market it. When you market each of these products you can get commission up to 15% of the profits. Crowd1 list of marketing products currently include Lifetrnds, safer, Affilgo, Miggster, Tribute, Crowd1 magazine, Grithub, Miggster premium, Epic lotto among others to be launched soon.

Earn Residual Long Term Monthly Income. Crowd 1 also earns money directly its product sales. The company marks up all its products so that when a digital product is sold, part of that money goes back to the company to be redistributed back to the members. The monthly residual income is paid every month on the 15th and is deducted from sales volumes of the previous month. Crowd1 has paid monthly residual income since 15th of May 2020 and continues to pay. Residual income is the biggest payment that is expected to make changes in member's lives as it replaces their salaries and incomes from other businesses. Monthly residual income payouts have been increasing every month and its expected that the earnings will keep on increasing as the company products range increase and the membership keeps on growing. Residual income represents 40% of all monies earned by crowd1 from sales of mobile applications. It is expected that as new products are launched the residual income for a coordinator 1 star will be anywhere from 100 euro and above per month. This is very possible in the short term.

Claim your Crowd1 Rewards. As the first network marketing company to do this, crowd1 pays its members weekly crowd1 rewards for all members that join the company globally. This means your stake in the company increases as more and more people join crowd1 and not by your direct efforts. This is called the stream line bonus which pays you crowd1 rewards every Wednesday of each week. You have to claim these crowd1 rewards every week. The crowd1 rewards are similar to internal shares in crowd1. These crowd1 rewards are used to calculate your dividends every 3 months and are therefore very important to claim. The more crowd1 rewards you have accumulated over the months, the more residual income you are paid every quarter.

Earn Your Fear Of Loss Bonus. This bonus is meant to help you recoup your investment money which you paid to join crowd1. The fear of loss bonus tells you that if you are able to introduce 4 people to join you in crowd1 in the first 2 weeks, you will make euro 125. If you introduce 4 people with a black package, you will earn 375 euro. If you introduce 4 members with a gold package, you will make 1,005 euro in 2 weeks. If you introduce 4 people who join with a titanium package, then you will get to keep 3,150 euro. This bonus is time limited for the first 14 days only. If the 14 days elapse before you qualify, then the bonus is time barred and you continue with your business. Missing to hit the fear of loss bonus does not affect your crowd1 business whatsoever.

Rank up the Network Levels. If you want to make the serious money in crowd1, you need to build your network day and night and rank up. Crowd 1 has 7 main levels each with 3 stars levels. These are team leader, coordinator, manager, director, president, senior president and ambassador. So in total, there are 21 steps to rank up the leadership levels. When crowd 1 earns money from sale of digital apps, this money is distributed equally among the 21 leadership levels. This means that the people in each of the 21 leadership levels get to share the money equally. It follow then team leader lever which is the first will have many people sharing the same cake as ambassadors, that shows that the piece of cake each member gets at that level will be small as compared to the fewer directors or presidents cake. This is the reason that you should strive to build your network fast, earn points and use those points to rank up very fast towards manager level. You will start making very good money when you reach the manager level.

Build Leaders in your Network. One of the best ways to ensure you grow and earn good money in crowd1 is to ensure other people below you are making money. The only way you can do that is to help them to create their own networks and start earning. You need to show them the business and ensure they duplicate on how to empower others below them .It is when everyone wins when you yourself will win. The best way I have found to do this is the help each and every member below you to meet their fear of loss bonus as fast as possible. This way they will have money in their accounts and see the business is viable. This also motivates them to keep building and supporting those below them to make money.

Advertise your Business. The most effective way to earn in crowd1 and grow fast is to ensure you have fresh prospects daily. This means that you need to advertise your business so that you get to meet new people to present the business daily. There are many free and paid ways to advertise your business both online and off-line. For example you can use Facebook network marketing groups to advertise your business and get prospects. Another way is to use paid Facebook adverts, these work very well in contacting people from anywhere in the world. I have used these adverts on Facebook to create teams in 8 countries in less than 1 month. Another way to advertise your business is to post adverts on Google ads. These are expensive but they bring you a lot of traffic and conversions. You can also use fliers and pamphlets and ad-posts on advertising boards in supermarkets and other places.

Organise one on one business presentations. One-on-one business presentations are easy to plan and you can call someone today and meet them tomorrow for a business meeting. If you make it a habit of meeting at least 2 people daily to explain your business, you will start to grow your business. Doing one-on-one meetings will keep you productive throughout the week. They also convert better since you will give the client all your attention and they are able to ask their questions and get answers there and then. Make a habit to do as many as 4 or 5 one-on-one presentations daily and your business will take off vertically.

Arrange for seminars. Seminars can be small numbers or large hall type of seminars. They require more time to plan and can be costly to hire the hall, equipment and possibly drink. Seminars can be arranged for as few as 10 people all the way to hundreds of people. Seminars are the best and most effective method to present the business and recruit en masse. You and your small team may decide to start small by inviting 10 people and do the business presentation and then grow out from there. Make sure to prepare banners and registration forms where participants can fill in their names and contacts. These will be very important in follow ups to increase signup rates.
Or send me a whatsapp message here +254722661827
This article has been viewed 1,570 times.
Rate article
This article has a 4 rating with 1 vote.
Article comments
There are no posted comments.