Climate change, what we can do to reduce effects of global warming
Author

Mark

Published

November 26, 2020

Word count

510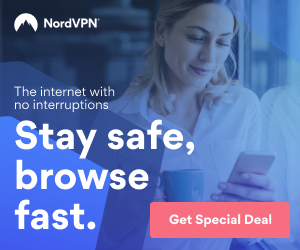 Climate change and global warming are huge and fast changing environmental issues that humanity is facing today.
Climate is changing and has a lot of effects which impact people around the world in different ways. It affects the poor much more than rich.
The level of impact on the climate depends on the area, and the wealth of the country. Climate change effects very often add even more to already existing problems.
In 2007 report published by Intergovernmental Panel on Climate Change confirmed that climate change due to human activities is happening with serious consequences.
In coming decades we will witness changes such as:
• fast disappearance of ice sheets and melting of glaciers as a result of global warming.
• increased need for natural resources due to rapid urbanization, economic and industrial
development
• loss of biodiversity in ecologically rich regions,
• different wind patterns affecting storm tracks and temperature patterns,
• increased level of saline in fresh water
• increased amount of hot days and reduced of cold days may cause insect outbreaks,
• around 30% of species are at the risk of extinction,
• changes in vegetation such as reduced fertility in soil,
• changes in ocean circulation patterns, and atmosphere,
• changes in frequency, and intensity of extreme weather events like droughts, floods, tropical
cyclones, and hurricanes,
• lots of people will be exposed to increased stress due to water levels.
These are just a couple of examples of what is already happening, and will continue to happen in the future due to ongoing and increasing rate of emission of greenhouse gasses into the atmosphere.
We can't stop these things from happening completely, but we can all try to do our bit to help the planet by trying to control the emission of greenhouse gasses.
Start with simple things like to reduce your waste, reuse, and recycle. These are effective ways to decrease the production of greenhouse gasses such as carbon dioxide and methane.
Save energy needed for producing and processing of materials for consumer and industrial use.
For example production of recycled paper need 65% less energy than the production of fresh paper from new materials.
Recycling is a very effective weapon against climate change. It is easy and requires minimal effort and time but has huge impact.
25% of global greenhouse gas emission annually is due to deforestation and landfills.
For example, if you are owner of medium to small business and need to clear the office make sure you do it properly.
Instead of trying to get rid of the big amount of rubbish yourself often in incorrect way by dumping them on the landfill, get help. The easiest thing is to call rubbish clearance company in your local area. They will deal with all aspects of office clearance or house clearance for you, and they will prioritize reusing of old furniture and appliances, and recycling of what's not usable.
Professional house clearance companies promote recycling and reusing as it is one of the most important weapons against global warming and climate change.
Let's care about climate change and the environment by making smart choices.
This article has been viewed 1,693 times.
Rate article
This article has a 4 rating with 7 votes.
Article comments
There are no posted comments.