Seirus Innovation HeatTouch Rechargeable Heated Gloves
Author

Moises Parada

Published

December 13, 2020

Word count

377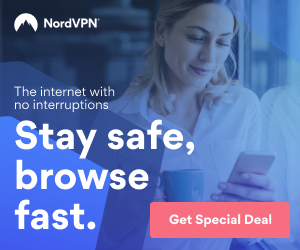 Push a button, and you're warm: as simple as that. We've designed our signature line of HeatTouch gloves around the idea that warmth on the mountain should be just as simple. Three heat settings are controlled through a single button, with multicolored indicators, on the back of the glove. Putting you in control of your heat.
The heat source is a Flexible Fusion™ heat panel, which allows the glove to deliver warmth across the entire back of your hand, even wrapping around your fingertips. All without wires.
Powered by thin, rechargeable, inside-cuff batteries, you can enjoy hours of heat without the bulk. Each battery is made of two independent cells, allowing the glove to contour to your wrist, providing unprecedented comfort in a heated glove.
Extra Education…
like any technology, there are methods and practices that will help make the most of the features available. don't worry, it is not as complicated as up down up down left right left right select select select or anything, but here are a few tips to make sure you are getting the most out of the battery and features of the glove.
Then, for best performance, drain the batteries completely before your next full charge.
If possible, charge the batteries to full every time you use them, however the first 2 charges are the most important.
General Glove Education…
Gloves are insulators. They keep hot things hot and cold things cold. The heating element acts as a booster to this heat insulation, but if you start with the insulator cold, then the heating element is mostly wasted just getting the glove to room temperature. The best way to combat this is to turn the gloves on for about a minute while the glove is still at room temperature (indoors) so you are starting warm. Do not let your hands or the gloves get cold. You are better off keeping the glove on low if it is very cold out and bumping up to higher levels when needed. If you wait until the gloves or your hands are already cold, the heating element will be drained faster just attempting to get the gloves out of cold before it even has a chance to get you to the needed warmth
We're a family business. So we take care of our employees, our partners, our suppliers, and of course our customers. We believe in comfort. We use the latest fabrics, the most advanced technologies, and a remarkably unique R&D process focused on innovation. Our skills at innovating comfort started back in the late 1970s. Co-founders Mike Carey and Joe Edwards, both avid skiers, each introduced a product that made skiing better.
https://articlebiz.com
This article has been viewed 1,386 times.
Article comments
There are no posted comments.