Why celebrate Christmas in Armenia
Travel & Leisure → Vacation Plans
Author

Wolfgang Strasser

Published

December 18, 2020

Word count

642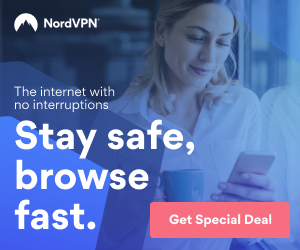 Armenia is the first Christian country in the world adopted Christianity as a state religion in 301. But how did it happen?
In the first century, two of Christ's twelve apostles, Thaddeus and Bartholomew, came and spread Christianity in Armenia and that is why the Armenian Church is not a Catholic but Apostolic. Hence, Christmas in Armenia is celebrated not at the end of December, but on January 5-6.
Let's imagine how special and original it will be to celebrate Christmas in a country where people are in a mood you were a week ago, when you were hurrying in a Christmas shopping or somewhere else to get ready for the most beloved holidays, meanwhile you are celebrating the Christmas in one of the best pubs or restaurants of Yerevan.
But besides mood and abstract things I want to represent you the highlights of the advantages that is why it is worth to celebrate your Christmas in Armenia.
The museums are open during Christmas
I think museums are one of the most important touristic objects.Where else can one easily get acquainted with the culture and history of a country if not in museums? And during Christmas Holidays, the chance that museums in EU countries will be closed is very high. This is one of the reasons why you should visit Armenia. Besides, that is true not only about museums but also about other touristic attractions.
Low Prices of Hotels during the Christmas period
It is not a secret that the prices of hotels rise during the high season and decrease during low season. And what days are considered as a high season I think is not a secret. In Europe, these are the warm summer and spring months, and the days of Christmas and New Year period, the winter period in the Arabian warm countries when people are running from cold countries to find the sea and the sun.
But everything is different in Yerevan and Armenia during Christmas days. Last days of December are considered the low season, and the prices are cheaper in those days here, and the reason you already know. In Armenia, the holidays begin in 1st of January and last until January 6, before the Armenian Christmas. So we recommend you to visit Armenia during the Christmas holidays and save your money.
The tours are cheap as well
The same logic in this case. Low season and affordable prices. But why did we mention tours in Armenia as a separate sub-paragraph?
The point is that Armenia has more than 2,000 years of history and the most interesting places dedicated to history and culture are mostly out of Yerevan. In order to reach sightseeings of Armenia, you need to take tours or take a taxi.
For example, there is a pre-Christian pagan temple of Garni. Can you imagine a building that has more than 2000 years of history? And at the same time was one of the most beautiful buildings of that time.
These points can still be continued to mention the reasons why it is worth to celebrate Christmas holidays in Armenia. The Armenian people have always been famous for their warmness and hospitality, there are so many legends about this. Here is a suggestion: If you want to fill your holy days with love and warmness then visit Armenia. Besides, you will find a very original country for you. The culture and architecture of this country are not like to the European nor Asian but is unique and looks like only Armenian.
Decreasing graphic of coronovirus.
The last strong outbreak in Armenia was in October, after which the situation was stabilized by Armenian specialists; now the numbers are decreasing day by day, 300 cases a day.
And if we take into account that the population of Armenia is only 3 million, the rate of the virus is unlikely to rise again.
I am Wolfgang Strasser. I was born in Vienna and graduated from the Vienna State Medical University. I am currently living in Las Vegas and mainly writing about my professional medical topics, home improvement, DIY as well as about my favorite hobby - traveling.
https://articlebiz.com
This article has been viewed 1,857 times.
Rate article
This article has a 5 rating with 1 vote.
Article comments
There are no posted comments.