Things to Make Elegant Bath Bomb Boxes
Author

Craig Martin

Published

December 21, 2020

Word count

823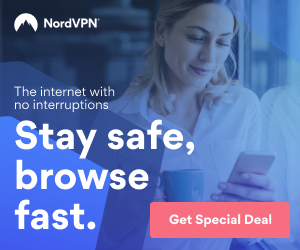 Bath bombs are one of those products that are sold solely on the base of elegance and beauty. It isn't among daily use that you can introduce with perks like low price and affordability. To compete with a market that only focuses on targeting the luxury class, you need exceptional design and packaging boxes. 
Keep reading, and we will elaborate on how you use several packaging techniques to make custom bath bomb boxes more engaging. 
Focus on Material 
The first thing that a consumer perceives about any retail product is the material, show no leniency to provide the best material in the market. So, what is the appropriate material for bath bomb packaging? Well, a lot actually. Packaging manufacturers offer several different types of materials for creating elegant packaging. Here are some of the options for you:
Kraft Paper
Due to its strength, Kraft Paper is used for several industrial and commercial purposes. The material is used in packaging processes for packing, wrapping different items, bundling and also void fill. Also, Kraft paper can be used as load binders between layers of palatalisation. 
Being all sturdy, kraft paper is also too light in weight. For that and other multiple reasons, it could be your best choice to pack bath bombs. Moreover, the best thing that most companies like about kraft paper is that it prepared with 100% natural substance. 
Cardboard 
Cardbaord is just the answers to all of your packaging needs. It is the sturdiest available, even more than the kraft. However, it has slightly more weight than the kraft paper. But a lot less as compared to other premium material like wood and metal packagings. 
So, if you want to ship your bath bombs to other parts of the world, without worrying about the safekeeping, cardboard is the material you wish to use. 
Like kraft, cardboard also falls under the umbrella of eco-friendly bath bomb packaging. 
Fine Printing Can Elevate Your Bath Bombs 
The second step to creating an actual packaging for your bath bomb, you need to have a fine printing. Well, you don't have to be a packaging geek to select printing methods. There is an only hand full of printing techniques that you need to know about. 
CMYK
CMYK goes for Cyan, Magenta, Yellow and Black. These are the primary colours for printing. We all grew up knowing blue and Yellow make green and red, and yellow makes orange. The same way the printing enterprise grew up knowing that varying the amounts of cyan, magenta, yellow and black creates an endless array of colours to print.
PMS
PMS stands for Pantone Matching System colours. There can be so much contrast in colour using CMYK that PMS set out to create a system that allowed for uniform colour. This way, a designer can create a logo for your bath bomb packaging that will print consistently from job to job a printer to printer.
Take Account of the Design 
The design of your bath bomb box also holds a significant place. To stand out, you can use different shapes and types of packages. Packaging companies offer the following forms to pack bath bombs. 
Tuck End Boxes.

Front Tuck End

Reverse Tuck End

Auto-Lock Tuck End

Sealed Tuck End

Two-Piece Box 

Gable Box

Subscription Box

Sleeve

Sleeve Covers

Core Sleeve Covers
However, you don't need to stick to only a single type of box. It would be a wise idea to use multiple designs as only a particular type of package will only attract a limited audience. 
Moreover, you can also diversify your price range by offering economical bath bombs with simple tuck end boxes and launch premium bath bombs with sleeve boxes.
The Story Doesn't End Here.
The journey to create an elegant bath bomb packaging design takes a lot more than selecting a delicate material and printing methods. Packaging companies offer ample amount of customisation techniques that you can use to increase the overall appeal of your bath bomb packaging boxes. 
So, here some of the most premium customisation techniques:
Die-cutting
Die-cutting is a process that the packaging industry use to custom cut any design a client requires. If you have some irregular packaging shape in mind, your dreams can be fulfilled with the help of die-cutting.
Spot UV
Want to make your brand name or logo prominent? Use spot UV to make it all glossy and shimmer. 
Lamination
Lamination helps your print to last long. However, there are mainly two types of lamination. The one goes by the name gloss, which, of course, makes your packaging look glossy. While on the other hand, matte lamination, can give it a frosty and rugged feel. 
Depending on your choice, you can use lamination to increase the appeal of bath bomb packaging boxes. 
Apart from all these mainstream add on, you can use foiling, embossing, and debossing to elevate your primary print on the box.
I am Craig Martin, a packaging designer by profession. Sometimes I used to write content & this time I wrote about customised packaging in the UK. You can find bath bomb boxes in your suggested design, quantity, shape, size, colour, printing. You can find more details here about bath bomb boxes UK.
Article source:
https://articlebiz.com
This article has been viewed 1,266 times.
Article comments
There are no posted comments.