Denzel Washington's Top 10 movie roles of All Time
Arts & Entertainment → Television / Movies
Author

Thomas J. Brown

Published

February 21, 2021

Word count

1,136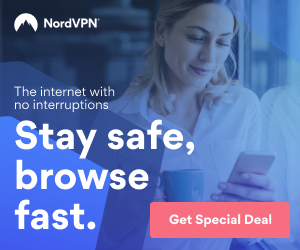 I've told several of my friends that under no circumstances are they to discuss the movie The Little Things with me. That's because I'm a huge Denzel Washington fan and I am yet to view the film. Last weekend, my nephew received his EMT license and my cousin passed the bar exam. Needless to say, celebrating their achievements took priority over the film's release. This past weekend there was the Super Bowl; making viewing plans and then actually watching the game was the dominant theme the entire weekend. Next weekend I will see the film. That is a guarantee.
However, the release of yet another film featuring the iconic Denzel Washington got me to thinking "What are his top ten roles and in what order would I rank them?" Without further ado, this is my list of the top ten roles of Denzel Washington's career. I've provided my favorite aspects of the roles I feel best define his career thus far.
10- Glory (1989)
In this film Denzel Washington plays Private Trip, a runaway slave who's joined the Union Army during the Civil War. With his quick wit he's able to win over the other troops but the commanding officers don't find him nearly as charming. One of the most memorable moments in the film comes when Trip is being disciplined by being whipped in front of the other troops. A single defiant tear rolls down his face. This was a stirring performance in which Washington steals the show as the most memorable member of the supporting cast.
9- The Book of Eli (2010)
Set in a post-apocalyptic world in which humanity is trying to reestablish civilization, Washington plays an unlikely hero. There are several plot twists that keeps the audience on his toes and Washington delivers several captivating monologues during the film. Playing a wanderer named Eli, his character finds himself in the middle of more than one compelling fight with men whose intentions for the world are complicated at best. This film is worth seeing for the genius of the script, the exciting action scenes, and most importantly for Washington's performance.
8- Flight (2012)
Captain Whip Whitaker is no stranger to cocaine and very well acquainted with alcohol. After performing a miracle landing to save a plan which was in imminent danger, Whitaker is hailed as a hero. However, that status is in serious jeopardy once it is discovered that Whitaker may have been intoxicated during the flight. This movie is a tale of a man wrestling with and coming to terms with his demons. There are several lessons about honesty and self-discovery to be taken away from this film. Once again, Washington delivers a breath-taking performance that audiences won't soon forget.
7- Devil in a Blue Dress (1995)
Washington's character, Easy, and Don Cheadle's character, Mouse, have some of the best on scene chemistry in film history. These two play long-time friends who find themselves caught up in a web of lies that they must figure out in order to stay alive. The movie is set in the city of Los Angeles in the late 1940's. Denzel again shows off his versatility as his character is witty and capable of a good action scene. Washington's charisma and manner throughout the film make the viewer feel like they're looking into the past. This film is a must see for all Denzel fans.
6- Mo' Better Blues (1990)
Trumpet player Bleek Gilliam is one of the most popular jazz musicians in all of New York City. He's also one of the city's most eligible bachelors. Following Washington's character in his roles as a musician and as a lady's man is entertaining. However, it's his inner circle that winds up getting him into trouble. Washington again delivers a charismatic performance carrying the film with his unique style of cool. Even amid a star-studded cast, Denzel's performance shines the brightest of all.
5- Antwone Fisher (2002)
Washington plays Military Dr. Jerome Davenport, who's assigned to counsel a young soldier by the name of Antwone Fisher. While Derek Luke's portrayal of Fisher is stirring, Washington's character is also compelling. Dr. Davenport becomes a fatherly figure to the young soldier while helping him deal with his complicated past. Denzel exudes strength, discipline and compassion in this film. His performance is as masterful as the script itself.
4- Philadelphia (1993)
Denzel Washington and Tom Hanks are two of the greatest actors of all time. In this film they remind us as to why. Washington's character, Joe Miller, is a lawyer defending a lawyer who was wrongfully fired from his firm. The film addresses issues about stigmas and fears that exists in society. Denzel's performance is riveting; he delivers one of the best courtroom speeches in the history of film.
3- Malcolm X (1992)
From the speech pattern, to the style of dress, the mannerisms and even the walk, Denzel absolutely nails his portrayal of legendary humanitarian, Malcolm X. One of the most important films about the African American struggle for equality, Washington's performance is laced with several unforgettable moments. Denzel gives several stirring monologues and his indelible presence is leaves a lasting impression on the audience.
2- John Q. (2002)
If ever the term "tearjerker" was fitting it would be for Denzel Washington's portrayal of a man who will do absolutely anything to save his son from dying. When John Archibald finds out the hospital is going to release his young son without performing a much-needed heart surgery, he takes matters into his own hands. This film transitions from drama to action flick with ease. Washington moves seamlessly throughout, hitting the mark in every scene.
1- Training Day (2001)
Denzel's portrayal of Detective Alonzo Harris is gripping from start to finish. Harris is a rogue cop who's involved in gang activity and crime in the streets of Los Angeles. Washington nails the action scenes; he's humorous at times in addition to being dramatic. This movie is not just a must-see for Denzel fans; anyone who loves crime dramas is doing themselves a disservice if they haven't seen this film. Of all the classic performances Washington has given fans over the years, this one is the most complex and the most compelling. Truly a masterpiece by an acting aficionado.
That concludes my list of Denzel Washington's greatest roles. Although there have been many great actors and actresses in the history of cinema, Denzel's versatility and consistency make him my favorite. Like all great actors he's given us performances we will never forget. His films have been both thought provoking and entertaining and we should be thankful he's shared his gift with us over the years.
Thomas J. Brown is a member of the National Sports Media Association and a regular contributor to several websites dedicated to sports. In addition to being a sports aficionado, he's also a movie buff and a fitness enthusiast. His work is often humorous and insightful, and always original. To view more of his articles visit https://writeaboutsports.tumblr.com/
Article source:
https://articlebiz.com
This article has been viewed 1,294 times.
Rate article
This article has a 5 rating with 1 vote.
Article comments
There are no posted comments.