Tips on Running Your Own E-commerce Website
Author

Andrew Lang

Published

March 1, 2021

Word count

591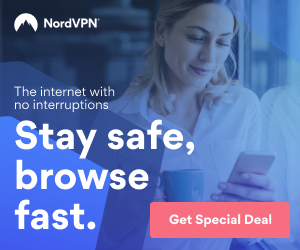 Many online sellers are starting to realise that the major selling platforms are giving them diminishing returns over the years. You have not only the fees to pay, but so many other businesses competing in your space on the very same platform. Quite often that can mean a "race to the bottom" in terms of pricing...which does the vendor no good at all in the long run.
It's funny how things come full circle after a while, and it seems to be the case with small businesses now preferring to run their own e-commerce websites rather than relying on the big platforms.
So what are the advantages of opening up your own website to sell items on?
You have no immediate competition. Yes, shoppers can see your competition when they search in Google, BUT once they're on your site, and if they're investing enough time to browse your products, that's capturing an individual's attention MUCH more than your items merely being in a list of hundreds of items sold by hundreds of vendors.

Much lower fees. Your running costs will be hosting fees which shouldn't be more than $100 a year or so, and payment gateway fees which are typically 1% to 2%.

You set your own rules! Most major platforms don't allow you to promote your products in a certain way...well, you can with your own website.

Repeat business. You can build up your own loyal customer base with your own site via a mailing list. You truly "capture" a target market in that sense.
What if it's your first time selling online? Well, the first thing you should do is identify what type of business you have and which products or services you wish to sell on your e-commerce website. You will want to design a site that will be enticing for people to visit. Most businesses are built around two types of customers; those who need something immediately and those who want to purchase later.
Once you have decided which products or services you have, you should list out how many you have of each item (stock control). Start with a wider range of products first. Why? Because you often don't know what's going to sell until you actually go live with your site. You will find out what people are actually looking for by looking at your website metrics like page views and sales. That way you can refine your product range down to best selling items.
Next, make sure that your site has some special deals or offers listed for customers to take advantage of. Many customers will visit your site once to purchase something and then will return again in order to find additional deals. You should do whatever you can to encourage them to come back. Remember, you set your own rules on your own website! You're open to offer enticing deals like "buy one, get one free", "free shipping over $100", upselling items as a bundle, coupon vouchers, those kinds of things.
The most important thing that you should do when building your own website is to get started! It's never been cheaper to get an e-commerce site up and running thanks to a lot of established website templates out there.
Lastly, maybe you're thinking "hey, I making a good living on eBay and Amazon...why should I get my own site?". My response to that would be: why not have one anyway? You can create a whole new sales channel by having your own e-commerce website run in tandem with your other sales channels.
I've been developing websites for a quarter of a century, and I still strangely have a strong passion for HTML, CSS, and all the other stuff I wrestle with everyday when making websites. Regarding website design, I run a couple of sites where people can share ideas: Designer Listings and Designer Views
Article source:
https://articlebiz.com
This article has been viewed 1,371 times.
Article comments
There are no posted comments.