Pearls—The Skin Brightening Ingredient From The Sea
Author

Naera Pr

Published

March 15, 2021

Word count

528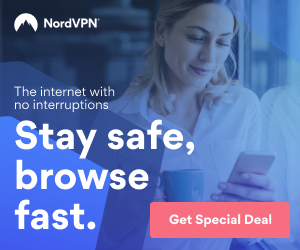 Often thought of as a classic gemstone that adorns the body, most people overlook the powerful properties and skincare benefits of pearls.
When used in skincare applications, pearls are milled into a fine powder and added to luxury skincare products. A staple in ancient bathing rituals and regenerative skin care, pearl powder has been a part of Asian, European, Egyptian and Latin American cultures for millenia. Today, this luxurious ingredient from the sea is growing globally in popularity.
What's in pearls?
Recent studies have shown that pearl is a biomineral adaptogen that is rich in calcium, magnesium, zinc, iron, strontium, copper, selenium, silicon and titanium (1). In addition to its high calcium content, pearls are also abundant in amino acids, trace minerals, proteins and antioxidants (1, 4).
What is Mother of Pearl?
Nacre, nacar, or mother of pearl is the strong, iridescent inner shell layer that creates the pearl and gives it its beautiful glow and color. Mother of pearl is essentially made up of the same materials and minerals as pearl.
What are the skincare benefits of pearl powder?
•The amino acids found in pearls help stimulate skin cells to increase the production of collagen and accelerate new skin cell growth (2).
•With 30+ trace minerals, pearl powder helps maintain healthy skin, skin cell turnover, regulates sebum and promotes moisture (3, 4).
•When used externally, the fine texture of pearl powder gently exfoliates skin, fades blemishes and brightens skin.
•Pearl protein operates similarly to keratin, increasing cell hydration, cell metabolism and circulation.
What's the easiest way to add pearls to my skincare routine?
The best way to reap the benefits of pearls is to add pearl powder to your daily use skincare products or purchasing products formulated with high quality pearl powders.
Where can I buy pearl soap?
The luxury skincare brand Naera, based out of La Jolla, California, sources only the most premium ingredients. Naera's pearl soap is made from sustainable freshwater pearls and virgin fruit oils, resulting in an exceptionally luxurious soap. Naera Pearl Bar soap can be used from head to toe to cleanse, brighten and exfoliate your skin.
Naera Pearl Bar soap is available for purchase at www.naerasoap.com.
Sources:
Department of Chinese Medicine, Taichung Hospital Ministry of Health and Well-being, Taichung, Taiwan, ROC, School of Nutrition, Chung Shan Medical University, 110, Sec. 1, Jianguo North Road, Taichung City, Taiwan, ROC, Department of Neurology, Chung Shan Medical University, 110, Sec. 1, Jianguo North Road, Taichung City, Taiwan, ROC, School of Health Diet and Industry Management, Chung Shan Medical University, 110, Sec. 1, Jianguo North Road, Taichung City, Taiwan, ROC, Hui-Fang Chiua, Su-Chun Hsiao, Yan-Ying Lu, Yi-Chun Han, You-Cheng Shen, Kamesh Venkatakrishnan, & Chin-Kun Wang. (2018, January 1). Efficacy of protein rich pearl powder on antioxidant status in a randomized placebo-controlled trial. ScienceDirect. https://www.sciencedirect.com/science/article/pii/S1021949817301011
Healthline. (n.d.). Top 6 Benefits of Taking Collagen Supplements. Retrieved 2021, from https://www.healthline.com/nutrition/collagen-benefits
Park, K. & Department of Dermatology, Northern California Institute for Research and Education (NCIRE)-VA Medical Center, University of California, San Francisco. (2015, May 1). Role of Micronutrients in Skin Health and Function. US National Library of Medicine National Institutes of Health. https://www.ncbi.nlm.nih.gov/pmc/articles/PMC4428712/
Based out of La Jolla, California, Naera is a luxury skincare line that produces virgin fruit oil soap made with only the most premium ingredients. Naera's Pearl Bar soap is made without coloring agents, smoothing agents, synthetic preservatives and focuses on using only a limited number of the highest quality ingredients to indulge in the benefits of pearl powder. Naera Pearl Bar soap is available exclusively at https://naerasoap.com/collections/shop-naera-soap/products/pearl-bar-soap
Article source:
https://articlebiz.com
This article has been viewed 915 times.
Article comments
There are no posted comments.