Top 3 ways to improve virtual business meeting during covid-19
Author

Robert George

Published

March 16, 2021

Word count

635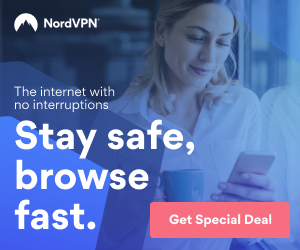 Nowadays, the terrible pandemic situation has to lead face-to-face meetings into virtual business meetings. The coronavirus has brought virtual meetings as necessary equipment, so the business will be alive and make decisions with teams, suppliers, or clients is possible. Indeed, maintaining a virtual meeting is not easy. The truth is that, due to coronavirus, we have faced many challenges, and among them is creating new work cultures.
Virtual or face-to-face meetings?
There is nothing to argue about: face-to-face meetings are much more effective, and 68% of those surveyed say they prefer a face-to-face meeting to a virtual one. But you need to understand when it is wiser to hold a virtual meeting and meet in person.
In face-to-face communication, all of the interlocutor's attention is riveted on you, and you can see his body language. Face-to-face meetings are best for communicating with potential or existing clients and for conducting interviews. A few good form rules of virtual business meeting:
· Dress appropriately
· Be prepared to start on time or a little earlier
· Close all extraneous tabs and browsers
· Don't check your email or look at your phone
· Mute your mic while others are speaking
· Never talk during someone else's speech
· Only ask questions at the end of the presentation
· Thank everyone for your time
However, suppose team members work in different cities and can only communicate online. In that case, a virtual business meeting is the only opportunity to make crucial decisions and help develop the company.
Top 3 ways to improve virtual business meeting during covid-19
Nowadays, everyone is too busy, and due to colossal globalization, they are busy in different places worldwide! But meeting your clients, establishing close relationships, and effective communication are the only conditions for a successful partnership.
With the advancement of technology and the development of powerful tools such as video, calling makes virtual meetings accessible that allow conferences with regular attendees worldwide without requiring you to leave the office or sometimes even from home. This is the perfect solution.
Below are the three most straightforward ways to ensure that your video calls and virtual meetings run smoothly during covid-19:
Choose a suitable platform
For virtual meetings, Zoom, Hangouts from Google or Skype have a lot of stability, flexibility, are easy to use and have several interesting features. There are paid options that expand these options as well. It is important to make sure that everyone has an internet signal and that they download the appropriate programs to their devices.
Be ready on time:
The more you learn about each topic on the schedule, the more confident you will be. You will become more confident if you have complete knowledge about the meeting, helping you and saving everyone's precious time. When you prepare yourself earlier, it will allow you to find answers to all questions quickly and look at problems and solutions before the client notices them, eliminating embarrassment and establishing a good reputation.
Accept the meeting schedule:
Evaluating the plan will show that you are super organized, and it will also help make sure that you are not leaving anything behind throughout the meeting. Be sure to provide a clear plan for your client before the meeting, which will give them enough time to review and make changes before calling.
This easy-to-understand list of minimalist and beneficial steps to improve the quality of virtual meetings will become your hacker. It will surely help you outperform all digital meetings.
Final word
The virtual business meeting model assumes personal interaction with the mediator between the parties. The only difference is that stakeholders and the mediator will use video conference rather than a face-to-face meeting to resolve commercial claims. Moreover, video conferencing appears to be a more attractive alternative due to the increased capabilities of asynchronous communication and the convenience and cost-effectiveness of virtual meetings.
This article has been viewed 682 times.
Rate article
This article has a 5 rating with 1 vote.
Article comments
There are no posted comments.