Using Sales Analytics To Boost Your Performance
Author

Brittany Beadle

Published

March 23, 2021

Word count

481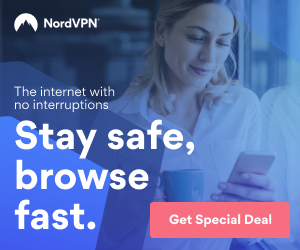 Using sales analytics is an exceptionally effective tool that can boost any company or organization's performance. Simply observing a positive bottom line may be a good thing at the moment; however, if you are concerned about growth and trends, sales analytics can provide effective insight into your progress.
Sales analytics can help a marketing research team identify various trends such as fluctuating inventory levels due to demand, new markets to enter, new audiences to target, and areas for improvement.
Here are some factors to consider when learning about how sales analytics can boost your business performance. These are common elements of any sales analytics model that can provide deeper insight into your business's performance.
Trends
Both long-term and short-term trends can provide substantial insight into the health of your business. Trends can be drawn from a variety of data that is relevant to your operation. For example, if you analyze trends regarding the inventory of a certain item that has increased demand toward the holidays and then reduced demand after the holidays, you can use that data to manage your inventory levels. With easily understandable trends, you can avoid accidentally overstocking an item that will have reduced demand in the future. This is useful because while you may see a positive bottom line, you may see a loss for that particular item in the future if the trends are not noticed.
Additionally, trends can also provide insight into other categories like employee performance, delivery route optimization, return/error rates, and more.
If you have long-term prospects for growth in your business, paying close attention to trends is vital for growth, maintaining profitability, and avoiding pitfalls.
Marketing
Almost every business knows that marketing is essential to acquiring and retaining new clients or customers. However, there is much more depth to marketing than simply putting out a few advertisements and hoping for the best.
Comprehensive sales analytics can provide insights into which forms of a marketing boost the sales of certain products. It can also provide insight into the demographic details of potential clients. Acquiring this information can allow you to reevaluate marketing campaigns and tailor them to the demographics you want to appeal to.
Scaling
As a business grows, they will receive increased demand on their supply chain and the data they have to manage. Running a small business can be easier when it comes to managing data; however, with increased processes after years of growth, sales analytics can ease the transition into an expanded business model.
Sales analytics can show businesses where they need to incorporate new systems to accommodate growth. For example, if you have limited supply but continuously increasing demand for a product or service, sales analytics can provide new insight into how you can meet those goals. As you scale your systems to meet those demands, you will see an improved bottom line and higher profitability.
This article has been viewed 574 times.
Article comments
There are no posted comments.