Manchester United Is LOVE
Author

Ronoroa Zoro

Published

March 28, 2021

Word count

491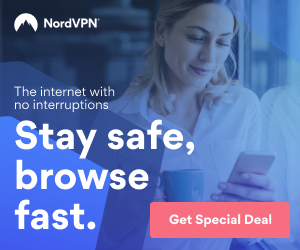 Manchester United is life, the rest is mere details. It's great to be a part of the biggest fan club in the world, 659 million and counting. No one would deny the fact that Manchester United is the biggest football club in the world.
Every supporter has his or her own reasons for supporting the famous club from Manchester. Some support them for their rich history, some for their charismatic image, some for their colour and some for their star players. But I got my own reasons to love Manchester United.
I am like the million others who can stay up for hours in the night to watch them play. We shout like nomads, irrespective of our surroundings, whenever they score a late winner. Their result at the weekend defines the mood of our week ahead. Their actions on the field define our actions in our own lives. We relate everything that happens to us with Manchester United.
Never give up attitude
One who never gives up is a winner. There are a number of times where they have snatched a victory from the jaws of defeat. They prove our beliefs true that no matter how little time is left in the game, Manchester United will score. Manchester United never lose- they just learn, until they win.
Rising from the ashes
A true character of a team is determined when the entire world has written them off. Manchester United have proved this time and again throughout their history. From winning the league a few years after they almost went bankrupt in 1902, to winning the European Cup a few years after their entire team was killed in a tragic air crash, to becoming the most successful club in England by overhauling the achievements of Liverpool – there are many examples when Manchester United have proved their undying status.
Emphasis on youth
In the 1950′s, Manchester United started a trend that was totally unheard of at that time, and one that formed the basis of all future Manchester United teams. Sir Matt Busby could see that youth was an undervalued asset in football which could give him the oomph. Therefore, he formed his team around young, vibrant, energetic and talented young players which proved to be a revolution. Busby's babes became players who broke the mould and played with class and panache.
The legacy of Busby Babes still remains the pride of everything that Manchester United stands for and strives to attain. There are teams who buy stars; Manchester United make them!
Its the colour red that has hooked us all together in this strong community, merely a religion for us.
We got all the Manchester United fans covered for jerseys, merch, even signed memorabilia from Busby Babes and Sir Ferguson, mugs, glasses, scarves and hats and many more.
I would like to end with this:
admiRED by peers, adoRED by fans and feaRED by opponents – Manchester United is life!
MUFC – The Religion.
Believe!
I am a football fan and I like writing about them. I also have an eCommerce website. Footballilse Visit for football gifts and souvenirs. Accessories.
Article source:
https://articlebiz.com
This article has been viewed 1,431 times.
Rate article
This article has a 5 rating with 1 vote.
Article comments
There are no posted comments.