Top Central Air Conditioner Comparison for 2021 Summer — Trane vs Daikin vs Mitsubishi vs Carrier
Author

Jane Yu

Published

April 26, 2021

Word count

1,396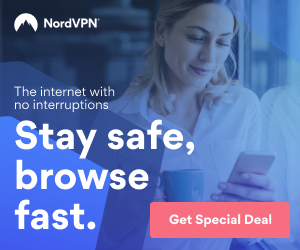 Compared with traditional split air conditioners, whether central air conditioners are good or not for home use is an ongoing hot topic online. Either on major search engines Google or Bing or on home appliances forums, people are always tireless in the pursuit of the answer.
It is an indisputable fact that air conditioning has been changing from traditional split type, cabinet type and wall-mounted type to the family central air conditioner. It is not so much a family change in the history of air conditioning as a transformation of the times.
As the summer of 2021 is approaching, we will compare several mainstream brands of central air conditioners as a reference for this summer's decoration.
1.Market share
1.1 Trane
As of 2021, Trane air conditioner has the largest market share in the United States.
The brand of Trane central air conditioning for home use was born at the beginning of the last century. After a century of development, the achievements of the Trane central air conditioner are obvious to all. In 2019, with a sales volume of 5.89 billion USD, it ranked third across the world. At present, as a high-end central air conditioning brand, Trane has become one of the world's largest manufacturers of air conditioning equipment.
At present, Trane is the world's largest supplier of heating, ventilation & air conditioning (HVAC) and building automation management systems. Every 24 hours a day, every minute, somewhere in the world, there is a Trane air conditioner installed. Trane has become one of the most famous central air conditioning brands in the world, with a brand value of 10 billion US dollars.
Trane mainly provides small household air conditioners and large water chillers. The water system of Trane central air conditioner is known as the best brand in the industry and has a market share of 16% in the mature American market based on 951 customers' votes on PickHVAC.
1.2 Daikin
With the critical COVID-19 epidemic going on, the market analysis report of the central air conditioning industry in 2019 was released, and it added a shadow to the industry.
"Electromechanical Information — Central Air Conditioning Market" shows that under the combined influence of many factors, the annual central air conditioning market fell by 3.61% compared with last year, ending the growth trend that lasted for many years.
Despite the poor market environment, Daikin, as the pioneer of household central air conditioning, still had an excellent market share of 23.15% in the multi-split air conditioning marketplace as an overseas brand.
To analyze the reason, it's partly because that Daikin is the industry pioneer for a long, but more importantly, Daikin has always been adjusting its pace according to the changing market competition.
In various industry reports published one after another, Daikin is firmly in the №1 place in the multi-split air conditioning market, and its market scale far exceeds that of other brands.
As a company with nearly 292 production factories and subsidiaries all over the world, overseas sales account for more than 70% of the total sales of Daikin.
Daikin is taking Japan, Europe, China, Southeast Asia, North America, etc. as the axis to develop its business, and is actively exploring the markets of emerging countries. According to different characteristics of countries and regions in the world, Daikin is carrying out localized operations in line with local development, striving to be able to cooperate with local enterprises and governments. Its aim is to become a global enterprise with sustainable social development.
1.3 Mitsubishi
Mitsubishi takes a multi-brand strategy, with its three sub-brands: Mitsubishi Electric, Mitsubishi Heavy Industries-Haier and Mitsubishi Heavy Industries-Air Conditioner occupying three positions in the sales ranking.
In fact, the market share of the 3 Mitsubishi brands in total has exceeded that of Toshiba, which occupies third place.
Looking at the global market, Mitsubishi Electric is the boss of the central air conditioning industry.
Seeing its influence and sales worldwide, Mitsubishi Electric is the №1 international brand. Its markets include Japan, Europe, America and all the rest countries in the world. Without any doubt, we can say that Mitsubishi focuses on the whole world.
In the Asian market with a huge user base, Mitsubishi Heavy Industries-Haier has launched the residential air health solution, and its leading technologies and products are highly sought after by consumers. At the same time, in terms of engineering projects, Mitsubishi Heavy Industries-Haier signed strategic agreements with well-known real estate developers, further enhancing its market share in the real estate field.
1.4 Carrier
Carrier is the world's largest supplier of HVAC and refrigeration equipment. The founder of Carrier company, Dr Carrier, developed the first air conditioner in 1902. He is recognized as the father of air conditioner in the world. The company later invented the world's first home air conditioner in 1926 and the first home central air conditioner in 1952.
In 1911, Carrier invented the principle of Temperature and Humidity, namely the "Enthalpy Humidity Diagram", which is still widely used in college textbooks.
In different historical periods, skyscrapers and other large buildings and household air conditioners are all provided by Carrier. Many buildings around you, such as airports and subways, are mostly installed with Carrier air conditioners.
In North America, Carrier central air conditioners and Trane central air conditioners usually take either NO1. or NO2. in the marketplace, repeated in turns over the past years.
2.Brand history
The brand is the soul and lifeline of an enterprise. It is forged through the unremitting efforts of several generations. It is a core indicator of whether an enterprise can win and develop continuously, so is the brand of household central air conditioners.
2.1 Trane
Trane is the world's leading provider of indoor comfort systems and combined HVAC solutions, headquartered in Wisconsin, USA.
Since its establishment in 1913, it has been committed to providing customers with efficient and energy-saving heating, ventilation and refrigeration air-conditioning systems, services and spare parts, as well as advanced building automation and financial solutions.
Trane has branches in more than 100 countries, 29 production factories around the world and more than 29000 employees. As a member of Ingersoll Rand Group (IR), Trane's philosophy is to create and continuously provide a safe, comfortable and efficient environment for the world.
2.2 Daikin
Since its start in 1924, Daikin has been growing and developing, and now has more than 90 branches in Japan, mainland China, Chinese mainland Taiwan, Australia, Southeast Asia, Europe and North America.
Daikin group has become a multinational enterprise active in air conditioning, refrigeration, fluorine chemistry, electronics, hydraulic machinery and other fields. In particular, it has developed and sold more than 5000 kinds of refrigeration compressors and air conditioners in the world. The market share of its products in Japan has always been the first.
Today, Daikin has set up more than 200 production factories and sales companies in the world, with more than 41000 employees. The group is marching towards globalization with unprecedented speed.
2.3 Mitsubishi
Mitsubishi group is a loose entity composed of the companies after the disintegration of the former Japanese Mitsubishi financial magnate. In the name of Mitsubishi, "Mitsu" means "three" and "bishi" means "water chestnut".
Mitsubishi is not a single company. It is a group of many independent companies. Most of them use the name "Mitsubishi", but will not simply call themselves "Mitsubishi".
There are 28 core members of Mitsubishi Kinyokai (also known as Friday Club), about 500 member companies of Mitsubishi, about 400 companies with "Mitsubishi" in their names, and hundreds of companies without "Mitsubishi" in their names. The business activities of these companies are independent and even compete with each other in many fields.
These companies originated from a shipping company operated by Yataro Iwasaki in 1870 and then it began to set foot in mining, shipbuilding, banking and insurance, which laid a solid foundation for the growth and development of Mitsubishi in the future. While it is worth noticing that Mitsubishi Pencil is not a member of Mitsubishi.
2.4 Carrier
In 1902, when Dr Willis Carrier invented the world's first scientific air conditioning system, he created a revolutionary industry and changed people's way of life, work and entertainment.
By providing advanced HVAC products and high-quality service to customers, Carrier has developed into a global enterprise with business in 172 countries on 6 continents.
The company Carrier, founded by Dr Willis Carrier, the inventor of modern air conditioning, is a global supplier of high-tech HVAC and refrigeration solutions. Carrier experts bring together energy-efficient products as well as building automation and energy services to provide sustainable solutions for residential, commercial, retail, industrial, cold chain, transportation and foodservice customers.
OKmarts is the one-stop online industrial parts provider for refrigeration compressors, servo drive, amplifier, hydraulic pumps and more.
We Supply
We stock and sell Compressors, Servo Motors and Drives, HMIs, Encoders, Light Curtains, Sensors, VFDs, Soft Starters, Thyristors, Solenoid Valves and Coils, Air Cylinders, Gearboxes, Linear Guideways, Actuators, Transmitters, Flowmeters, Power Supplies, Transformers, Expansion Valves, Circuit Breakers, etc.
Website URL: https://www.okmarts.com/vfd.html
Article source:
https://articlebiz.com
This article has been viewed 732 times.
Article comments
There are no posted comments.