What is Digital Wealth Management?
Author

Robert Reece

Published

April 16, 2021

Word count

453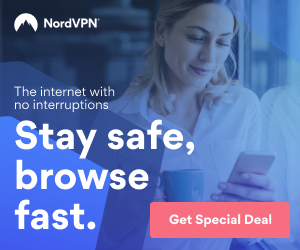 Digital wealth management is the use of digital tools in the wealth management process to provide a fulfilling and efficient client experience. The wealth manager uses a combination of client relationship management, marketing and portfolio management to increase client engagement while promoting transparency.
Advantages of digital wealth management
Digital wealth management provides the following benefits to clients:
1- Self-service and automation:
With the introduction of Robo-advisors and client self-service portals, clients can now access their accounts and control their investments 24/7 without calling the human financial advisor for knowing the account details. Clients can also solicit investment advice from the AI-driven Robo-advisors, increasing efficiency in the service delivery process. One of the most popular and well developed digital wealth platforms is AdvisorEngine which combines a client portal, onboarding, robo advisors and trading & rebalancing to completely cover the digital wealth experience.
2- Portfolio recommendations:
With the help of wealth management platforms, wealth managers can now build portfolios keeping in view the risk tolerance and financial goals of the client. The risk and compliance management properties of the wealth management platforms allow wealth managers to keep the risk within tolerable limits while achieving the financial goals of the client. Digital wealth platforms make it easy to setup your investment philosophy and criteria, customized to each client.
3- Performance reporting and compliance:
Wealth managers and clients can access performance reports of the accounts to determine the future course of action to keep the portfolio on track to achieve the desired rate of return and meet the financial goal. The digital wealth management platform will also allow wealth managers to remain compliant with the regulatory requirements, keeping your portfolio from exposure to risks and just making life a whole lot easier.
Developments in Digital Wealth Management
With the help of digital tools, wealth managers can offer convenience, value, and efficient wealth management solutions as the financial services industry embrace innovation and artificial intelligence technology.
Redesigning the digital platforms
In this day and age all wealth management firms rely heavily on wealth management technology and client relationship management platforms to provide quality financial services to customers. Managing a large pool of clients manually or the old-fashioned way is becoming increasingly difficult. Thanks to the innovation in information technology, wealth managers can now manage the client's portfolio in an automated way. Using a CRM for financial advisors provides advanced capability to manage clients in a holistic way, while maintaining the entire document storage and relationship history.
Numerous software manufacturing firms are active that offer complete all-in-one wealth management solutions along with the necessary training to use the platform. Overall, your firm can greatly benefit from investing in CRM and wealth management platforms and the time to switch is now.
This article has been viewed 1,242 times.
Rate article
This article has a 5 rating with 1 vote.
Article comments
There are no posted comments.