What Are Forex Signals?
Finance → Stocks, Bond & Forex
Author

Bt Stew

Published

April 20, 2021

Word count

535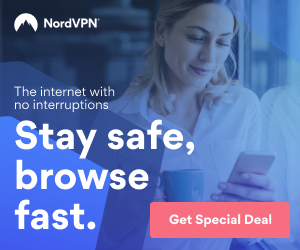 Forex signals started as a natural evolution of financial markets. They solve the most monotonous actions any trader is likely to perform. As expected, they help identify great trading opportunities while predicting the best entries.
By definition, a Forex signal is a recommendation on a specified financial pair to be executed at an upcoming price and time. Whether you're a beginner or expert, Forex signals can help you enhance your trading activities.
Also, seasoned traders can expand their profitability and ROI using great Forex signals. For new traders, forex signals are a must, as traders can earn while they learn about the markets and eventually become successful Forex traders. The signals also help shorten the learning curve. As new traders attempt to understand the logic behind the signals, they can get a complete insight into which trading options the signal is based on.
An important fact in Forex is that a trading signal is only practical as it is timely. The signal can become unprofitable if a trader receives it too late or too early. This is one reason the Premier Forex League prefers live streaming signals over SMS, email, or push notifications. We use our own trading platform that live streams as our signals show without delay.
Classification of Forex Signals
There are basically three classifications of Forex trading signals.
Manual vs. Automated Forex Signals
This classification is based on how the signals are generated. Manual forex signals are generated by an individual.
In contrast, automated trading signals are generated by computer software that tracks and analyses price action based on proprietary algorithms.
Entry vs. Exit Forex Signals
This classification is based on trade detail. Some providers only provide entry signals, while others provide both entry and exit. Longer-term trading rooms usually only provide entry signals. But, on short-term intraday trading signals, a trade suggestion will contain both entry and exit signals.
Paid vs. Free Forex Signals
This classification is based solely on the price of a provider. Some providers offer free Forex signals, while others require payment. Paid signals such as ours are charged on a monthly basis.
As previously mentioned, there can be manual and automatic signal providers. Manual signal providers can be professional and experienced traders, market analyzers, and strategists. They generate Forex signals based on their trading knowledge, experience, fundamental and technical analysis skills, or personal strategies.
Automated providers usually use algorithms coded to generate trading signals when specific parameters are reached in the market. Automated signal providers, such as Expert Advisors (EAs) like us here at the Premier Forex League, mainly apply technical analysis methods that rely on mathematical predictive indicators, such as Moving Averages, Fibonacci levels, Price Action, Price Channels, and Stochastics. A few are designed to use fundamental analysis techniques, such as economic news releases and market trends.
Depending on your needs, one or both will definitely benefit your trading. The Premier Forex League has several master traders on hand during the live chat to help with any situation. Quality Forex signals are a must in order to become a successful Forex trader.
If you understand that our Forex signals can boost your trading accuracy, The Premier Forex League is here to make your dreams come true.
In recent years I took an interest in trading currency and decided to add it as another source of income. After the learning curve, a little over two years, I was able to become a successful trader. Trading is now my #1 source of income. My goal is to lessen the mistakes made by newbies as they begin their journey in the world of Forex. https://forexsignalroom.com
Article source:
https://articlebiz.com
This article has been viewed 2,330 times.
Rate article
This article has a 3 rating with 27 votes.
Article comments
There are no posted comments.