Al Pacino's Top 10 movie roles
Arts & Entertainment → Television / Movies
Author

Thomas J. Brown

Published

May 3, 2021

Word count

1,613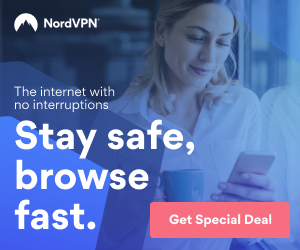 I've known my friend Conor O'Sullivan since college. Back then, I was a wide receiver, and he was an offensive tackle. We were just two kids from very different backgrounds who had dreams of playing in the NFL. While neither of us found our way into professional football, we left school with four years of the best memories imaginable. From parties to road trips, to practices and the locker room, I wouldn't trade those years of our lives for anything in the world.
Over the years, our careers have led us to live in different cities, but we've always kept in touch. Last weekend, Conor got married. Everyone chuckled when during his speech at the wedding reception, he said he knew his bride was the one when she picked "The Irishman," by Martin Scorcese the first time they watched Netflix together. Later in the evening as some chose to celebrate on the dancefloor and others chose to mingle over drinks, there was a discussion about the film. Everyone agreed that it was great. That then led to the question of which actor gave the most compelling performance. Most people seemed to agree that the standout performance belonged to Al Pacino, who portrayed Jimmy Hoffa in the film.
As I boarded the flight back to Chicago from Miami, where the wedding was held, I began thinking back to the conversation we had at the reception. That inevitably led me to reminisce about all the great performances Al Pacino has turned in over the years. Turning the topic over in my mind, I compiled a list of the top ten roles of his career. I share them with you now, knowing that you will agree with some of my explanations and disagree with others. That is the beauty of cinema and the power it has to create civil discourse. I present to you the top ten character portrayals of Al Pacino's illustrious career.
10- Glengarry Glen Ross
Playing Ricky Roma, the top closer at a real estate firm, Pacino delivers a compelling performance. Viewers will not fall in love with Roma; he is a manipulator who is willing to swindle hardworking people out of their life savings for his own personal gain. In addition to being manipulative, Roma is also confrontational; some of the best scenes in the film are his shouting matches with his co-workers. Ultimately, Ricky Roma is a hustler who gets what he deserves. He attempts to form an alliance with a man whose character is even worse than his. It doesn't work out for anyone involved. While the character Pacino plays in this film is far from a hero, his delivery is impeccable.
9- You Don't Know Jack
In 1992, Barbara Walters conducted an interview with the infamous Dr. Jack Kevorkian. The world was shocked to hear that a pathologist in Michigan was helping his patients take their own lives. At the time, it was the predominant story across all forms of media. Fast forward to 2010 and Al Pacino's portrayal o the infamous "suicide doctor" bring the compelling story to life. The story covers Kevorkian's own controversial view of himself, as well as the several court cases he faces as a result of his practice.
8- Two For The Money
In this film, Pacino plays Walter Abrams, the director of a program on cable TV known as The Sports Advisors. Watching Pacino guide a former college football star (played by Matthew McConaughey) into a rising television star is dramatic enough. However, when the elements of high stakes gambling, big television contracts, and rumors of affairs are brought into play, the drama becomes something audiences cannot turn away from. Pacino is convincing in his role as a TV veteran trying to show the ropes to an up-and-comer. The versatility in his skills is once again on display as his presence is felt throughout the film.
7- Donnie Brasco
When Al Pacino plays a gangster, he is always convincing. His portrayal of Lefty Ruggiero in Donnie Brasco is no exception. Once again surrounded by All-Star talent, Pacino's character introduces "Donnie," played by Johnnie Depp, into the Bonanno crime family. Unbeknownst to Lefty, Donnie is an undercover FBI agent. In stories like this, everyone's character is some shade of grey and good and bad is not as simple and black and white. Although Lefty is a gangster who has done plenty of wrong in his life, audiences will love his sense of loyalties and his unwavering commitment to his principles. Lefty is a man who stays true to himself, all the way until the bitter end.
6- The Devil's Advocate
Al Pacino plays John Milton, the head of a law firm in New York City. The plot twist comes into play when it is revealed that John Milton is actually Satan. With the number of lawyer jokes that have been circulating around bars and water coolers for years, this should come as no surprise. Pacino, for his part, pulls this dual role off with tremendous ease. One minute, he is a charismatic lawyer grooming a young protégé for the future (played by Keanu Reeves). The next minute, he is telling a stranger on the subway intricate details of his personal life in an attempt to shock and horrify him. This is a film that will make audiences grimace, while finding it impossible to look away from the screen.
5- Any Given Sunday
Coach Tony D'Amato's pregame speech before one of the last games depicted in the film is the stuff of legend. Coach D'Amato, played by Pacino, shares some personal details of his life and the way it relates to the game of football. And then he asks a question that takes the scene from classic to epic, "Can we be perfect?" The words themselves are powerful but it is Pacino's delivery and his passion which really sets them apart. Viewers of the film will instinctively enter self-reflection upon hearing the phrase. Apart from that, Coach D'Amato's real-life struggles with his family and a front office that no longer wants him gives the film multiple compelling story lines. Al Pacino delivers a masterful performance in one of the best sports centered films of all time.
4- Carlito's Way
Set in The Bronx in the mid 1970's, Al Pacino's portrayal of Carlito Brigante is legendary. Carlito is a career criminal who wants to win back the affections of his ex-girlfriend, Gail. He's been away for five years and she's now a well-known stripper. Like any life-long criminal, Carlito has a complicated past and the only way to escape it is to remove himself from New York City entirely. Audiences find themselves rooting for this complicated man, hoping he can successfully turn over a new leaf. As a man with his criminal instincts fully intact, Carlito does his best to work around shady characters and carve out a new life for he and Gail. This is certainly one of the hallmark performances of Pacino's career.
3- Heat
Al Pacino plays Lieutenant Vincent Hana in this mid 1990's thriller based in Los Angeles. When career criminal Neil McCauley, played by Robert DeNiro, organizes his best group of men and goes on a spree of robberies, it is Hana who goes into action. Both Pacino and DeNiro are at their cinematic peaks, as the action and suspense of this film make it a must-see. While Pacino is notorious for convincingly playing villains, his role as a police officer in search of justice is one of the most compelling performances of his career.
2- Scarface
The phrase "Say hello to my little friend," is one of the most iconic exclamations in the history of movies. Al Pacino's portrayal of Tony Montana, a Cuban immigrant who rises in the drug world to become one of the richest men in Miami, is one of the greatest crime films ever produced. Tony Montana has become such an icon that even today, young people are seen wearing shirts and jackets featuring his image. From his pursuit of Elvira, played by Michelle Pfeiffer, to his maneuvering among the worst criminals in South Florida, Pacino delivers the performance of a lifetime.
1-The Godfather Saga
Over the span of three epic films, Al Pacino brings Michael Corleone to life. The son of Vito Corleone, an Italian immigrant who becomes the head of a crime syndicate known as The Corleone family, Michael Corleone is complicated. He initially wants no parts of the family business. However, after his father's life is threatened, Michael's loyalty to his family is reinforced. After being reluctant to run the family business, Michael eventually becomes the head of the family. After his father dies, he is referred to as "Don Corleone" a title only given to the elite among the New York crime families. Being a well-known leader among criminals does not come without its pitfalls. His own brother helps organize an assassination attempt against him. His wife divorces him, and eventually his relationship with his children becomes strained. In the end, Michael Corleone suffers the worst loss imaginable when his daughter is killed in front of his very eyes.
These instances are just the tip of the iceberg; the Godfather saga has too many teachable moments to cover in one article. In all three films, Pacino delivers the performance of a lifetime. His portrayal of the reluctant crime lord is a gift to those who appreciate cinema. With this single portrayal, he has left an indelible mark on the film world that will live on forever.
Thomas J. Brown is a member of the National Sports Media Association and a regular contributor to several websites dedicated to sports. In addition to being a sports aficionado, he's also a movie buff and a fitness enthusiast. His work is often humorous and insightful, and always original. To view more of his articles visit https://writeaboutsports.tumblr.com/
Article source:
https://articlebiz.com
This article has been viewed 1,170 times.
Rate article
This article has a 5 rating with 1 vote.
Article comments
There are no posted comments.