What Are The Benefits of Social Commerce For Brands
Author

Jack Roger

Published

May 13, 2021

Word count

809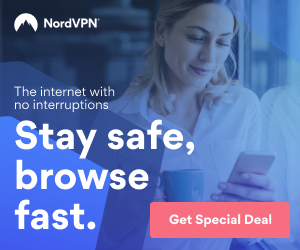 Over the years, the shopping scenario has drastically changed. Gone are the days when customers would step out of the houses with their group of friends and shop for hours despite the scorching heat or the freezing weather.
Thanks to the digital era, every activity can be performed from the comfort of our homes, including shopping.
The social media platforms have also enabled the shopping feature and made shopping a social experience.
Who would ever think that scrolling through the social media feed and shopping can be done together?
What Is Social Commerce?
Wondering what is social commerce and how it came into existence? Social Commerce is the process of buying and selling products and services through the medium of social media.
Social Commerce is like a blessing in disguise for eCommerce platforms that look for appropriate solutions to increase their engagement, brand awareness, and sales.
Ever since the concept of Social commerce has come into existence, it has proven to be a big hit amongst social media users, especially millennials who tend to spend most of their time scrolling through various social media platforms.
Moreover, many surveys highly suggest that more than 60% of millennials prefer shopping from social media rather than walking in a store to make a purchase!
Now that you are aware of the definition of Social Commerce and its concept, let us delve into how incorporating Social commerce can benefit your eCommerce business drastically.
Major Benefits Of Social Commerce For Businesses
More Satisfactory Shopping Experience
When your customers shop from your social media account, it gives them a chance to explore the reviews and get an insight into what other customers have experienced with your brand. They become more confident when they make a purchase resulting in a more satisfying shopping experience.
Since reviews would provide them with a surety about the product, it would lead to a more happy shopping experience.
A Seamless And Smooth Shopping Journey
Since Social Commerce lets the users purchase through social media, it gives the customers an overall smooth shopping experience. The shopping journey becomes more quick, easy, and less taxing than the regular online shopping experience.
It saves the customers the time to visit the website, make a buying decision, fill out lengthy forms during the checkout process, fill in additional details and confirm the order.
Social Commerce enables the users to simply click on Buy, fill in the necessary information, and make a purchase seamlessly without leaving the platform and further continuing scrolling. It is a fuss-free and rapid process without irritating the customers which leads to increased bounce rates.
Build A Strong Relationship With Your Customers
Social Commerce provides you an opportunity to build a strong relationship with your existing as well as potential customers. It gives you a chance to increase your interaction with them and change their perception of your brand.
Increased communication will eventually make them see you in a different light, and in return, it would lead to more trust and confidence in them, resulting in a stronger relationship.
Increased User Engagement
As a brand, you will notice a gradual increase in your User engagement once you start utilizing social commerce in your business.
One of the significant benefits of leveraging social commerce is increased engagement. Since your potential customers use social media platforms, the benefits mentioned above collectively will lead to more engagement on your social media through the medium of social commerce.
As you all must be already aware, customers tend to trust another customer much more than the brand's content when it comes to shopping. An increase in the trust and confidence of customers results in increased overall engagement.
Maximized Profits and Sales
Amongst all the mentioned benefits above, an increase in conversions and sales is the most significant and crucial. All that eCommerce brands look for are options and solutions using which they can see a growth in their conversions and sales.
Since Social Commerce makes it easier for customers to shop and is a social experience in itself, it will eventually lead to a growth in the overall sales and profits of the brand.
Summing It Up
By now, you must be well aware of the significance of Social Commerce and how highly beneficial it can be for eCommerce businesses.
Social Commerce can be the ultimate solution for your business to up your marketing game by increasing your user engagement, improve your brand visibility and presence, and ultimately increase your conversion rate and sale numbers.
Your wait ends now if you are an eCommerce business and are constantly looking for a powerful and result-giving solution!
Since this blog has now given you your answer and also explained to you how your brand can benefit by leveraging Social commerce, get going, and incorporate this marketing strategy right away and witness your brand reach the zenith of success!
This article has been viewed 911 times.
Article comments
There are no posted comments.