What are the basic tips for taking good photographs?
Author

Tony Williams

Published

May 18, 2021

Word count

910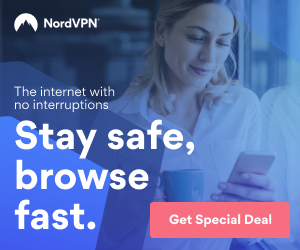 When you capture a photo that means your memory is captured in a frame for hold file. So, it's the best way we capture memories, tell stories, and share life's joy. When have a beautiful baby you want to capture his all-beautiful moments from the baby growing up?
There are many good moments in our daily life that's when we have different opportunities to pick up photography. But if you are new to DSLRs or not quite used to your smartphone camera, your camera may feel a little intimidating. For your basic photography, we have you covered with our guide on photography for beginners. We will help you figure out the camera and photography basics along with providing some of our favorite photography tips for beginners that will help to improve your photography.
Now we discuss the basic categories need to follow for a beginner: Basic Camera info:
The first thing Any photographer needs to know is basic camera knowledge to become a good photographer. So, when you dive into taking photos, you need to understand how your equipment works and how to control it in different situations and moments. Learning about the features and mechanics of your camera – Everything that's a point-and-shoot, smartphone, DSLR, or any professional camera is most important.
Like that, knowing how to turn off the automatic flash, change the shutter speed or aperture, or even understanding the zoom function, can make or break your final photos on situations and beautiful moments. It is best to refer to your camera's manual when understanding the specifics, but you can also refer to our resource break for your final photos.
How to control your camera?
How to professional a photographer it's shows by looking at the way he captures his camera. A photographer needs to learn how to hold your camera correctly and use both hands, one around the body and one around the lens and hold the camera close to your body for support it's most important for every photographer.
Basic Photography Tips for Beginners:
There are different types of tips and tricks in photography that can help elevate your skills and take to you the next level as a photographer.
Photoshoot gets in close: Your camera zoom decreases your photo quality, but your feet don't. Because it is safe to physically move closer to your subject for a better photo.

Photoshoot practice every day: Try to practice photoshoot every day for your better experience and you can easily get your weak points. You know that practice makes perfect and photography is no exception.

Before photoshoot check your camera for even lighting: Exclusively shadows or lack of light will severely impact the look of your photo and get an external light source or schedule your photoshoot for the right time.

Camera composition for keeping your eyes: Photoshoot composition and arrangement of visual elements key show your total story.

Check and keep your camera batteries charged: The photoshoot's main and most important elements are the battery and charger. So, carefully check your camera for puts a stop to a photoshoot faster than dead batteries.

Natural Light for Golden hour: When you get natural lights that means it's your golden hours for your wonderful photography. So, always try using natural light for capturing a natural photo. The good hour is the time when natural light is diffused and even. The golden hours occur in the two hours after sunrise or two hours before sunset.

Enhance your skill on how to work with motion: Always try to develop your photography skill in how to an action photoshoot for help with this.

Photo editing work: After the end of the photoshoot make sure to take and fixed your time to edit your selected photo. Your outstanding photography presents your project quality and your photoshoot capturing ability. A wonderful presentation makes sure your photography knowledge and skill to your target customers.

Carefully capture and be aware of your background: Should be followed by the image background when you take a photo. Nobody ruins a planned portrait photoshoot quicker than someone putting up bunny ears in the background.

Try to chance some variation: Some time should be trying some variation to your capturing photoshoot. Because the same scenery and the same background most of the time created your photoshoot noise and that should avoid it. Photoshoot variation means changing up the scenery, background remove from image, their outfit, both, or something else entirely; variation shows interesting movements and interesting photos will always top plain photos.

How to organize your work: It depends on your photoshoot work quality and your well-organized presentation of your photo. Our website has different types of tips on how to organize your photoshoot and that will help make sure nothing is ever lost.

Should your subject be relaxed: Your working flexibility creates good photoshoot feedback if your subject is nervous or upset, it will show through in the photograph and also try having a normal conversation with them or distracting them between photos to help put them at ease.
We share the 12 most important basic tips for a beginner. We will share more photography clipping path tips in our next content, so please wait and follow our website for your best experience and enhance your knowledge or photography skills.
I just recommended you for content that will help you definitely for the best practice to be number one. lets see :
Tips for Photoshop Toolbar Names
How to set up a photography studio
12 Professional photography tips for beginner 2021 If you need any Clipping Path service , send us email to info@photolixa.com, visit: https://photolixa.com
Article source:
https://articlebiz.com
This article has been viewed 595 times.
Article comments
There are no posted comments.