360 Hoops Names Longtime Nike Executive Archie McEachern As CEO
Author

Jerry Milani

Published

May 24, 2021

Word count

436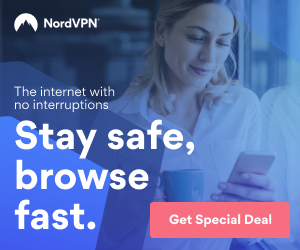 360 Hoops (www.play360hoops.com) has announced the appointment of Archie McEachern as the company's Chief Executive Officer. McEachern brings more than 25 years of experience in merchandising, product creation and sales on a national and global level at Nike, Inc. to the position. He joined 360 Hoops in January in an advisory capacity and officially became CEO on April 1.
McEachern most recently served as Vice President, Greater China Category Merchandising at Nike in Shanghai for the past two years after a three-year stint as Vice President, North American Marketplace Merchandising from 2015-2018. He served in a variety of other leadership roles at the Beaverton, Ore., based apparel and footwear company since arriving there in 1992.
In his newly created role at 360 Hoops, producer of the patented three-basket hoops that are revolutionizing basketball at all levels, McEachern will play an important role in areas such as product development, marketplace strategy and brand positioning.
"I have been intrigued by the 360 Hoops concept and couldn't be more pleased to be asked to lead this team that is changing the way youths and adults experience basketball," said McEachern, a graduate of Ithaca (N.Y.) College and two-time basketball team captain there. "The game of basketball continues to evolve and I am confident that there is a clear space for innovation like the 360 Hoops products. I'm excited to help introduce the 360 Hoops vision to new opportunities and markets."
"Archie McEachern's extensive experience in the sport and with the prestige of having served important roles at the global leader in Nike make him a great fit for leading us to the next stage," said 360 Hoops co-founder Shane Brey. "We have an exciting slate of upcoming initiatives and his unique background will help us maximize those and create additional opportunities as we continue our rapid growth and help bring this amazing form of basketball to more organizations and ultimately more players across the globe."
McEachern's other relevant experience at Nike includes terms as Vice President, Japan Merchandising and Global Category Footwear Leader Nike Basketball, amongst others. He has also served as a board member and consultant at David Nurse, Inc., in Los Angeles and consultant for DG Sport in Los Angeles and Tokyo.
360 Hoops, the brainchild of Brey and fellow co-founder Anthony Gomez, is an exciting, inclusive addition to the shape of basketball at all levels, incorporating a three-on-three, three-basket game played on a circular court. Teams compete on the 30-foot diameter court, which features a proprietary single stanchion with three regulation baskets facing away in each direction. Players can score for their teams in any of the three baskets.
Jerry Milani is a freelance writer and public relations executive living in Bloomfield, N.J. He has worked in P.R. for more than 25 years in college and conference sports media relations, two agencies and for the International Fight League, a team-based mixed martial arts league, and now is the PR manager for Wizard World, which runs pop culture and celebrity conventions across North America.
Article source:
https://articlebiz.com
This article has been viewed 1,100 times.
Article comments
There are no posted comments.