How To Get Company Registration in Dubai for Your Business Setup in Dubai
Author

Hend Galal

Published

June 18, 2021

Word count

703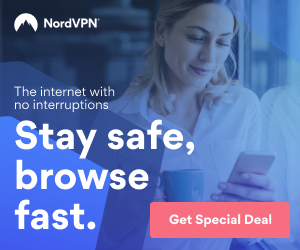 Over the years, Dubai has proven to be a prominent trading hub for small business setups and international investors who benefit enormously from the supportive market of the UAE. The entrepreneur-friendly policies offering complete ownership rights, tax savings, various business setup options, and vast scope of growth opportunities are the reasons why many investors are increasingly considering this platform for their future endeavours.
Although company registration in Dubai is not overly complicated, there are still certain inconsistencies that new investors with minimal market understanding may encounter. You may complete your company registration process without delay if you have the right direction and adequate support from the local consultants.
You can begin with your company registration process in Dubai by following the following steps:
Step 1: Choose your Business Activity
One of the initial steps to register a company in Dubai is choosing your business activity. It is important because it lays the foundations for all the succeeding operations of your company. Your nature of business will translate the type of jurisdictions and available trade licensing options for your business registration. Thus, before completing this part of the process, you must perform a thorough study because any mistakes here might cost you more than you would otherwise.
Step 2: Choose the Economic Zones
Economic zones are also referred to as jurisdictions. The UAE market is broadly categorized into three zones: Mainland, Free Zone, and offshore, each having its own set of rules and regulations to initiate a new Business Setup in Dubai. The type of business activity and your company requirements will determine whether you choose Mainland Dubai or one of the 40+ Free Zones.
Step 3: Choose Your Company Structure
The most commonly used business structure in the UAE is a Limited Liability Company (LLC). In addition to providing access to conduct business operations all across UAE, this business structure comes with the limitation of not having complete ownership over your business setup. It requires the investor to partner with a local sponsor in order to carry your business operations in Dubai or other emirates. It may seem intimidating to the new investors, so we suggest getting help from professional business setup consultants such as Corporate Business Services (CBS) to help you ease this process.
Step 4: Choose your Company Trade Name:
You must choose a company name that aligns best with the legal conventions set by the authorities. Your company name should not include any offensive or blasphemous term and must include the complete name(s) of the business owner or one of the partners. Company formation professionals can guide you through the process more efficiently and make your Business Setup in Dubai incredibly easy.
Step 5: Apply for Trade License:
A trade license dictates the type of activities your business is allowed to perform in any jurisdiction. For licensing in the mainland, business investors can choose from one of the four licensing options, i.e., Commercial license, Industrial license, Professional license, and tourism license. However, this structure doesn't apply to Free Zones having a licensing structure of their own. Once you complete this step by partnering with local consultancy services, you must submit your trade license application to the DED.
Step 6: Find a Local Sponsor:
Finding a local sponsor is not required for business setups in Free Zones. However, to ensure support and security to the foreign investors, the UAE government has made it a prerequisite for non-locals to form partnerships with the local sponsors if they want to initiate a Business Setup in Dubai.
So, under a Memorandum of Association (MOA), entrepreneurs hold only 49% of the total company shares and liabilities of the same capacity. Thus, securing both the parties involved.
Get Assistance from Consulting Experts to Ease the Process
Once you complete the preceding steps, you'll need to do the paperwork and get additional approvals, if required, for your new company setup. CBS or other similar business setup consultants can help you with the documentation, external approvals, visa processing, tenancy contracts, cost management, registration application submission, and other legal matters when needed. Equipped with vast resource capacity and a team of professionals, such consulting firms can help you perform your company registration procedures and subsequent business operations before you know it.
This article has been viewed 535 times.
Rate article
This article has a 2 rating with 1 vote.
Article comments
There are no posted comments.