A Portrait Of A Ghostwriter
Arts & Entertainment → Books & Music
Author

Cali Duncan

Published

June 25, 2021

Word count

544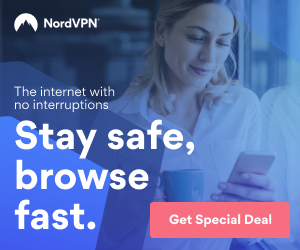 Music is more than sound, it is an expression of human emotion and direct feelings from the heart. It has often been said music is a sixth sense, or that music comes from the heart. You may also have heard the saying, when words fail music speaks. Whatever you know or have heard about music you know that music can change your way of thinking, it can change a heart in a matter of seconds upon hearing a favorite tune. Whatever supernatural and mysterious power music possess there is one amazing songwriter who sits in the background to some of the most incredible talent in the music industry and up until now she has kept quiet and content just doing what she was born to do write amazing music from all genres' and adding her own skill with crossovers and blends that make her songs special with a trademark and brand that is all her own.
I am so honored to be in the presence of this amazingly sweet and humbled young woman. Upon meeting her I was quite nervous and she made me feel very comfortable. Her grace was none like I have ever felt before. Her sweet voice, almost childlike and innocent, was very welcoming and quite serene.
Milliea Taylor McKinney, is an award winning 'ghost' songwriter for some of Country music's biggest names yet you would not even know it because she is known for selling her rights to the songs she writes. When I asked her why someone with such a gifted pen would take this route in their career she just smiled and replied; " I believe God grants us all gifts in honesty my talent is a borrowed talent it all belongs to God anyway I am just honored he chose me as a vessel it gives me such joy to serve others and help to contribute to their gifts as well. We all have a calling in life and the greatest blessing is finding it and being able to live it out while we can." I continued to ask; what makes you so grounded and humbled? " I guess it's my spiritual upbringing and knowing who I am and my purpose. My life has been a discipline that has trained me in music and lyric writing creating songs is what I was born to do. I am just super blessed to be able to do what I love." Is there anyone in your life that inspires you spiritually? And then musically? "Yes definitely! He knows who he is. I don't think I need to throw names out there but he is incredibly important to me spiritually a great man of God!" Musically? " Too many to name honestly. There are too many to choose from and to just randomly throw one out there would not be fair to the others."
What's next for you? Have you any plans for the future? " One day at a time really I don't like to get too far ahead. Great music takes time so I am content just making music that the listeners can enjoy." Will you let me come back and keep your news in the news? "Absolutely I think there will be some headlines to make as we go forward!"
As a Freelance Journalist I gave covered many subjects of interest from Politics, Social Issues, Entertainment, Music and Sports My goal is to get the stories to the readers who have interest in the right now stories. My favorite reporting is the positive stories that make change or the difference and my goal is to bring forth the unrecognized that deserves support and recognition. Though some stories of tragedy must be reported I prefer the stories that bring a smile or laughter to the reader.
Article source:
https://articlebiz.com
This article has been viewed 626 times.
Rate article
This article has a 4 rating with 4 votes.
Article comments
There are no posted comments.