A Reality Check About Unpaid Child Support And Alimony
Author

Grant Gisondo

Published

June 26, 2021

Word count

546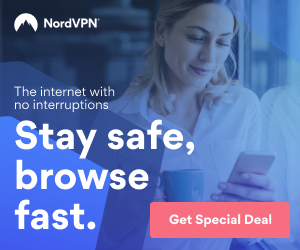 While alimony and child support are not related in legal terms, they could be said to be related in the fact that, unfortunately, there are those who are ordered to pay alimony and or child support and sometimes fail to do so. As these orders are from a judge, they are enforceable. However, the aggrieved party must return to court to have any kind of justice, which hopefully will include back payments and payments in the future. Let's take a look at each type of order to understand better how to handle arrears.
Unpaid child support: In Florida, Family Courts are very protective of minor children and their rights. Their motto is "in the best interest of the child." This being said, when there are arrears in paying child support, there are serious consequences for offending parties. Once the case reaches a judge, there are a number of possible outcomes. The best outcome is for the delinquent parent to immediately pay all arrears and continue forward from that day. Frequently this does not happen, and the non-paying parent may:
• Have their passport canceled until the arrears are paid
• Have any tax refund coming to the delinquent parent be given to the court to help reduce the amount owed.
• Garnishing the bank account and paycheck of the offending parent until the amount of arrears is paid back
• Suspending the driver's license and car registration of the non-paying parent until most of the arrears are paid back.
• In extreme cases, the parent owing back child support may be put in jail for up to179 days until a court-determined amount of back child support is paid.
The best way to have arrears paid back is to hire an attorney. However, if this is not possible, the state has a free procedure handled by the Florida Department of Revenue Child Support Enforcement. Unfortunately, there are usually over 1,000 cases waiting to be heard, so that the waiting time can be several months. Additionally, the lawyer assigned to your case will not meet with you until the day of the hearing, which doesn't leave much time for sharing your concerns.
Unpaid alimony: When there is a large amount of unpaid alimony, the person receiving the alimony can file a judgment against the delinquent spouse. If the judge decides to award the back-owed alimony, the former spouse responsible for alimony payments will be ordered to pay the back amount plus interest. He or she will also be ordered to pay the legal fees for the former spouse. It is unnecessary to use an attorney to file a judgment against the delinquent spouse, but it is wise to do so. You want to be sure all the t's are crossed and i's dotted before you go before a judge.
In Florida, as in most states, it is wise to pay child support and alimony on time. Of course, time can change things. Sometimes, hard times such as job loss, severe medical issues, and heavily increased basic living expenses make paying alimony and or child support difficult. Don't wait until you are in arrears. Find a Family Law attorney to help you petition the court to modify or sometimes even eliminate the money you have been ordered to pay.
Grant J. Gisondo is an experienced lawyer in family law and martial law in Palm Beach Gardens Martin County.
Article source:
https://articlebiz.com
This article has been viewed 642 times.
Rate article
This article has a 5 rating with 1 vote.
Article comments
There are no posted comments.