Tips for Picking the Ideal Orange County Personal Injury Lawyer
Author

Kevin Crockett

Published

June 30, 2021

Word count

800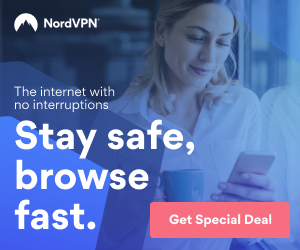 If you've been injured in any type of accident, you're entitled to compensation from the people and/or entities that are responsible for the injuries you sustained. Finding the ideal lawyer isn't necessarily finding the largest firm with the most aggressive litigators. At a huge firm, your smaller case can get lost in the shuffle. But at the same time, if you've sustained catastrophic injuries, you need to hire counsel with the necessary resources to see your case through.
Do You Need a Trial Lawyer?
According to the United States Department of Justice (DOJ), sixty percent of all tort trials are for personal injury cases. More than half these cases are for motor vehicle accidents, fifteen percent for medical malpractice, five percent for product liability, and the remainder were listed as "other", which includes slip and fall cases, intentional torts, dog bites, etc. Most of the plaintiffs were successful at trial for motor vehicle accident cases and intentional torts (assault, defamation, etc.), but less than twenty percent of medical malpractice cases resulted in a win for plaintiffs. Surprisingly, plaintiffs tended to do better when cases were tried in front of a judge rather than a jury. For cases that go to trial, the average time from incident to verdict is about two years, but it's important to realize that complicated cases and matters in densely populated areas, with backed up court systems, can take much longer than this. The backlog from the Covid 19 pandemic is making this situation even worse.
Injury Lawyers Can Be Highly Specialized
Most Orange County personal injury attorneys are well equipped to handle a wide range of cases, including the following:
● Car Accidents,
● Slip and Fall Accidents,
● Wrongful Death Claims,
● Dog Bites, and
● Traumatic Brain Injuries.
If you've been hit in the rear while waiting at a light, any experienced Orange County personal injury attorney will be able to handle your case well. But if your accident was complicated, your ideal injury lawyer may be a niche specialist. For example, medical malpractice attorneys often specialize in one of the following areas:
● Orthopedic;
● Neurological;
● Obstetrics/Birth Injuries;
● Cardiology;
● Oncology;
● Plastic Surgery and
● Psychiatry.
So, an obstetrics/birth injury medical malpractice attorney will have an in depth understanding of all the acceptable and expected pre-natal care, making it easier to spot and prove negligence. This type of specialist will also be familiar with the best medical experts in this niche, having worked with them on prior cases. Your ideal Orange County personal injury lawyer may also consider associating in a specialist to work with them on your case so that you can benefit from this expertise, giving up a portion of their fee to benefit your case. Most importantly, your ideal Orange County injury lawyer will be honest about their experience and clearly explain your options.
Great Case Management Is a Must
The ideal Orange County injury lawyer will have a well-organized office and a competent staff, so it's important to spot these red flags before you sign a retainer:
● Helter Skelter paper files piled up to the ceiling;
● Don't expect mahogany desks, but broken furniture and dirty rugs are no-go;
● Casual attire such as jeans is typical for staff at an injury law firm, but sloppy looking staff is not;
● Receptionist that doesn't acknowledge you when you walk in;
● Expecting you to wait a very long time without an explanation; and
● Giving you mountains of papers to sign in the waiting room without any explanation.
The best Orange County personal injury lawyers provide top notch service and get you the highest amount of compensation possible for the injuries you sustain.
The Personal Touch
You don't have to agree to be represented by an attorney that doesn't even want to bother to offer to meet you. Widespread vaccination means that more attorneys are meeting clients in person, but a Zoom meeting can also suffice. What's simply unacceptable is to be emailed papers to sign without the opportunity to get to know your attorney and ask questions about your case. Your ideal Orange County personal injury lawyer knows that getting to know your client is one of the most important parts of presenting their case well to the insurance company, defense counsel, a judge, or a jury. The best personal injury attorneys know that a thorough interview of a client is not only a great way to start a professional relationship, but always provides clues about the strength or weakness of a case that might not show up on paper. Your ideal injury lawyer is doing their job well by assessing the strength of your testimony from the moment you step through the door. Your personal injury lawyer should pride itself in treating every client like gold.
This article has been viewed 477 times.
Rate article
This article has a 5 rating with 1 vote.
Article comments
There are no posted comments.