The 'Smarts' on Smart Watches and the Advancements Made in the Last Decade
Author

David Urie

Published

July 4, 2021

Word count

661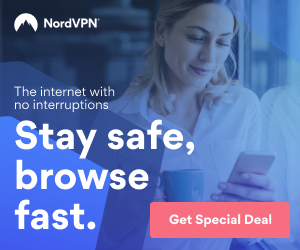 In this article we will talk about all of the different types of Smart Watches available in 2021. Their characteristics in general, and what you should consider purchasing should you be in the need of a certain type of Smart Watch. Finally, a list is given of the top Watches available today.
Smart watches have been around since 2010. These are the watches that have some of the characteristics of smart phones. There are several companies that offer watches with these features. Major players such as Sony, Apple and Samsung, as well as several smaller players offer phones with traditional features that formerly were only offered by cell phone companies.
Advances in Silicon miniaturization have made it possible for companies like Garmin to offer Smart watches and most GPS Trackers rely on a connection with the internet to function.
Smart Watches offer some or most of the following:
Picture taking. Some Watches will take video as well as still pictures. Kids watches do this as well as have telephone features with pay-as-you-go.
Specialized watches routinely come with Apps. Anything from tracking steps to tracking sports workouts, these phones come with the apps pre-installed with more expensive Smart Watches doing other things as well. The watches are pre-loaded with the Apps and usually other Apps can't be added to them.
Many Smart Watches take the place of an iPod, for instance, and other devices playing media. Or if you are listening to music on an iPhone, as an example, you can control the device with a Smart Watch.
The battery life of a Smart Watch is usually enough to get you through the day but this can vary depending on it's usage. They are almost always rechargeable and some will even run two or three days before the need to recharge them.
Waterproof. Most Smart Watches today are at least water-resistant and will resist a light rain or a handwashing and many are completely waterproof. Some Smart Watches made for scuba divers can be taken down to the depth of 100 meters (330 ft.) others range around 50 meters.
As well as scuba diving there are Smart Watches for hiking, fitness, flying, and many have GPS and maps installed on them to make a road trip more palatable. Weather, and an altimeter are common apps on the watches made for flying.
Best Overall: Apple Watch Series 6
The Apple Watch Series 6 combines an attractive design, great specs, and a set of impressive new features like blood oxygen measurment and ECG.
Best for New Features: Samsung Galaxy Watch3.
The Watch3 has the distinct advantage of playing nicely with both Android and iOS.
Best Fitness Tracking: Fitbit Versa 3.
It only takes 12 minutes to power up for a full day of battery life.
Best Value: Apple Watch SE.
The more affordable Apple Watch SE retains most of the key features of the Series 6 and doesn't compromise on style.
Best for Active Samsung Users: Samsung Galaxy Watch Active2.
The Samsung Galaxy Watch Active2 is a great choice for fitness-oriented Samsung users who want many of the same assets the Apple Watch offers.
Best Budget: Amazfit GTS.
The Amazfit GTS combines style and function in this affordable smartwatch and fitness tracker.
Best GPS: Mobvoi TicWatch Pro 3 GPS.
The TicWatch Pro has a unique dual display design and comes packed with features and GPS tracking.
Best for Rapid Charging: Fossil Gen 5 Carlyle.
The Fossil Gen 5 Smartwatch is a wearable that design-conscious shoppers will appreciate.
Best for Minimalists: Skagen Falster 3.
If you're looking for a streamlined smartwatch with some fitness-tracking finesse, the updated Skagen Falster 3 has a lot to like.
So you see, Smart Watches are many and varied and can often take the place of a cell phone if you forget yours or choose not to bring it. Shop around and see what else is available. You just might be in for a shock or a surprise. At least you will have a fun time checking out what is new and available today.
This article has been viewed 1,121 times.
Article comments
There are no posted comments.