Cavitation RF Machines: How to Use And How to Buy Them
Author

Leo Zhai

Published

July 4, 2021

Word count

896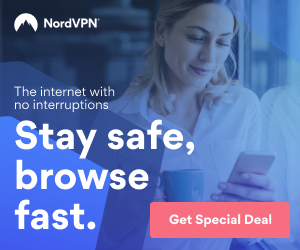 For beauty salons, the price of beauty equipment is their concern. This means they pay more attention to price when it comes to the selection of beauty equipment. Therefore, it's better for them to order beauty equipment from manufacturers.
Lots of beauty salons care very much about price, but the price in the market is in confusion. Thus, it's hard for them to make choices. However, they can make reference to the price of manufacturers when it comes to this. Here I would like to share with you about how to choose your ideal cavitation machine.
1.Functions & Working Principle
(1)Strongly Blast Fat and Remove Fat
It can effectively consume heat and cellular moisture as well as shrinking fat cells with the gathered strong sound wave of 40,000HZ that emitted by strong sound wave head entering human body causing fat cells generating a strong impact on and frictions between fat cells. In addition, when sound wave vibrates, it can produce strong strike among cells which make them burst instantly and lessen the quantity of fat cells, so as to achieve fat removal.
(2)Fat-dissolving, Lymph Detox, Skin Tightening & Skin Elasticity Enhancing
It combines together the most advanced radio-frequency technique and radio frequency energy. This feature makes it can reach deep fat body directly, has the advantage of targeted location of RF output, makes cell body produce heat and friction when the fat cell tissue is in active state to increase local temperature, and then excessive fat and toxin inside body are discharged through sweat gland, enterohepatic circulation and lymph, thus fat-dissolving can be achieved.
(3)Reduce Cellulite and Slim & Shape Body
It stimulates corresponding acupoints with biological wave that produced by its electrodes. By taking advantage of different frequency and pulse and under the interaction of various physical electrons synergy, it effectively stimulates fat body and makes body move to consume heat and fat once again, thus achieving body sculpting and slimming.
2.Procedures for Fat Blasting
(1)Fat Blasting with Sound Wave
Using strong sound wave, it reaches to fat layer, rapidly vibrates deep obstinate fat, produces countless vacuum cavitation inside and outside of fat cells, strongly impacts fat cells, makes fat cells burst, and decomposes into free fatty acid.
(2)RF Fat-dissolving
Utilizing high efficiency RF energy, it decomposes fat again, stimulates body metabolism, and discharges the dissolved free fatty acid through enterohepatic circulation and lymphangion.
(3)Fat Shattering with Ultrasonic Energy
It promotes products absorption, and speeds up blood and lymph circulation. After fat cells getting swelled, it releases the pressed blood circulation, and takes away the excess wastes and burnt fat.
(4)Fat Extracting with Bioelectric Current
Based on modern physical medicine, biology, medical cosmetology and anatomy, it cures and balances body functions, boosts the consumption of calories, thus achieving fat removing, fat extracting and body slimming directly.
3.Properties and Features
(1)Remove excessive fat, burn fat and build perfect curve.
(2)Tighten skin and repair stretch marks.
(3)Sculpt arms and legs and body shape.
(4)Stimulate the movement of intestines and stomach, and improve constipation.
(5)Alleviate skin pain and relax muscle.
(6)Dredge blood fat, and improve body micro-circulation.
(7)Shatter and remove fat with ultrasonic energy.
(8)Lift buttocks and adjust shape.
(9)Stimulate collagen regeneration all over the body(tighten neck and waist and abdomen)
(10)Effectively improve and repair stretch marks.
How to choose your ideal beauty equipment?
In terms of the market situation, most of the beauty salons choose 40K cavitation machines.
40K cavitation machine applies 40K cavitation technology. It rapidly vibrates fat cells by utilizing sound wave emitted by hair and gathered strong sound wave of 40KHZ, which can produce innumerable vacuum air sac inside and outside of fat cells, effectively strike fat cells, makes fat cytomembrane burst inwards, decomposes triglyceride into glycerinum and free fatty acid, and then discharge them from the body. For beginners who just started their business, we would like to recommend the following basic version.
It's a 6-in-1 beauty equipment that units all the functions for skin rejuvenation. So to speak, it's a relatively "complete" cavitation machine. Compared with the same kind of cavitation machine in the market, this one has a high cost performance. For beauty salons that wants to use some upgraded version or those have more budget, the following one suits you for sure.
This is a professional cavitation machine manufactured by our company in 2020. Its unique design and strong performance gain popularity from each user of us. And it has become the most popular cavitation machine in our company. Each handle of this instrument has two functions. One handle has the functions of 30K cavitation and RF skin rejuvenation. The frequency of the RF can reach up to 5MHZ. Therefore, RF can work on the same treated part while doing fat-blasting. In this way it can greatly reduce treatment time and achieve optimal effect. It also has two handles that work on face. One is a vacuum RF handle for lifting and skin rejuvenation. It's rare to see in the market. The other one is a micro-current handle for face-lift and face-lift products infusion. You can have facial skin rejuvenation and lifting after the body treatment. We can say it's more "complete".
For beauty salons, we not only have to provide good services, but also to offer an instant and obvious effect for the beauty equipment. Only those shared by people willingly to others can enjoy popularity.
This article has been viewed 730 times.
Article comments
There are no posted comments.