The Special Commercial Courts in Poland
Author

Rafal Wasilewski

Published

July 7, 2021

Word count

478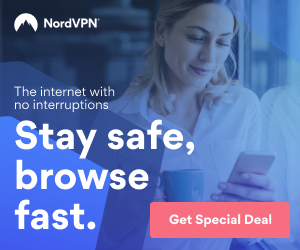 For several years, Poland has been considered a rather interesting investment destination. Such interest of foreign investors in Poland also results from official publications of the US government, which on its website explains: "In the thirty years since Poland discarded communism and the fifteen years since it joined the European Union (EU), Poland's investment climate has continued to grow in attractiveness to foreign investors, including US investors. "(US Department od State, https://www.state.gov/reports/2019-investment-climate-statements/poland/). However, it should be noted that any investment activities may result in the necessity to go to court. whether it will be a dispute with public authorities before an administrative court or, for example, a court dispute with an unreliable contractor.
First of all, in Polish court proceedings, special commercial courts (commercial departments in common courts) hear the following cases:
• from civil relations between entrepreneurs in the scope of their business activities, even if either party ceased to conduct business
• from the relationship of the company and the claims referred to in Art. 291-300 and art. 479-490 of the Act of September 15, 2000 - Code of Commercial Companies (Journal of Laws of 2019, item 505, as amended)
• against entrepreneurs for the cessation of environmental violations and restoration to the previous state or for compensation for the related damage and for the prohibition or limitation of activities that endanger the environment
• from construction works contracts and contracts related to the construction process for the performance of construction works
• from leasing contracts
• against persons responsible for the entrepreneur's debt, also in the alternative or jointly and severally, by operation of law or legal action
• between the bodies of a state-owned enterprise
• between a state-owned enterprise or its organs and its founding organ or supervisory body
• in the field of bankruptcy and restructuring law
• for granting an enforcement clause to an enforcement order, which is a final or immediately enforceable judgment of a commercial court or a settlement concluded before this court
• for deprivation of enforceability of an enforceable title based on a final or immediately enforceable judgment of a commercial court or a settlement concluded before that court.
The newest type of commercial courts in Poland are special divisions in common courts, which have been granted exclusive jurisdiction in intellectual property matters (in matters of protection of copyright and related rights, protection of industrial property rights and protection of other intangible property rights). It should be noted here that in matters of intellectual property, the parties, as a rule, must appear through their professional litigation representative – attorney-at-law (adwokat or radca prawny).
In addition, in the case of commercial companies, there are special registration courts that keep the National Court Register. Moreover, in complex cases of competition protection and cases in the field of public economic law, the Court of Competition and Consumer Protection operates in Warsaw, and in public procurement cases, the Public Procurement Court.
Dr Rafal R. Wasilewski - Ph.D. (Law), a Polish attorney-at-law (radca prawny). His Law Office in Szczecin (Poland) - Kancelaria Radcy Prawnego dr Rafał R. Wasilewski.
Site: www.radcawasilewski.pl
Contact: kancelaria@radcawasilewski.pl
Article source:
https://articlebiz.com
This article has been viewed 442 times.
Rate article
This article has a 5 rating with 1 vote.
Article comments
There are no posted comments.