The Most Profitable Passive Income Ideas
Author

Boryana Stefanova

Published

July 10, 2021

Word count

613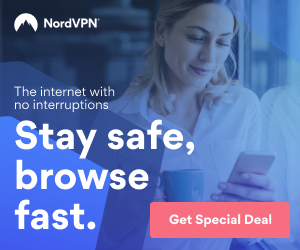 Who doesn't want to be driving their very own passive income machine?
That question doesn't need an answer - because everybody wants at least one stream of passive income.
The idea of making money while you sleep is more than attractive for a variety of reasons.
Firstly, a passive income stream is something you won't have to work actively to achieve. Once it's developed, it will deliver profits pretty much on its own.
Secondly, a passive income adds extra security to the family budget. Considering the time we live in, that's more important than ever.
Ultimately, enjoying a source of passive income will allow you to spend more time with friends and family.
And isn't that the ultimate dream for millions of people worldwide?
It most definitely is!
So, what are the best passive income ideas these days?
Here is a list of the most profitable passive income sources anyone can build:
Dividend Stocks - doing plenty of research will show you that investing in dividend stocks is not as complicated as you may think.
Rental Income - the oldest way to build a passive income stream. It's as profitable today as it ever was!
Fixing And Renting Properties - taking the previous point up a notch, the work you'll do will be more than worth it.
Renting A Home Short-Term - this is still one of the most popular ways to make some extra cash fast when you need it.
Peer-To-Peer Lending - lending money has its advantages. Plus, the process nowadays is way more simple than it used to be.
Become A Silent Business Partner - taking a part in an already created business will bump your monthly income in a fantastic way.
Start A Blog - no list of passive income ideas will ever be complete unless we mention the good old blogging!
Affiliate Marketing - every affiliate marketer will be happy to talk about the feeling they get when they wake up to notifications of affiliate sales they made while sleeping.
Making Money On Pinterest - this visual search engine has a lot to offer to anyone who wants to earn cash passively.
Creating And Selling Digital Products - creating digital products to sell is an excellent way to build a passive income stream. It will keep paying you for years to come.
Create An App - this money-making idea requires certain tech skills. But if you have them, don't think twice about putting them to work.
Write And Sell eBooks - if writing comes naturally to you, use your skills to build wealth without having to work for it all the time.
Sell Stock Photos - this is a great passive income idea for anyone who is good with the camera. You will take a photo once, and keep selling it over and over again.
Rent Your Car - if you haven't taken advantage of this opportunity up until now, you're missing a lot.
Advertise On Your Car - placing ads on your vehicle will literally bring you money out of nowhere.
Dropshipping - selling products that are not yours for a higher price is worth the time and the effort.
Sell Digital Downloads On Etsy - everyone is spending money on Etsy right now. Don't you want to be the one making them?
Print-On-Demand Business - all you need to do here are the designs and you'll see the profits rolling!
Start A YouTube Channel - no matter what you have to share with the world, don't hesitate to do on YouTube.
Podcasting - because why not?
Quite frankly, there are other passive income ideas you can try.
But the ones mentioned will never fail to deliver!
This article has been viewed 1,395 times.
Rate article
This article has a 4 rating with 1 vote.
Article comments
There are no posted comments.