Facts about Religious Pendants and Necklaces
Author

Jennifer Barkati

Published

June 30, 2021

Word count

510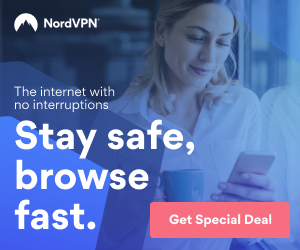 Before we begin to understand the Religious Pendants and Necklaces, first let us go back in history and know about them. Historically, the idea of wearing jewelry came from Egyptians. Moreover, the terms Pendants and Necklaces are often mistaken for having the same characteristics but they are distinctive from each other.
A necklace is a piece of jewelry worn across the neckline, and pendants are lockets that are jointly worn with a chain. The early necklaces were made of beads and pearls as found in civilization. Necklaces were considered as the symbol of power and authority.
Religion is an ancient belief, and it came from forefathers who passed on the moral teaching and values to generations. It also becomes your responsibility to forward and follow this with full of your heart. Before that, you must know the symbolism of religious pendants and necklaces.
Why wear Religious Pendants and Necklaces?
Necklaces along with the cross pendants are some of those pieces of jewelry that are popular among individuals for aesthetic appeal. Religious jewelry is preferred by those who want to feel the presence of Gods around them.
Significance of Religious Pendants and Necklaces
According to religious culture, religious jewelry brings luck and prosperity in life. It also helps the wearer to stay closer to God. Best for those who are on a spiritual journey of life.
Thus, we have jotted some points as to why religious pendants and necklaces are gaining popularity.
Religion is a factor
Probably, we must have heard from our ancestors and grandparents about the importance of religion. They always emphasized that you are connected with your roots. To most of your birthdays and surprises, they gave you religious jewelry to wear. It is considered that religious jewelry is a way to honor certain achievements in life.
Types of Religious Jewelry
There are wide ranges of jewelry available from a religious point of view such as pendants, and necklaces. The most popular types are the cross and crucifix of Christ.
Symbolism
Religious jewelry wearing is associated with a person's faith in spirituality and faith. Without a doubt, the religious symbolism is not hidden from anyone as Christ sacrificed his life for humanity. Also, the symbolism of religious belief helps to showcase the creativity in customizing the jewelry.
Blessings of Lord
Every morning, we start our day by praying near the altar where the idols and pictures of God are kept. In this way, you can remain happy and blessed throughout the day. But, sometimes, you will turn the jewelry into an adornment to wear the faith close to your heart and feel the presence of God.
Charm on Appearance
Despite the symbolism and religious value, the jewelry is crafted in such an extraordinary and elegant manner that it gives an enhancing appearance to your look. Surprisingly, these are fit for any of your occasions or everyday use.
Nevertheless, wearing a religious pendant and necklaces are always trendy. You can wear the Catholic Jewelry, Benedict, Virgin Mary Medallion, and Russian or Jewish Religious Jewelry according to your choices.
Hi! This is Jennifer Barkati, an avid fashion and jewelry blogger, where I guide readers about some of the best online gold and diamond jewelry brands in LA. Let's get on board with me on this stylish voyage. I generally post about the trends popping up in the fine and fashion jewelry industry and how online platforms give us 100% safety to shop without any risk of contamination. (https://jewelryamerica.com/)
Article source:
https://articlebiz.com
This article has been viewed 967 times.
Rate article
This article has a 5 rating with 1 vote.
Article comments
There are no posted comments.