The Importance of Sticking to The Best Weight Loss Diet
Health & Fitness → Weight-Loss
Author

Anthony T. Craft

Published

July 17, 2021

Word count

416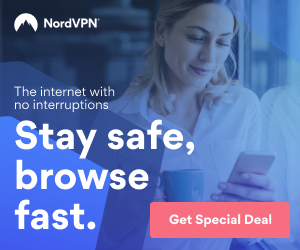 In your search for the best weight loss plan, what successes have you been experiencing with healthy eating and physical activities in your life?
What challenges have you been encountering?
How did or how would you address those challenges?
Using your experiences, think about how you can prepare for the week ahead as it relates to your health and physical activity.
Take these things into consideration when deciding the best diet plan for weight loss.
Think about what you have done that helped you to be successful, especially if you were able to overcome any roadblocks to weight loss.
You may want to continue with the same goal, or you may make a new goal that is a little more challenging to progress even further.
Sharing your goals with family, friends, can give you the support you need.
Write down your goal(s) and keep it somewhere you can read it frequently.
Did you make an effort to select healthy foods this week?
__ Yes
__ No
If your answer was yes, then, Great! Keep up the good work!
Did you participate in regular physical activity this week?
The protein group includes meat, eggs, cooked beans, and nut butter.
Lentils and beans are starchy vegetables, but they are part of the protein group because of their high protein content.
Protein foods help build muscles and are digested slowly so they keep you fuller longer.
A serving from the protein group is 1 ounce of lean meat, poultry, or fish.
One serving may also equal 1 egg, one-fourth cup of beans, or 2 Tablespoons of peanut butter.
Do you know how to choose lean meat options?
__ Yes
__ No
That is great. Lean meats have less fat and fewer calories. Refer to Module 4 to learn more.
What is the right serving size for protein, such as chicken, fish, or meat?
__ The size of a quarter
__ The size of a deck of cards
__ The size of a paperback novel
__ Half a 9-inch dinner plate
No, the answer is a deck of cards.
Do you know how many servings of meat or beans you should eat per day?
__ Yes
__ No
Keeping track of what you eat is important; you are more likely to stick to your weight loss goals.
For a 9-inch plate, one-fourth of the plate should consist of protein.
Do you eat a lot of fried foods?
__ Yes
__ No
If your answer was no that is Excellent! Fried foods have more fat and calories than foods that are baked, boiled, grilled, or roasted.
Retired United States Army serving 28 years.
Retired Law Enforcement serving 25 years.
Ph. D. in General Psychology
Article source:
https://articlebiz.com
This article has been viewed 1,093 times.
Rate article
This article has a 3 rating with 14 votes.
Article comments
There are no posted comments.