REFLECT YOUR SUN SIGNS WITH THE INTERIOR DESIGN OF YOUR HOUSE – PART II
Author

Helena Hathaway

Published

July 22, 2021

Word count

783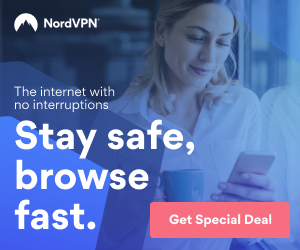 Your horoscope can reveal a lot about your character and preferences. Your design style may be flamboyant and disorderly, tidy and ordered, or something in between, depending on where the stars were in the sky at the time of your birth. Look up your zodiac sign (or the sign of someone you care about) to see what design style the sign prefers. It's a terrific method to pick the ideal gift for someone or to figure out what design style best suits your personality.
(This article includes – Taurus, Gemini, Cancer, and Leo)
Taurus, the Bull. A Sensual, Practical Earth Sign.
Venus, the planet of beauty, wealth, and art, rules Taurus. These people have INCREDIBLE taste because they are ruled by Venus. They will desire to be surrounded by beauty in all of their surroundings. They will lose energy in a dirty, messy, or dull environment. When they have lovely furniture to relax on and attractive art to look at, they will feel revitalized. Taurus understands the importance of our surroundings to our entire well-being.
Taurus interior design will be just as opulent and lovely as they are. They will feel at ease when surrounded by stylish neutrals and earth tones, such as greens, creams, and browns, as they are an Earth sign. Because this sign lives via their senses, they will prefer silk linens, fluffy blankets, and silky couches in their living area. They may appreciate nature's scenic artwork or windows that allow them to gaze out at trees or the ocean because they are an Earth sign.
Taurus, as a food sign, takes their kitchen very seriously!
This year's Taurus Season runs from April 19 through May 19, 2021. Allow this season to inspire you to connect with your physical body and appreciate how wonderful it is to be a human being. Taurus energy is all about beauty in your surroundings, so what better time to renovate your home than now?
Gemini, the Twins. An Intelligent, Curious Air Sign.
Gemini's interior design will be as light, airy, and joyful as they are. They may enjoy bright colors and interesting artwork that keeps their home fresh because they are curious, light people. Because Geminis are the zodiac's social butterflies, they want a living space that allows them to entertain their diverse social circle. They may be drawn to home design that involves duplicity, such as identical bookends or end tables because they represent the sign of the twins. Because they are the zodiac's intellectuals and wordsmiths, a bookcase prominently displayed in their home is also necessary for Gemini interior design. This year's Gemini Season runs from May 20 to June 20, 2021. Allow this season to motivate you to broaden your horizons, inquire about the world around you, and say "yes" to that happy hour, cocktail hour, or online tribute concert. Gemini energy is all about learning, communicating, and connecting with the world around you, so try something new this spring to enhance your mind!
Cancer, the Crabs. A Nurturing, Shrewd Water Sign.
Cancer rules the home; therefore, these people are likely to be homebodies. As a result, it's vital that their home setting is a true sanctuary where they may reset their energies, replenish their reserves, and rejuvenate. They'll be drawn to situations that calm their emotions because this is a security-seeking, comfort-seeking sign. Cancer interior design will prefer homes with nautical motifs, oceanic blue colors, and soft textures, as it is a water sign. They will adore any lunar-inspired art because they are dominated by the moon. This year's cancer season runs from June 20 to July 20, 2021. Allow the new season to motivate you to make some new adjustments in your life, such as making your home as comfortable and relaxing as possible, and nurturing yourself and others emotionally. We admire you, Cancers, for your sympathetic attitude, tenderness, and ability to make any situation feel welcoming and compassionate.
Leo The Lion. A Bold, Loyal Fire Sign.
Reds, yellows, and oranges are used in the Leo interior design to warm up the home. Consider "The Lion's Den" or "Cozy." Rich, textured, and nuanced designs are favored by Leos when it comes to interior design. Because Leos are very competitive, you'll notice a lot of trophies and family photos in their homes to quietly reflect their achievements. Warmer aesthetics appeal to Leos, who prefer neat and clean spaces that feel lived in. There is a sense of order, but not of rigidity. Because they are creative, they may enjoy having floral arrangements or artwork in their living areas. They admire you for your particular shine, as well as your ingenuity, giving, and warmth. They help people be real and are a ray of sunshine in the dark for many people.
This article has been viewed 811 times.
Article comments
There are no posted comments.