Why Is Emerald Cut Diamond Used in Engagement Rings and Eternity Bands?
Author

Jennifer Barkati

Published

August 4, 2021

Word count

532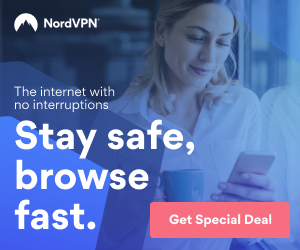 The emerald diamond is one of the oldest diamond cuts. The emerald cut provides an authentic and aesthetic attribute. The flat and sleek surface of the diamond provides a glossy sparkle and shine. Before going forward let's talk about where and how it all started. The cut originated back in the 1500s. The jewels used this shape to cut green emeralds, which is why the shape got such a name. Eventually, the shape got very huge popularity. The pressure is decreased during the stone cutting process, which reduces the risk of any chips being made in the gems. In 1920, emerald eternity band got prominence, because of their clean lines and symmetry, and in the twenties, the shape faced a roaring success.
An emerald-cut diamond stone has approximately 25 pavilions, 25 crowns, and 8 girdles, making at least 57-58 facets. Due to the sleek size and angle, the emerald cut shows less depression than the other cuts. Today from all over the world, every woman admires the essence and clean look of the emerald-cut diamonds. In fact, till the 1920's the term "emerald cut" was also not coined properly. The rise of art deco was the reason for the emerald cut diamond's towering popularity.
The emerald-cut diamond says an effortless yet elegant aura about your personality. It says that you are famous for owning everything that you wear or do. Once Forbes magazine said that this is the best cut for women who have a discerning taste- those who skew classic with an edge. The layered and long facets help the wearer get a strong and bold fashion statement. An emerald-cut diamond highlights better clarity. The emerald-cut diamonds accentuate beauty and precision. In fact, big names like Beyonce, Amal Clooney, Eva Longoria have opted for emerald cut diamonds for their engagements or weddings.
That takes us to the next part, what is the significance of emerald as a stone that people opt for it more often? History is the witness, that says Emerald as a stone is a symbol for abundant love and wealth. The striking beauty and glory of the stone bring the wearer hope, renewal, and growth. It soothes a stressed soul and offers a spiritual awakening. Greeks and Romans believe that this stone represents Goddess Venus, who is the conveyer of hope and love. Even Egyptians also thought that emeralds are the eternal source of life.
That is the reason why most people select diamond-cut engagement rings. Unlike most of the brilliant cuts, it is an amalgamation of tradition and modern trends. The step-cut faceting emits shine but in a more subdued fashion. Also, it is conveniently available now both online and offline and in various sizes, that's why the emerald cut stone has a high appeal. You will be surprised if you see the list of celebrities, who have emerald diamonds, For example:
Angelina Jolie owns an emerald diamond ring with a center stone that approximately weighs 16 carats.
Jennifer Lopez recently received a 15 carat emerald cut engagement ring from her special one.
Elizabeth Taylor received a 29.4-carat diamond ring from her husband, which she prefers as an "ice-skating rink."
We saw Kim Kardashian wearing a 16.5carat emerald cut diamond in her marriage.
Hi! This is Jennifer Barkati, an avid fashion and jewelry blogger, where I guide readers about some of the best online jewelry stores in Los Angeles. Let's get on board with me on this stylish voyage. I generally post about the trends popping up in the fine and fashion jewelry industry and how online platforms give us 100% safety to shop without any risk of contamination.
Article source:
https://articlebiz.com
This article has been viewed 1,125 times.
Article comments
There are no posted comments.