What is Statement Jewelry?
Author

Jennifer Barkati

Published

August 4, 2021

Word count

782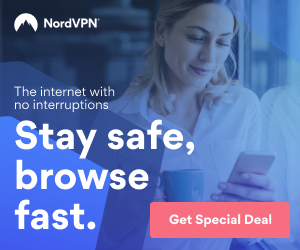 The power of statement jewelry embodies feminine strength, beauty, and charm. This kind of jewelry helps you enhance your daily style statement. Have you ever noticed famous celebrities walking through the red carpet wearing statement jewelry necklaces or earrings? Well, that must have lured your mind at least for a while. Statement jewelry justifies its names because it brings your hidden personality and makes a bold "statement" out of it. If you believe in an intimidating representation of yourself, then you should definitely go for statement earrings, bracelets, or maybe a single statement pendant or choker.
For both men and women, Statement jewelry is a medium that gives your hidden stories exposure through your outward appearance. All the ladies out there who sometimes feel a little shy or hesitant to go for a public event, no more you need to stay subdued. Just turn up for a simple piece of statement jewelry that will boost up your confidence.
What are types of Statement Jewelry?
Today's world is all about going digital. On any online shopping website, it is very easy to find a bunch of variety and options when it comes to statement jewelry. In terms of metal, there is a maximum range of variation gold, silver, diamond, platinum, and so on. But honestly speaking nothing can beat the aura of gold or diamonds. The color, the charm, the attributes, the intensity- all of them just make a magical potion that every woman likes to swallow.
Statement Necklaces:
Generally, statement necklaces come with a big, bold centerpiece. You can also say that as a statement pendant. That centerpiece could consist of anything like shining gems, your spirit animal, any religious symbols, any kind of personalized stuff like names, texts, or calligraphy. Generally, you can wear a statement necklace with a plunge or deep neck top or suit. The neckline and the "V" cut of your dress help your necklaces exhibit your strength, determination, and undefeatable spirit.
Statement Earrings:
If you are more of an earring person and don't wanna waste much time finding something stylish and comfortable, then statement earrings are the right option for you. If you believe in astrology and you want to wear a particular birthstone, here is an idea for you: how about making two delicate statement studs with a round cut shape of your favorite stone, and the cherry on the cake could be a gold or diamond embedded outline? Sounds lucrative right? Statement earrings have the most versatile qualities to offer.
Statement Rings:
In the case of statement rings, you can choose any kind of simple or intricate design. Please make sure that you don't stack it up with other rings, that might look clumsy. For example, you can choose a big bold shape that has the face of any of our holy deities, or if you are a minimalist you can go for a simple Diamond eternity platinum band. Especially if you are looking to confess your feelings to your loved ones or maybe looking for a wedding gift a statement ring engraved with diamonds could be the best go-to option.
Statement Bracelets:
Bracelets could come in several sizes and shapes, for example, cuffs, bangles, tennis, etc. It is better if you can keep a statement bracelet as simple as possible. A multi-color gem-studded bracelet might make you feel uncomfortable, and also it creates a disorganized look.
When should you wear Statement Jewelry?
Statement jewelry could be worn literally anywhere. Be it a conference, official events, formal parties, office trips, or maybe a house party, festive season, wedding functions, brunch dates, dinner hangouts, or a girls' night out, statement jewelry can engender your aura in any kind of circumstances.
How do I choose statement jewelry?
Five integral parts to choose a piece of statement jewelry:
Confidence:
You should own your look. Try to experiment a bit but also it is important to be comfortable with the jewelry. A piece of statement jewelry on your ensemble could transform your presence from average to awe-inspiring.
Allowance:
Let your statement glorify through the shine of your statement jewelry. After purchasing such beautiful ornaments it is unfair if you cover them up. Let the world see your unspoken stories. Don't obscure the compliments running towards you.
Choose any one of them:
Less is always more- do remember that while choosing a statement piece of jewelry.
Pick necklace wisely:
Always take care of the necklace choice. That should fit your neckline and also your dress cut.
Have fun:
Enjoy and love whatever you are wearing. Statement jewelry also boosts self-love, growth, and awareness. It tells you that there is nothing wrong if you want to make yourself beautiful and approachable.
Hi! This is Jennifer Barkati, an avid fashion and jewelry blogger, where I guide readers about some of the best online gold and diamond jewelry brands in LA. Let's get on board with me on this stylish voyage. I generally post about the trends popping up in the fine and fashion jewelry industry and how online platforms give us 100% safety to shop without any risk of contamination. (Ounce of Salt Jewelry)
Article source:
https://articlebiz.com
This article has been viewed 1,540 times.
Article comments
There are no posted comments.